Reply
Topic Options
Mark Topic as New

Mark Topic as Read

Float this Topic for Current User

Bookmark

Subscribe
Re: GRRRR Multiplayer Stats Page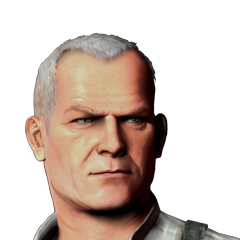 Offline
Re: GRRRR Multiplayer Stats Page
---

magic_is_might92 wrote:


Going back on topic... The stat card for UC3 never works for me. It's stuck on level 54 for me, when I've legacied well over 2 times... Also, accessing the stat page is a crapshoot for me. It's a 50/50 I'll get through.

---
Stat cards are stuck, methinks. Still level 18 here, why.
Hardcore Mode and Raffica enthusiast; former CEO of Obey Manufacturing, Los Santos, SA; Second Wave Agent specializing in medical training and CERA-JTF EMT
Re: GRRRR Multiplayer Stats Page
---

magic_is_might92 wrote:


Going back on topic...

---
...the stats page work when it wants for me, i use Chrome and i can go to ND.com just fine but when i select the stats page it just keep loading forever...
But again it works when it wants so it rarely loads for me... this started after JMP_Soul added the 5th legacy symbols to the stats page.
As for the stats cards, well... JaKhris doesn't come in this forum for a loooong time.
Here's his thread about it if you want to take a look:
http://community.us.playstation.com/t5/Uncharted-3-Fan-Created-Content/Uncharted-3-Stats-Card-Genera...
Re: GRRRR Multiplayer Stats Page
The ONLY reason I even use the stats page is to check how many quits someone has so i can see if they're going to bow out of the game early, or take a legit loss.

This is all I get anyways:



SteepMatt, You are annoying. Deal with it, You sent me like 5 FR's and 10 messages when I deleted you for a good reason when FN first started up because I was a ref and needed to add TC's to do my job. You beg everyone to add you and ask everyone why they deleted you when they did. You spam and derail nearly every thread. At least DAG and Tables derails are fun.
Re: GRRRR Multiplayer Stats Page
I have a bunch of quits from my stupid disk freezing when the count down timer reaches 1. I got a new disk after 6 months-_-. My win/loss rate went from a proud lone wolf 4.0 to a 2.8 when patch 1.13 came out. I then bought a new disk after I saw my win/loss rate.
Creep
Re: GRRRR Multiplayer Stats Page
[ Edited ]
---

lII-Venom-lII wrote:
I have a bunch of quits from my stupid disk freezing

---
I have a bunch of quits because...
Party splits
When i'm kicked from the match for no reason
When the host RQ and everyone gets a free loss
When a player is lagging so **bleep** hard
When i get kicked from the match because i TK twice(Mega Bomb lab for example...)
When i actually have something else to do in real life
Real RQ, i also get mad, i'm a human... okay, i admit, i'm a table and tables can get mad
This rarely happens to me but when my PS3 freezes
Well, that's a big list, i guess, this game loves to give you free losses, doesn't it? It reminds me of SouthPaw's thread about free losses.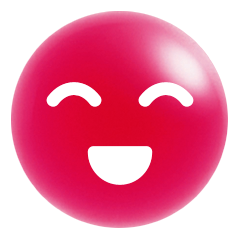 Offline
Re: GRRRR Multiplayer Stats Page