Reply
Topic Options
Mark Topic as New

Mark Topic as Read

Float this Topic for Current User

Bookmark

Subscribe
Pearl_Blue_Soul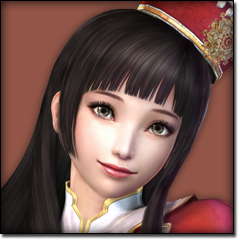 Offline
Re: Give us a win for FFA.
---

far-zan wrote:


NO! For a couple a reason:

If you put a Win for FFA it would also have to give losses, so people could not just play FFA to obtain a 1000 W/L ratio
No way to avoid late joins. In TDM if you party up you won't late join, but you can't party up in FFA. I would hate to get Late Join losses in FFA.
FFA is in many ways a broken mode, luck has a huge factor in Wins. I don't want to get awarded losses for BS
Leading off on the last reason the gameplay in FFA is unbalanced. Some people have access to powerweapons while others don't. Spawns in FFA suck

@Hihi: You should still get a loss in FFA for quiting, as much as I hate the loss system. This is because FFA will become a KD W**res paradise. Imagine getting 1 kill then quitting.

---
No, losses should not be in FFA, but you know what? They already are! It's called Quit penalty!

So why not adding A WIN ONLY? Ok, then, don't add the win (if you think about farming...)... Add a Medal for winning FFA, then...
______________________________________________________________
English is not my first language. Be patient with me
Re: Give us a win for FFA.
---

Pearl_Blue_Soul wrote:


---

far-zan wrote:


NO! For a couple a reason:

If you put a Win for FFA it would also have to give losses, so people could not just play FFA to obtain a 1000 W/L ratio
No way to avoid late joins. In TDM if you party up you won't late join, but you can't party up in FFA. I would hate to get Late Join losses in FFA.
FFA is in many ways a broken mode, luck has a huge factor in Wins. I don't want to get awarded losses for BS
Leading off on the last reason the gameplay in FFA is unbalanced. Some people have access to powerweapons while others don't. Spawns in FFA suck

@Hihi: You should still get a loss in FFA for quiting, as much as I hate the loss system. This is because FFA will become a KD W**res paradise. Imagine getting 1 kill then quitting.

---

No, losses should not be in FFA, but you know what? They already are! It's called Quit penalty!

So why not adding A WIN ONLY? Ok, then, don't add the win (if you think about farming...)... Add a Medal for winning FFA, then...

---
Quit Penalty was added to stop Rage Quitting. Without the penalty Rage Quting will be rampant in FFA again
A medal is a good idea though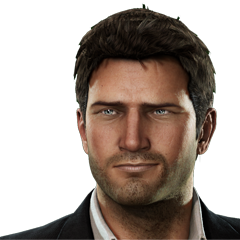 Offline