Reply
Topic Options
Mark Topic as New

Mark Topic as Read

Float this Topic to the Top

Bookmark

Subscribe
Highlighted
17 replies 447 views Edited Nov 29, 2012
I never really have much to say, but when I do I really have to think on it for a while before it comes out. When I play Co-Op Arena or Adventure, I do meet some very interesting players. There are those who are really helpful using their mics or saving the team from certain destruction because we mess up and doesn't get mad at us. Then, there are those players that just....aren't team players, they sit around and take your kills, and blame you (yes you) when they die. It's rather annoying when it happens, so I decided to come up with five rules anyone should try to follow when playing in a Co-Op match (with randoms or with your friends).
Be Polite and Courteous
It's always nice to be able to talk on your mics with randoms or even with your friends. However, when it gets to the point where everyone's raging at another because someone took a kill or someone's just shouting "YOU'RE AN IDIOT FOR TAKING KILLS!!", that's just not good. I'll give you an example that happened to me the other day. I was playing on the Village map with two randoms; one was Legacy Lv. 5 Lv. 75, the other I believe was a Legacy 3 Lv. 50. When it came to the Gold Rush round, I usually go out and kill the enemies that are near the idol so that I won't have a huge issue. I didn't know the Lv. 75 had his mic on until I heard him say "You're supposed to be bringing the idol over here, you..." I had to cut out most of the vulgar language. He was mostly calling me and the other guy idiots.
After about 3 more rounds, we came up to the Siege round, and the area was near that place where the tank comes out (not on the roof, but the building behind it). Again, the dude starts to curse at us because we wouldn't save him. The main reason: he runs out of bounds in front of the PAKman and about 3 other enemies and gets himself killed. He had his red ring, but I couldn't get to him since the PAKman was literally right in front of him, guarding him. So he takes it upon himself (after he revives) to kill me and the other dude because we didn't save him.
Long story short, he was being extremely rude to me and the other guy and I really hope I don't see him around. Just be polite to people guys. Don't shoot at them if they get you killed, or if they didn't save you, or if they took your kill; it happens...a lot.
Always Help Out
Because I do matchmaking with random players, I come across many lower levels. Help them out if you can; if you have a mic, try and tell them what they need to do if they don't know what's going on. I've seen the situation where the Siege round begins and they're shooting and killing enemies outside of the siege zone. Just try to tell them that they need to be in the siege area so they can get points. Also, there's always that one person that goes out by themselves and ends up getting KO'd. Just go over and heal them. Even in parties of players or with high-leveled randoms, it is important that all of the team members survive so that you have firepower to survive out the rounds.
Now, I am one of those people that will go out by themselves, but I can take care of myself since I've gone through all of the maps enough that I know where the enemies spawn. When I know I'm in trouble, I regroup with my team; remember, there's no point in getting yourself killed over nothing. There's always another round and there's always another game in which you can earn money and EXP.
Don't Steal Kills
Has this ever happened to you? You're fighting an armored enemy on Hard or Crushing and you're about to deliver the melee blow, when all of a sudden, a grenade pops out before you punch/dropkick/stealth kill the enemy and you end up either KO'd or dead. You then realize that someone had killed him before you could even tell. It gets frustrating because it's happened to me. As I have said in the "Aim Carefully" section, you really need to pay attention to who's killing who; if you end up stealing a kill, it's not really an accomplishment on your side. I've seen in various situations where I'm killing a bunch of guys by myself and I feel that I'm not going to make it because there are a few shooting at me from behind. My teammates can always back me up on that, but if I'm in the middle of killing an armored enemy with a melee attack and someone happens to come by to not only take the kill, but I get KO'd in the process...well, you get it.
Aim Carefully
When you go through Co-Op difficulties Hard and Crushing, Friendly Fire is on. It's very important that you don't shoot your teammates. Sometimes, it can be an accident and none are the wiser. Here is an example that you shouldn't follow: Let's say you're in London Streets, and the round is Siege. The siege area is near the warehouse with the steel crates. Everyone wants to kill the starting enemies which appear in the front. You're up in the front of the siege area while your partners are in the back. One of your partners were so eager that they decided to try and take your kill (accidentally or not), and they end up shooting you instead.
If this were me, I would just roll out of the way or just finish up the kill and then roll out of the way; however, there are others who will just bite their heads off and just shoot them back until they're KO'd (Red Ring). Just shrug it off and wait for your health to regenerate. There's no point in getting mad over it if it's just an accident.
Don't Rage Quit
I've seen this happen dozens of times. The group is about to start the game, and someone leaves. If I had a dollar for everytime that happened... Why? Well, there are two reasons. The first is that if they didn't get the map or difficulty they wanted, they'll just instant RQ without a warning. The second reason is when the match is just starting a bit after 3 minutes. If they see that lives are being lost at a quick rate (say 2 lives every minute), they'll leave not knowing if they would have been able to complete the game or not. If someone picks Hard and you wanted Crushing, it happens. Honestly, it's safer to do Hard than Crushing since you don't have to deal with very heavy firepower. Just do Crushing with a group of your friends. Hard doesn't take but about... 15 - 20 minutes to complete anyway, so just go through with it. It's better to complete Hard than to lose at Crushing... way better.
Think About Your Choices
Stunt wanted me to add this in, and I believe it is a very good addition to these rules. I'm pretty sure most of you have come to a situation that I'm about to explain. You're killing a few enemies when all of a sudden, one of your teammates goes down. Normally, it's not too big of a deal, but...there are maybe 3 - 4 Brutes in his location. Should you go and help him, risking your life, or do you wait it out and then go and heal? Think about this situation. You're in Hard or Crushing mode and you see your friend downed. You see a Brute near him. You have two choices. You can either kill him and risk the 50/50 of him dropping a grenade and potentially downing you and killing your teammate, or you can save him and you both take him down.
Here's another situation which I have been in a lot. You're on the London Streets map and you pick up the M32-Hammer. You want to go kill a few enemies with it; however, there's just one issue...you have no bullets in your secondary weapon and once you run out on your power weapon, you can only melee until you can pick up an acceptable weapon. What makes this worse is that there is a PAKman right in the vicinity. Should you instead find a weapon that is more acceptable (such as the AK-47, M9, etc.), or do you go ahead and risk it all?
You have to be able to think about a lot of different choices that you have to make. Be careful of who you kill because they can end up setting you into a trap and you won't even know it until you start getting shot at. Remember, stick close to your teammates and you can overcome a lot of the challenges ahead of you.
There's actually one more rule I should have went over as well and it is....
Have Fun!
Uncharted 3 Multiplayer is full of very different people from many different places. You will need your wits about you and a very scattered repertoire of skills that you can bring to the table. Whether you're playing with randoms or a group of people, it is important that the main thing to consider is to have fun. It's a game; just because there are spammers/campers/laggers all over the place doesn't mean you can't have fun.
Well, I hope you enjoyed this. I honestly did when I was typing it up. Hopefully, I can make more of these for the other modes in time. I just need to play more of them. I feel like these are tips instead of rules, but eh...they seem to work both ways.
Re: Co-Op Rules
[ Edited ]
Nov 27, 2012
+ 1 on this. Well done, and thanks for putting it together and posting it.
It is very rare that you see information out there on etiquette related to Co-Op. I have wanted to put an etiquette thread together on Co-Op for a long time, but just never got around to it, and quite frankly, did not know if it was worth investing the time in.
I agree with just about everything. The only one I don't agree on is "It's better to complete Hard than to lose at Crushing... way better." That was my mentality WAY BACK when the game was first released and most folks had NO IDEA how to handle a crushing match. Some Co-Op vets, like myself, are obsessed with Crushing completions and find any other difficulty WAY too easy. Crushing completions are the last fontier for Hardc o r e UC3 Co-Op vets. In a game where Co-Op saw little development, few DLCs, and essentially ZERO fixes, crushing completions are the only thing Vets can work on or towards.
Public matches are tough sometimes. Trust me. With nearly 250,000 NPC kills, I've seen just about all there is to see as far as poor play, selfish play, and all manner of BS.
Future Co-Op versions should have an option to search for the difficulty you want, there should be some type of toggle, or something. It should also eschew skewing public matchmaking to EASY and lesser difficulties. One time in my life I'd like to see crushing become a viable option when searching for matches, not the "cross youe fingers" and hope they vote crushing norm.
At any rate, nice post. + 1.
Nov 27, 2012
I don't mind crushing really, but there are times where I really can't stand it with randoms... I'd rather not pick crushing either if people can't handle it. There are plenty of times where we didn't even make it past round 3 or the first part of an adventure map because people really don't know what they are doing. They see a high level in the group and expect him to do all the work.
Oh, I'm just leaving. -Best Uncharted character ever
bunshing
Uncharted Territory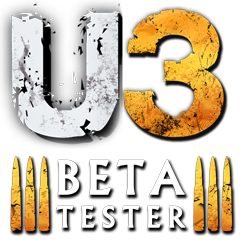 Registered: 01/01/2010
Offline
1503 posts
Nov 27, 2012
that, in one sentence, is to have THE COOP SPIRIT
and if i can correct you something in one point, we dont give a f*** about stealing kills eih? haha its coop right? the goal is to make it. maybe what you mean is to not be in the same way than your friend, because if we are two on the same kill, who is looking at the back? but sometimes we steal kill just because we wanted to help :s
Uncharted 3 Co-op Certification Center: Uncharted.VarHyid.com
Lombax Warrior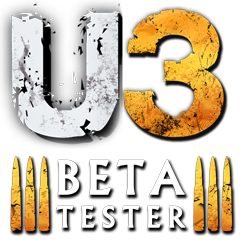 Registered: 02/02/2011
Offline
233 posts
Nov 27, 2012
---

bunshing wrote:
that, in one sentence, is to have THE COOP SPIRIT and if i can correct you something in one point, we dont give a f*** about stealing kills eih? haha its coop right? the goal is to make it. maybe what you mean is to not be in the same way than your friend, because if we are two on the same kill, who is looking at the back? but sometimes we steal kill just because we wanted to help :s

---
Well, I can agree with you on that. I honestly don't care if kills are stolen off of me, but I really hate it when I'm about to kill and armored enemy and the next thing I know, I died because someone shot him quickly and the grenade self-destructs in what seems like a flash. So, it's just something to keep into mind the next time someone's doing it.
Nov 27, 2012
Well done, Sonic. I was thinking of making a thread like this. I grow tired of explaining common Co-Op "spirit." If you want your star, at least know how to play the mode, people.
Also, I get really mad when people moan and complain over kill stealing... It's CO-OP! Cooperative gameplay, meaning, you freaking work together!!! So what if one person gets 50 more kills than you, they're doing their job as part of that team! You'll most likely get assists and medals for your kickbacks, which in turn help the team - because, that is in fact what co-op is all about.
Great post nonetheless, Sonic.
Nov 27, 2012
I hate people stealing kills. Shooting at the same person and they get the kill, yea that's ok I don't mind.
What is annoying to me is when I'm in the process of meeleing an enemy only for it to be an assist because someone shot him down while I was punching him in the nuts. Or when people literally get you killed in trying to take your kill such as triggering an enemies revenge grenade while your punching him, or literally shooting through you to kill an enemy, or throwing a nade/rocket/hammer w/o TS just to kill the 2-3 enemies near you.
Also when you softened up an armoured enemy and unfortunately got downed and then there is a teammate that instead of reviving you, focuses on killing the injured brute or kickback guy. It usually never has a good outcome, either you die before they get to you, or the enemy downs him too.
It's co-op yea, we will all take each others kills in a way thats for sure, but when you get so power-hungry for a kill that you disregard your partners' life for a single kill then that becomes a problem.
Oh, I'm just leaving. -Best Uncharted character ever
Nov 27, 2012
I agree with sleaze because I find hard incredibly boring and if you have good people with you you'll probably breeze through crushing as well. I agree that people shouldn't complain about kill stealing but I think some people aren't used to getting their pak 80 brute kills stolen by 5 para bullets.
Re: Co-Op Rules
[ Edited ]
Nov 28, 2012
While i don't mind getting my kills taken when i get like 8 assist and no kills that's a bit to much....
But don't get me started on the armored dudes
I feel extremly proud when i beat a mini-boss hell if i killed a lot of normal soldier's too but that somebody wants the credit for that hardwork that YOU did and repeatedly does it then we have a problem
While we can meet very nice people on co-op we also have tose stat hoggers who would rather boost his ego along with the cash and kills they took...
Edit: Props to your name SonicNaruto
Best Childhood right there
_______________________________________________________________
"Whats it going to be? Loyalty to your country or loyalty to yourself? Your country or your old mentor, the mission or your beliefs? Your duty to your unit or your personal feelings? Look how much you've lost already! What kind of country deserves this much loyalty"-Gene
Nov 28, 2012
---

SLEAZE_IT_UP wrote:


+ 1 on this. Well done, and thanks for putting it together and posting it.

It is very rare that you see information out there on etiquette related to Co-Op. I have wanted to put an etiquette thread together on Co-Op for a long time, but just never got around to it, and quite frankly, did not know if it was worth investing the time in.

I agree with just about everything. The only one I don't agree on is "It's better to complete Hard than to lose at Crushing... way better." That was my mentality WAY BACK when the game was first released and most folks had NO IDEA how to handle a crushing match. Some Co-Op vets, like myself, are obsessed with Crushing completions and find any other difficulty WAY too easy. Crushing completions are the last fontier for Hardc o r e UC3 Co-Op vets. In a game where Co-Op saw little development, few DLCs, and essentially ZERO fixes, crushing completions are the only thing Vets can work on or towards.

Public matches are tough sometimes. Trust me. With nearly 250,000 NPC kills, I've seen just about all there is to see as far as poor play, selfish play, and all manner of BS.

Future Co-Op versions should have an option to search for the difficulty you want, there should be some type of toggle, or something. It should also eschew skewing public matchmaking to EASY and lesser difficulties. One time in my life I'd like to see crushing become a viable option when searching for matches, not the "cross youe fingers" and hope they vote crushing norm.

At any rate, nice post. + 1.

---