Reply
Topic Options
Mark Topic as New

Mark Topic as Read

Float this Topic for Current User

Bookmark

Subscribe
Highlighted
Clan Recruiting for Uncharted 3
88 replies 3771 views Edited Oct 14, 2011
My clan BTR is an xbox clan that I'm fighting hard to branch into PS3....well I won. I played Uncharted 2's multiplayer like crazy and I now want to lead the charge into Uncharted 3. I am currently looking for 30 memebers at the moment to solidify the branch (extra memebers will be great so I can distribute ranks) Potential members will most definately need the multiplayer voucher from subway so we can hit the ground running when November 1st hits. My psn Id name is Ridaigo, but I also go by Hell Fire on xbox live if you wish to chat on there for details. Xbox live gt: IoxHell FirexoI
Feel free to message me also for details if needed.
Please if responding for being recruited then post the following
Example:
Psn Id: Ridaigo
Age:18 (will take younger members if they can be mature)
Clan experience: Been in 5 different mlg/gamebattles clans (if you have never been in a clan then type "no experience")
Online role: Assault (this role will let me know what kind of player you are. example: Assist=Team player/good for the buddy system in Uncharted 3, Assault=In the field killing things basicly, Human Atlas=You are the ace in the hole when it comes to map knowledge, the more we know about the map geology mean the more we can take advantage of the enemy and take them down)
Xbox live gamertag (optional): IoxHell FirexoI
I will get back to you as soon as possible for the next step which is registering you on the clan website. Thank you for your time.
icEdeMoN_EliTe
Fender Bender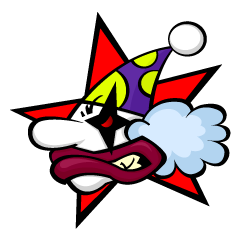 Registered: 06/23/2009
Offline
3804 posts
Hmmm might be interested.
Oct 15, 2011
Not sure about all the ranks you listed but i am a good player. I haven't been playing as much lately because the blind firing melee bs is pissing me off. However i always hold my own even on my worst games. I have about 4,000 and something kills and 2,000 and something deaths. So i have about 2,000 more kills than deaths and most of my deaths come from BS not losing gun fights. I know how to play all gamemodes to, plunder and hardcore being my favorite.
I was wrong CS:GO SUCKS
Re: Clan Recruiting for Uncharted 3
Dec 26, 2011
Ridalgo,
I think I might want to join your clan. I just got Uncharted 3 for Christmas, and want to have a good multiplayer experience.
PSN ID: l33tman24
Age: 10
Experience: None
Online role: Assist
Cheers (I'm not British,)
John
Re: Clan Recruiting for Uncharted 3
[ Edited ]
Feb 26, 2015
SpiderManPsychic
Lombax Warrior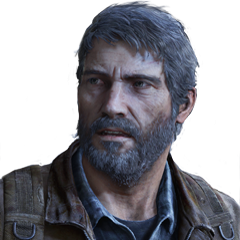 Registered: 03/20/2010
Offline
109 posts
Re: Clan Recruiting for Uncharted 3
Jan 24, 2012
Hi ridaigo,
I am looking for to joining your clan because it will be my first clan!!!!
PSN ID: SpiderManPsychic
Age:14
EXP:none
Online Role:Assault
Re: Clan Recruiting for Uncharted 3
Jan 27, 2012
Hey
could i join your clan?
PSN ID: The_Big_TG
i got over 2 k/d ratio im good on all gamemodes
got no experience
and i practically just kill people but i know the maps very well
send a message to comfirm or denyim level 65 3rd legacy
Re: Clan Recruiting for Uncharted 3
Feb 21, 2012
i would like to join i will not be on that much since i am in fostercare once a mounth i will be on plz let me join i would love too and i have a ps3 at my granmdas house but i visit her once a mounth
Re: Clan Recruiting for Uncharted 3
Mar 10, 2012
Hey Ridaigo,
Im interested in joining a uncharted 3 clan. But before i agree to join i need to know more, send me a messagee on the system. Im rank 65 on the third legacy but ranking up fast. I mostly play competitive modes. I have over 9,500 kills somewhere between 7,000 and 8,000 deaths and a kill death rate of somewhere around 1.3
No former clan expeerience.
Godkin3
Re: Clan Recruiting for Uncharted 3
Mar 14, 2012
Hey Ridaigo
I am looking for a clan
Age-15
experience-PC games: pawn tactics, SWTOR
Role-Assualt mainly with Kal-7
Level 75 3rd legacy at cap
psn-chrislpf14
Re: Clan Recruiting for Uncharted 3
Mar 19, 2012
psn- coolrammarc
Age- 15
experience- none
role- support/assist ( whatever you call it)
level- 63
pls let me join i am willing to be a loyal member of your clan and if you ever need my e mail, it''s (marc.fajardo44@yahoo.com) im really expecting to be recruited so please let me join...
-P.S. im a beegging player who needs a clan-