Reply
Topic Options
Mark Topic as New

Mark Topic as Read

Float this Topic for Current User

Bookmark

Subscribe
Highlighted
Chloe's appearance & personality in U3
13 replies 376 views Edited May 2, 2012
Dear Naughty Dog,
I LOVE Chloe and I am so glad that she came back in Uncharted 3, but I was disappointed that her personality had changed, as well as her appearance. I loved the Uncharted 2 Chloe, she was funny, clever, quick-witted, sexy, energetic and full of life and determination. In Uncharted 3 she seemed held back and not acting herself. I was very pleased, however, that when playing the U3 adventure co-op that Chloe was acting more like her old self with her flirty and humorous one-liners.
Chloe's appearance in Uncharted 3 was not an improvement at all. She looked more Asian and her skin looked blotchy - if it weren't for her recognizable hairstyle and Claudia Black's voice I wouldn't have even known it was the same character. Also, what happened to Chloe's curvy body and her signature booty from Uncharted 2? She is way too skinny in U3, not cool! I did like her clothes in U3 though, she always had a great style and I love it.
Naughty Dog, I ask of you, please definitely bring Chloe back in Uncharted 4, have her in it a lot more, and PLEASE make her look more like she did back in Uncharted 2, where me and other fans fell in love with her! Thanks.
Re: Chloe's appearance & personality in U3
May 2, 2012
A.) Chloe was an alien in this one.
B.) She was still a little like herself, pulling out. A la Shambhala.
C.) What would Chloe do in U4? She's kinda useless now. I thought she was cool in U2 but I thought that would be the last we saw of her. I mean, she made a great love interest in U2 but without that she's... not needed. U3 showed that she will become worse if she's forced into the games. Unless... no, can't think of why she'd be there, unless they wanted to ruin her some more.
Then again. She could maybe team up with Elena against Nate in a bit of the game, y'know, picking apart his manhood and stuff but honestly, I think Chloe is... worn out IMO, but she is still a great character and I say this as a supporter. She shouldn't be ruined anymore. No point hurting her again, so just let her die in peace. Die's to harsh. Let her bathe in her U2 glory in peace.
I mean, you can't do a preview. I want a new part of the story for U4, not a has-been section. Leave those to the comics and stuff. I want to see Elena and Nate move forward and have kids.
And I don't know where Chloe would fit in, unless it is another U3 cameo. And you obviously hate that.
Sorry mate. Not trying to be offensive. Just looking out for Chloe Frazer's remaining glory.
Re: Chloe's appearance & personality in U3
May 2, 2012
Also: Chole gave her curves and booty to Elena in a raffle contest. Just so you know. She then got bad plastic surgery to boot with her winnings in Sully's duck dip.
Re: Chloe's appearance & personality in U3
May 2, 2012
YES! I agree she did not even look like the same character. I'm glad they toned down the overdone catch light in their eyes, it was especially distracting with her in U2. Aside from that though, I liked her old looks better, especially her face and curves. Why did she get so skinny, ND? It was nice to have a curvy female character who looked actually curvy and not comically so like a Jessic Rabbit.
Oh and sorry but I gotta say a big NO to Nate and Elena ever having kids. Kids ruin stories when they are written in...not to mention that would also mean the end of the series because Elena and Nate would be the worst parents ever if they still ran around the world chasing lost cities and treasure when they had whiny kids at home. I'm not even sure Elena should be in the next game, aside from a cameo. I love her, but she got two full games to be featured in, she married Drake, they got back together...what else is there for her to do? At least Chloe was supposed to be part of Drake's crew. Besides, this is WAY off topic.
Back to the topic, again, yes. Chloe's looks were weird in U3 and looked unfinished. Please give her back her body and her beautiful face next time. Thank you.
Re: Chloe's appearance & personality in U3
May 2, 2012
A.) Elena is a part of Drake's family! Not his 'Crew'.
And Elena should definetly be back. Loads of people want her anyway. If she was just ignored. What happened to her?
She is his wife and she should stay by his side, with him. Like wives do.
What else is there for her to do? Challenge him. Work with him as he is forced back into the hunt. Help him. Have some awesome romance with him. Seriously? What can Chloe do? Out of all the Uncharted characters Elena has the most left to do. Sully is getting old. Chloe is just part of his gangster 'crew', She's not needed. Elena is the most likely person to be with him, her being married to him now.
And I'm not saying kids now! At the end, 'cause it will end eventually, right? What? You don't want the Drake line to continue? It'd be great. And kids only ruin stories if they're crap. They could be cool, but I'm just saying she says she's pregnant at the end of U-whatever. And I so don't want her to have a cameo. I hated U3 for that. It was the worst one, so unrefined without Nate/Elena's dynamics.
Re: Chloe's appearance & personality in U3
May 2, 2012
Sorry, this is my first post EVER!!! And I saw this. And I'm disturbed. Elena CAMEO!! EKK. Help!
No thank you. I'm going to make a post for ND to add to this Elena in U4 war. Oh, that rhythmed.
Kids would be cool. In the last one. Like she said, don't want them to ruin Uncharted now! But Nate dying childless? That's horrible. Nate's dad had him, and it wouod be wrong for Nate and Elena not to get busy and have a family. Imagine the 'Not the whiny kids' but the characterisation that would hit Nate a she developed! Thank God Amy is female. She understands these little touches that propel stories forward. In this case, a big touch.
I officially join the Elena's U4 war!
Re: Chloe's appearance & personality in U3
May 2, 2012
What is there left for Elena to do?
Don't worry, she can still be in it. She's his wife, maybe they go on hoiday together. Maybe Elena's past comes back?
Maybe she just, oh I don't know, supports her husband through his journeys instead of abandoning him? Huh? Looks like she still has stuff to do. Just being with him. Pleasing fans like me?
I love Elena, don't cut her again. We saw how that turned out. Ahem, people arguing over U3's story and it was, for me, just plain crap. It was so 'boys' and I didn't like it.
Again, Elena has ONLY 2 games under her belt. No she does not. She had to share those with others! U2 was a big Chloe game and U1 was introducing Nate. She needs her own game for her. And why not? You said you loved her? You'd only mean that if you wanted her back. I mean, I don't love Chloe and I don't care for her coming back. See, the truth.
Also, if Elena was given a Cameo, you'd be hurting a hell of a lot of fans. EAWebs for one.
Their are tons of forums with people have made for her. Rocky's, Speed's etc.
Also that: Elena Nate: Filling in the gaps one.
ND would have to be pretty stupid to ignore Elena again. They could, but Amy loves her as much as we do, I'm sure. She made her to be, her words, 'Drake's counterpart'. But get rid of her, when people are screaming for her? That wouod be silly. They could do it, but what would it achieve? Upset fans? Great idea.
Also, kids FTW. The Drake line continues. Loads of people didn't want Nate/Elena married but we can only hope Amy and co. do the same with the kids.
Strictly at the end of the games though. Unless they could move the story on with Nate/Elena's kid. Could be a cool protagonist. Drake with a dash of Elena. Could be a very cool guy with those parents.
NOx_Covenant
I Only Post Everything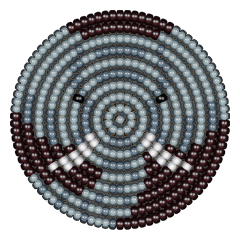 Registered: 03/07/2010
Offline
1300 posts
Re: Chloe's appearance & personality in U3
May 2, 2012
Hmm yea, I agree.
But some bad news. The old Chloe probably won't be coming back for U4 (assuming it'll be made). I did some google searching a couple weeks ago, and her old modeler apparently left Naughty Dog right after Uncharted 3 and is working on something else now.
So we're stuck with the new Uncharted 3 "asian-izer" modeler for all the U4 female characters, unless they make some changes.
Re: Chloe's appearance & personality in U3
May 2, 2012
Shame. Elena didn't come out too bad in the apartment scenes but still... Chloe was bad this game. Used to be really nice (I don't really know since I'm a girl but). Interesting fact though.
Re: Chloe's appearance & personality in U3
May 2, 2012
I'm sorry if this angers some fans, I think Chloe should appear in U4 but still have a VERY minor roll like in U3. The reason she wasn't acting herself was because she wasn't in a relationship. This is why in U4, she should be with Cutter. It would help to bring back her flirty attitude. Plus, I agree with what you guys are saying about her appearance. The E3 trailer with her in it made Chloe come to life and made me go "man, she's still hot." when the actual game came out, I was disappointed. She did look Asian. Her cheeks just made her look old and her butt was gone. Please, bring the Chloe we all know and love back!