Reply
Topic Options
Mark Topic as New

Mark Topic as Read

Float this Topic to the Top

Bookmark

Subscribe
Highlighted
Charging for Accessories and Taunts
7 replies 199 views Edited Aug 11, 2012
Hey Uncharted community. ND released a list of items that will be released for accessorizing our favorite characters, and the taunts as well. But what is really outlandish is that ND is actually planning on charging us for each item and taunt. Does anyone else feel like these customization items and taunts should be free? It seems to me that ND is money grubbing with these new "micro-transactions."

Micro-transactions are generally for free to play games, and Uncharted is not free to play. I'm sure most of us bought the game at launch (around $67) and bought the FHC DLC (which was utter crap since it was all basically rehashed U2 content) for 24.99, so that's a grand total of $91.99. Almost $100 bucks and the game is still not complete. Now ND believes it is okay to sell each piece of clothing and taunts for a small fee. Come on, the total for all of them is around $50! That's enough for a FULL-GAME.

Some of the masks/hats also can alter stats, so if these items are purchasable, then it sounds a lot like PAY-TO-WIN to me which is completely unfair.

Considering how lack-luster, or completely abismal the cuztomization options were to begin with, I don't think ND should be charging the gamer money for in game hats and masks, and taunts that should have been in the game already. I feel I have payed enough for this game and that little things like accessories and taunts should be FREE!

Re: Charging for Accessories and Taunts
[ Edited ]
Aug 11, 2012
As i told you on the other thread they shouldn't be free, but the prices should be lowered extremely or they should be bundled. If they didn't charge us for this stuff they'd be having some serious financial problems. To be honest unlike most game companies I have been on forums for do nothing to help the game and change it, but just keep handing out dlc for overpriced prices as the community begs for fixes and they get nothing, but a manager saying were looking in to it. Naughty dog most likely had to pay for the artists to make this stuff after game. Afterall no graphics artist is just going to work for free when art is already looked down upon in most place. People have got to make a living somehow. I'm sorry if this post comes off a little mean somehow, but seriously we might not have asked for these, but we did ask for more customization and they tried. I mean I don't fully understand why they couldn't give us the colors or villians in co op, but they still did something most companies wouldn't do anything and just saying oh hey heres new dlc we already planned before your opinion means nothing to us just give us your money
hardyz-wont_DIE
Hekseville Citizen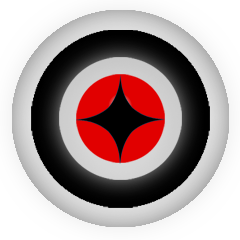 Registered: 08/05/2012
Offline
256 posts
Re: Charging for Accessories and Taunts
Aug 11, 2012
i added up everything on the list they added 2day, everything costs $48.87 and this is stage 1. i bought FHC assuming it was for all future dlc. i still saved money but nearly $50 for game content is too much especially when it's just character items and taunts. i'd understand if it was new modes but this? the sad thing is i'll probably buy all dlc lol. i have that much on my psn so it's not a huge biggy but i do hope ND realize how over priced this is
Re: Charging for Accessories and Taunts
Aug 13, 2012
They need to at least give us the costumes/ headpieces for free come on love this game but I can't see spending 200$ on it by the end.
Re: Charging for Accessories and Taunts
Aug 13, 2012
I dont care what anyone says and ive commented on this before regardless of whether its a chose you make to purchase or not this is ridiculous and they are miling the crap out of this games. To begin with FHC was a joke and all those redone levels and redone corny skins were horrible.
Pppl say you dont have to bu but now many of those customization pieces come along with different stats? Smh ND the customization you offered was whack to begin with all if not most of these things should have been free. And the tournament system lol hahahaah boy they really trying to get that money!!!!!!
Pppl can defend them all they want but the route and vision they have is full of pure greed and not in the best interest of the consumers. They are nickle and diming loyalists that will probably spend because they want to have cool things and not feel left out. This is straight bs and idgaf what anyone here says in their defense im 33 years old and i know exactly whats going on the UC3 drones and mini employees can keep that bs scapegoat and excuses of why they are doing what they are doing.
Re: Charging for Accessories and Taunts
Aug 14, 2012
I have gotten fed up with Uncharted 3 MP problems and have gone back to Uncharted 2(and it's a lot of fun) and I looked back at all the DLC available for that game. Naughty Dog gave us the Heroes pack (I think 6 FULL skins) for only $2.99, the Siege pack with had the, brand new at the time, Siege gamemode, 6 FULL skins, trophies, and 2 NEW maps (museum and highrise) for only $2.99, and 2 NEW maps (flooded ruins and facility) + 6 FULL skins for $2.99.

And seeing this, do people still think it's fair that they are charging 50 cents per fricking hat?!?!? And $1 per taunt. Come on now, ND is milking it's fanbase out of their money because they knew we wanted customization. They promised a lot of customization in the retail game, and it was abysmal (all the color choices were pretty much the same, and there is barely anything to dress tha characters in). They gave us the FHC which was also rubbish since it was like 90% U2 rehashed content. DLC can be good (look at R*, Bethesda etc) but man, ND did DLC completely wrong with Uncharted 3.

Re: Charging for Accessories and Taunts
Aug 14, 2012
I agree UC2 dlc was so much better and the skins were just straight awesome. My favorite the chimera skin which hasnt made its way back to UC3.
A_randay... i agree with you on everything but so many ppl are so complacent or just listen to the bs reasons ND gives for charging so much for dlc its ridiculous. Alot of groupies and drones on here that dont see the bigger picture and how we are being forced to pay more and more on gaming just to be on an even level with other players (in terms of skins, levels, etccc).
It seems that promoting ND only makes things worse. You back them up with the crap that was FHC and they come back with all this customization and stats added that you have to pay for. Really wheres the token of gratitude back? Yove made millions off of UC3 already smh.