Reply
Topic Options
Mark Topic as New

Mark Topic as Read

Float this Topic for Current User

Bookmark

Subscribe
Highlighted
Crossing Roads Part 1(A) - Alternate Costumes
13 replies 597 views Edited Jun 28, 2011

CHARACTER LIST:
Alternate Costumes:

- Nathan Drake (Masqurade)
- Elena Fisher (Formal)
- Victor Sullivan (Desert Gear)
- Chloe Frazer (Outback) and (Survivor)
- Cutter (Hitman)
- Talbot (Modern King)
- Katherine Marlowe (De Ville)
Ok... To start of, here's the cover art surprise (for Drake and Elena fans):
ALTERNATE COSTUMES:

Masqurade Drake:
Once again, I found Drake's hairstyle annoying to draw when he's facing towards, otherwise when facing left or right, it's easier. I've drawn the famous half-tucked shirt that is the style of Drake, a new belt buckle, untie bow and holding a masqurade mask.
Formal Elena:
This costume is inspired by Parasite Eve's character: Aya Brea during the first chapter of the game. Elena's hairstyle changed completely as part of the costume to give out a entirely different feel of the new Elena. The heels are a pain to draw, I did my best, but it never come out right! There must be some sort of trick to draw perfect heels! haha
Desert Gear Sully:
This is a hard decision for Sully, it's a good choice but I had a feeling I could've done better. Originally, I was going to draw a younger version of Sully, but I'll save it for later. Sully have a sling backpack, a scarf inside his shirt and his cigar signature. This pose is the concept of the art from this.
Outback Chloe:
The outback chloe is during her time back to Australia after Uncharted 2, her hairstyle is shorter and wore a country girl costume during summer. She also have the commonwealth star belt bucket, and a hat behind her back.
Survivor Chloe:
Insipired directly from Tomb Raider (2011 version), this is a desperation version of Chloe fighting for survival with longer hair. Personally, this fits her personality very well.
Hitman Cutter:
Who knew a grudge thug was in a professional suit-style who's ready for some killing? Cutter have gloves on, 2 guns on both side of his hips and 2 scars around his face.
Authority Talbot:
Talbot's alternate costume was designed to give a high and mighty feel just by looking at him. Talbot is one of the characters who have complete makeover. Sure, he wore a suit and a vest in the offical version. The hair is comb right back instead of spliting two sides. Instead of the tie, it replaced with a cravat, and a new tight suit.
De Ville Kate:
Honestly, I had a hard time giving a good name for this costume, if not, you guys can refer as Alt-1 Kate. Kate have necklace from Queen Elizabeth 1, English-style of Earring and a glove. Her Umbrella knife is more sharpen and deadly.

Uncharted Territory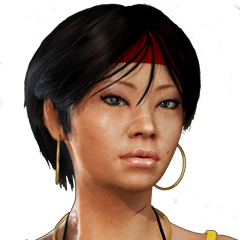 Registered: 04/27/2010
Offline
2118 posts
Umm... okay, wow. That was awkward, no responses at all.....
Jun 28, 2011
Uncharted Territory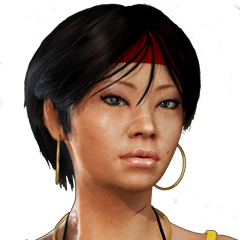 Registered: 04/27/2010
Offline
2118 posts
There's more in Part B, in case you didn't know. Thanks...
Jun 28, 2011
**bleep** Brother!! I like them :3. I can not believe that peo...
Jun 28, 2011
I like Tomb Raider Chloe, it actually suits her. De Ville...
Jun 28, 2011
Sorry, didn't have time to comment yet.... I absolutely l...
Jun 28, 2011
RandomZach
Uncharted Territory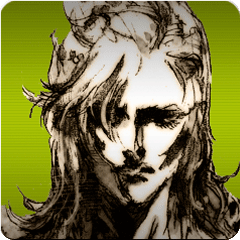 Registered: 05/01/2010
Offline
1378 posts
Jun 28, 2011
Awesome Cover Art. Just captures the reunion of Nate and Elena perfectly.
Survivor Chloe is my fave, can definatley see the Tomb Raider inspiration in that one. It's awesome that you've given her longer hair and that rugged, I WILL SURVIVE look.
The formal Elena is interesting, i honestly coudn't imagine seeing a Formal Elena, due to her costume in the 3 games she's portrayed as... more urban. AND IS THAT ELENA WITHOUT A BUN IN HER HAIR???!! Holy beep.
See ND why do you always have your Females hair tied up? They need to let their hair loose every once in a while, as that picture clearly shows. You would think at the end of the game, the first thing a girl woulda wanna do is let her hair down and party!!!
Lol @ Cruella de Kate. Hahaha that character suits her to a T.
!Rafe is Bae!
Uh... chloe is english not australian :) but anyway nice...
Jul 21, 2011
Uh... chloe is english not australian
but anyway nice artwork and things will usually never look right to yourself because you drew it and you want it perfect, but to all of us they look better than you think. Well done!
EDIT:
OMGWTBBQ!!! Chloe is australian? she sounds so engish or maybe just a part of australia that has a very different accent to the rest of it lol
Fender Bender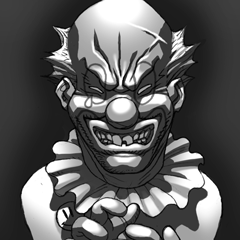 Registered: 11/01/2010
Offline
3622 posts