Reply
Topic Options
Mark Topic as New

Mark Topic as Read

Float this Topic to the Top

Bookmark

Subscribe
Re: Twisted Metal News (By P0RN clan)
[ Edited ]
Sep 8, 2012
RiP *dC*
FishGreaseMazon the leader of dC said:
"Thanks for the kind words Chris about how *dC* stayed around for so long but we are done. I just dismembered *dC* after losing to /v/. We had amazing players that just don't listen! They just can't stick together. Too many deathmatch players. We got picked off 1 by 1 because were spread out and no matter how many times I tell them stay together they just won't! I even said "listen, everyone just stay around me so there's no confusion" How hard is it to follow? My name is in BRIGHT GREEN AND U CAN SEE IT ANYWHERE FROM THE MAP!! But no, they kept splitting up.. Its in their nature I guess. Too much deathmatch.. We obviously sucked as a team so what's the point. It was fun. Love my guys but maybe I was just a bad leader"
"Sad :-( but hopefully my guys will go off to better clans and find a better leader. When we lose I blame me! It's obviously me because I'm leader and I'm just not doing things right I guess. But I don't have to worry about that anymore"
dC (D3@D CR3W) was a full of DM (Death Math) players, but it was a clan vs clan fight, that means TDM (Team Death Match) fight. We will miss dC, but we are happy for the victory of /v/ clan.
Re: Twisted Metal News (By P0RN clan)
Sep 8, 2012
Vadimony VS xPsycho-Chrisx
Vadimony the leader of /v/ and xPsycho-Chrisx member of INV/ clan, got upset each other because xPsycho-Chrisx said he was a better player than Larebear102, and this happened:
_________________
9/6/20
-Vadimony:
"I was in a game.
i'll accept for myself, but I don't really want to shun you away from TM. I'd rather have you there so I can continue to mock you.
If I lose, I'll leave TM. If you lose, you have to play Larebear102 in a one on one. That one, I will record.
You can make stipulations with him like that.
I just want to beat you so you'd quit looking down on /v/ because that is your punishment."
__
- xPsycho-Chrisx
Well I dont look down on /v/ just the cancer of you and larebear102 and how horrible you are. So please dont put words in my mouth. As for the 1v1, I am glad you have accepted. See you tonight
__
-Vadimony:
Ok.
Rules are:
Map - Killosseum (no environmental obstacles enabled)
No Health (mercy included, unless same vehicle)
No Remote Bombs
DM - time limit selection.
Stakes:
I lose = I leave TM for good (hello, Andy or AGENT on those first person shooter games, or Borderlands 2!!)
You lose = you have to face Larebear102 and have the match recorded.
I think that covers it. Best of luck to you. Remember:
You go Vermin, I'll go Vermin.
You go Spam heavy, I'll switch to a vehicle that counters that.
You pick anything else, and I go Reaper.
____________________
9/6/2012
Vadimony the leader of /v/ said:
"I lost. So I get to leave. See you all"
So Vadimony won't be playing for a couple of months, except for the clan vs clan matches.
We will miss you Vadimony.
We are happy for your victory xPsycho-Chrisx, the player best won that fight. Congratulations. No one will doubt of your skills.
Re: Twisted Metal News (By P0RN clan)
Sep 8, 2012
R.I.P =X=
Hazziatic was the leader of =X=, then Hazziatic named Xxsweetbotxx leader of =X=
9/1/2012
"Xxsweetbotxx said:
=X= is no longer a clan R.I.P
If any of you guys want to challenge (-?) please ask"
_______
=X= was one of the best clans of TM, but they had problems, and the clan disbanded.
We will remember you =X=
Re: Twisted Metal News (By P0RN clan)
Sep 8, 2012
(-?) clan
9/5/2012
Xxsweetbotxx said:
"Theres no more (-?)
."
___
After that Xxsweetbotxx joined dC as second co-leader
9/6/2012
Xxsweetbotxx said:
"I was a bad leader and i coudn't handle the pressure of other clans not accepting our clan challenges and alot of our members weren't playing anymore
i understood why xployt wasn't going to make to wars anymore and it was kinda weird because xployt is a good meat wagon and he was the only one that had a mic .
When hazz made me leader i was so glad and i was doing real good at first but then time went on and i started seing why hazzatic dint want to be leader anymore but i dint give up on the clan . After some time me and hazz decided to disband -x- because we both thought it was for the best but after that I made (-?) with battle ,hazz , troll , xployt , camp, deth .
The new clan was doing real good but i made a mistake and not tell everyone if they want tm to join . I was about to boot tm but i noticed hazz was missing then deth left after that i just got dissapointed and confused also i was mad at me for letting tm join . I know -X- hates *dc* but i never told my team mates that i was good friends with fishgreacemazon .
now R><W went back to -x-"
____
But now, *dC* doesn´t exist anymore, after they lost against /v/ clan, they got disbanded.
9/7/20
Xxsweetbotxx said:
"I loved being with dc because they are a good and nice clan same goes for =X=
/v/ was a good clan battle even though some of us turbo wasnt registering . I think we needed practice and we needed to play tdm more then dm because we are use to being alone ( tm10 for example ). I tried staying close to fish but when i tried looking for fish i would get frozen by the best kami ( robbino aka kami-boy ) and get shot . Fish had planed for us to practice but out of sudden they were already ready to fight ."
___
9/7/2012
Xxsweetbotxx said:
"Hey coldhand
(-?) is back and it will not leave anywhere
in a few months when my clan becomes better with team work and stuff we will challenge muse but for now we will challenge other clans"
(-?) Twisted metal Knights
Good luck (-?) clan.
Re: Twisted Metal News (By P0RN clan)
Sep 8, 2012
most of the issues are wit teamwork its sad but understandable
as for vadimoney im sure hes good but i dont like him ex we wer in a lms wit at least 11 other people he falls to 4th place so he goes to some bridge glich and waits for every one to waste each others lives
Go to
http://www.groubal.com/twisted-metal-dlc-from-eat-sleep-play-and-sony/
SIGN IT FOR TWISTED METAL DLC

also go to WWW.TWISTEDCLANS.TK
Re: Twisted Metal News (By P0RN clan)
Sep 8, 2012
/v/ VS FAM (/v/ clan Lost - Nuke fight)
9/2/20
Vadimony said:
"Why wouldn't it count?
It's a legitimate game mode. There was nothing wrong with the mode. We lost in willpower--therefore we lost the war. Our opponents played their hearts out, and we did not. They wanted it a whole lot more than we did.
I lost my pride with this loss, however, I'll regain that in the next war. Even if most of the clan doesn't want to play Nuke again, I still wish to avenge the defeat. It doesn't matter about the conditions of the game mode, and our defeat, we lost fair and square in willpower and I embrace such a defeat. It's a strong lesson learned: you can't defeat people with a frail heart.
Not being serious or being serious--that's mostly what decides the wars anyway. In that aspect, we were blown away and completely defeated. I feel ashamed at myself that I gave up on the war at one point even with just three people on our side.
All in all, I'd honestly be ashamed even more if I let them keep this win without any revenge. The best, once they lose, come back and light a storm, tornado, and call forth a hellstrom to avenge the losses they earn. If we can't even do that much, then we can't bother even thinking of ourselves as "competitors.""
frogmanlego
Uncharted Territory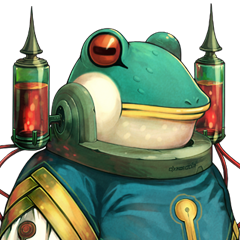 Registered: 08/03/2009
Offline
1934 posts
Re: Twisted Metal News (By P0RN clan)
Sep 9, 2012
Come on i beat VAL ... , playing as WH... no health ETC .. thing is i made him chase me.. totaly blew his stratagy off.. but the wole time hes like come on!! a reaper chasing a WH , but if you think about it.. Freez plus 2 chain saws = dead..
---

LuisoAssassin666 wrote:


Vadimony VS xPsycho-Chrisx

Vadimony the leader of /v/ and xPsycho-Chrisx member of INV/ clan, got upset each other because xPsycho-Chrisx said he was a better player than Larebear102, and this happened:

_________________

9/6/20

-Vadimony:

"I was in a game.

i'll accept for myself, but I don't really want to shun you away from TM. I'd rather have you there so I can continue to mock you.

If I lose, I'll leave TM. If you lose, you have to play Larebear102 in a one on one. That one, I will record.

You can make stipulations with him like that.

I just want to beat you so you'd quit looking down on /v/ because that is your punishment."

__

- xPsycho-Chrisx

Well I dont look down on /v/ just the cancer of you and larebear102 and how horrible you are. So please dont put words in my mouth. As for the 1v1, I am glad you have accepted. See you tonight

__

-Vadimony:

Ok.

Rules are:

Map - Killosseum (no environmental obstacles enabled)

No Health (mercy included, unless same vehicle)

No Remote Bombs

DM - time limit selection.

Stakes:

I lose = I leave TM for good (hello, Andy or AGENT on those first person shooter games, or Borderlands 2!!)

You lose = you have to face Larebear102 and have the match recorded.

I think that covers it. Best of luck to you. Remember:

You go Vermin, I'll go Vermin.

You go Spam heavy, I'll switch to a vehicle that counters that.

You pick anything else, and I go Reaper.

____________________

9/6/2012

Vadimony the leader of /v/ said:

"I lost. So I get to leave. See you all"

So Vadimony won't be playing for a couple of months, except for the clan vs clan matches.

We will miss you Vadimony.

We are happy for your victory xPsycho-Chrisx, the player best won that fight. Congratulations. No one will doubt of your skills.

---
frogmanlego
Uncharted Territory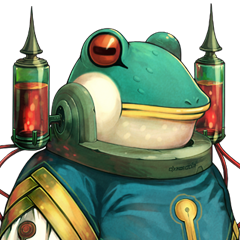 Registered: 08/03/2009
Offline
1934 posts