Reply
Topic Options
Mark Topic as New

Mark Topic as Read

Float this Topic to the Top

Bookmark

Subscribe
Well Ohle 123 might have a point. I don't know if the sell them any more but they might have turbo controllers. Think about it I bet every one ran into to a situation where you freeze a high armored car and 1-2 seconds later they are unfrozen and wile you are frozen it takes 4-5 seconds to run again. Or you trap a high armore car with a magnet 1-2 seconds later "I'm free !!" Wille you get stuck it takes At least 3-4 with a speedy car. I think in order to get unfrozen or escape you should do a quick time event or wiggle the sticks instead of button mash. What do you thing good idea?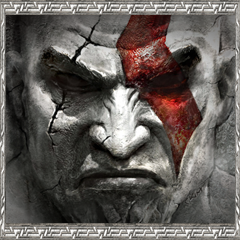 Offline
Re: How do magnets work?
[ Edited ]
here's an alternative strategy If you come across a roadboat user that luvs to use the magnet, keep enough energy on hand for a shield keep at least 3 or more napalms on hand. Soon as you get caught in the magnet pull quickly switch to napalms then raise your shield once he has you and mash R2 to death, Bullseye,Bullseye,Bullseye, commence laughing after you destroy him when he thought he had you, if he likes to use mega bullets use an absorption shield instead along with napalms if you wanna get nasty wit it LOL. This can be done with remote bombs too I think.