Reply
Topic Options
Mark Topic as New

Mark Topic as Read

Float this Topic to the Top

Bookmark

Subscribe
Highlighted
A Tony Hawk Suggestions Thread!
4 replies 358 views Edited May 8, 2010
Hey everybody reading and replying to this thread! I wanted to make this post asking everybody reading this thread, If Activision were to make the next Tony Hawk game(s) back to the original style (The style WITHOUT the peripheral!), "What would you like to see in the next game(s)?" What I mean is would you rather see a Tony Hawk's Underground 3 or Tony Hawk's American Wasteland 2, etc. Also what would you like to see in the game? Like Arcade Mode, THPS levels, Multiplayer Online and Offline, etc. I personally would like to see a THUG3 and a story mode where it's Team vs. Team like in THUG2, but with different leaders, maybe Team Hawk vs. Team Valley? And I would also like to see online Multiplayer where users can play against each other in competitive games!
Shall we play a game?
Re: A Tony Hawk Suggestions Thread!
May 10, 2010
Well, they are making anoither Hawk game. It's called TH
hred, It will still have the skateboard peripheral. So, that's not going away anytime soon. But, if I were to give suggestions:
1) Ship a game-only version for those of use that already have the board.
2) Make the retail price with the board more reasonable. $89.99-99.99 is more reasonable IMO.
3) Release TH
hred during a decent release week. Because releasing TH ride during the busy week of 11/17 was a bad idea.
4) Yes, give us the controller option back. And make the board easier to use for new users. Because it was kind of that way for TH:Ride, but needs to be better.
5) This is MOST IMPORTANTLY: Make a full game. Not a tech demo for the board. But a full game at least as long as THPG was.
6) Bring back classic mode and a few classic levels from past games. Remind people of why the series has lasted so long.
7) Promote the game better. Seriously, marketing for TH:Ride was pretty much non-exsistant. If Activision wants better sales, they are going to have to invest in a decent ad campaign.
8) DON'T copy Skate. The Tony Hawk series is best left an arcade game.
9) Improve online gameplay and add Co-op. WTH, every other game has that.
10) Finally, keep what's good and add something new that makes the franchise better. This worked for the series up until THPG. Try to remember that's what made the series survive so long in the first place. Let the competition from the Skate series fuel improvement.
This is very important:
Don't give up and don't listen to the critics. There's still a market for the Hawk series. But the games need to be getting better, not worse. Improve on Ride and add in classic gameplay that fans of the series can enjoy.
lensflare15
Uncharted Territory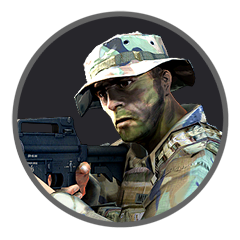 Registered: 08/26/2009
Offline
1685 posts
Re: A Tony Hawk Suggestions Thread!
May 20, 2010
I'd like another Underground game as well. For the story, team vs team sounds good. My idea would be letting you be the captain of your own team, so you could make your own picks. Also, you should be able to pick whatever skater you want (as the skater you control). Compete against Mike Valley, Rodney Mullen or one of the skaters from the old games... Or perhaps Eric Sparrow vs your character... anyway, they could do something similar for online, where a team of skaters competes against another team, or individual skaters vs other guys. It could keep track of your stats, have unlockables, and have some sort of clan system. Other ideas for single player would to include a classic mode for single player, remake some old maps(and possibly revisit them in the main story), include more skaters and bring back some of the old one's (if that's possible, I'm not exactly sure how that works). I've got a few more ideas, but I'm not really sure how it work out so I won't bother suggesting them.
Meanwhile, since it doesn't look they'll be doing anything like that anytime in the near future (no Underground or Wasteland), I think that if they decide to follow Hawkfan's suggestions, Tony Hawk Shred couldl turn out to be a pretty good game and breath some life back into the series. Let's hope they do...
Re: A Tony Hawk Suggestions Thread!
May 26, 2010
there is no reason why they cant make what controller you use optional. whether the board or the controller. it's just lazy programmers if they say it's too hard to do.
i know some handicapped people that wish there was a controller option so they could play the game.
i wish they'd do it like pro skater. that'd be so much fun. i always like watching the replays.
lensflare15
Uncharted Territory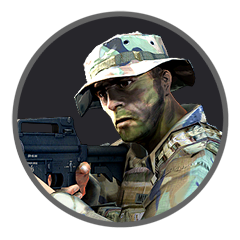 Registered: 08/26/2009
Offline
1685 posts
Re: A Tony Hawk Suggestions Thread!
Mar 8, 2011