Reply
Topic Options
Mark Topic as New

Mark Topic as Read

Float this Topic for Current User

Bookmark

Subscribe
Highlighted
6 replies 364 views Edited Sep 6, 2013
Since the patch I keep getting placed into multiplayer matches that only have a couple minutes remaining. I normally wouldn't care with any other mp game, but when I'm in missions on tlou and I only have 3 matches to complete my task it really frustrates me. Tonight I just so happened to have a new mission. Game 1/3 had already been going for a while before I got dumped into it so I only got about 2 minutes of game time. Game 2/3 was normal. Game 3/3 I got dumped into another match in progress which had literally under 2 minutes remaining. Of course I didn't complete my mission, but on top of that games 1 and 3 combined made probably 25 of my survivors hungry and probably 10 got sick. That made me lose new survivors that I would have gotten in my next several matches because I had to earn more parts to bring my sick survivors back to healthy. Maybe this is just bad luck, but it's never happened before the patch. And I remember specifically that before the patch if the connection was lost mid game then tlou gave the benefit of all the stats towards your mission but didn't count the match as a full day. Why can't these 2 minute match dumps be the same way?
Re: since patch 1.03
[ Edited ]
Sep 6, 2013
I havent had that problem yet what i keep getting is players die and go down but their names still above their head and they dont respawn.
I have had the same problem myself ive gone down and i was just stuck on the kill cam, i could still hear what was going on and when i did spawn back in it was like i was a couple of minutes behind everyone else. Id be shooting people right in front of me and nothing then out of nowhere id die.
Ive had this problem the most in interrogation and also sometimes i cant revive my team mates the option just doesnt come up. Another problem is when i first load i get straight into a game the first time but when i move onto the second game it just stops searching for a game.
Sep 6, 2013
I've had problems with interrogation also that I don't remember having in other game modes before. Sometimes I just freeze and can't move. I've seen other players on opposing teams that I think are having the same proble because I come up to them and they are just standing there. It's happened to me probably 3 or 4 times in the last couple days. I've seen others frozen just 2 or 3 times. Love interrogation mode though. I like how it gives you changing objectives. Earning interrogations or attacking or defending lock boxes. I think it's great. Wish they have more time to complete though. Too many tie games.
mark9816789
Hekseville Citizen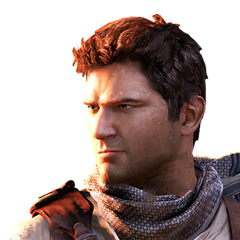 Registered: 06/11/2012
Offline
340 posts
Re: since patch 1.03
[ Edited ]
Sep 9, 2013
I watched a guy last night that glitches as he ran. It looked kind of cool but Im sure he was not happy about it. I jest watch a guy 3 minuets ago as my team mate shot him he was laying flat came off the floor of the building in Bills Town and hovered for I would say 35 seconds before hitting the floor. Y dose this happen???
mark9816789
Hekseville Citizen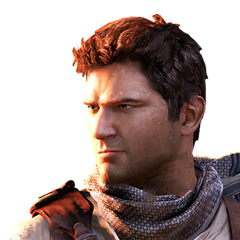 Registered: 06/11/2012
Offline
340 posts
Re: since patch 1.03
[ Edited ]
Sep 6, 2013
erock084 I have seen you do that once in a game I beleve. Pluse I have seen a lot of other people when I got the game do it but I think its getting better..
Sep 6, 2013
I did it last night playing on bills town. I was running up the center of the map between one of the buildings and a box truck. Someone definitely watched me do it. Same game I killed a guy who was frozen inside the room with our safe. He was moving and then all of sudden he just stopped dead in his tracks.
Sep 16, 2013
I just bought the game yesterday...and redownload patch 1.03....a lot of glitch during the prolongue and now stuck at car scene where two guys just standing inside the car....
Need help!!