Reply
Topic Options
Mark Topic as New

Mark Topic as Read

Float this Topic for Current User

Bookmark

Subscribe
Highlighted
"FACTIONS" (A solution)
31 replies 603 views Edited Mar 31, 2014
According to ND, the multiplayer of the The Last of Us has about 5,000-10,000 daily players (LINK). We all (most) feel that the game deserves more players. But, it seems that not alot of people know about the multiplayer's existence. In fact, I know several people personally that have the game and STILL haven't a clue that the game has multiplayer. I think the major contributor to the lack of awareness is one thing:
The Main Menu
Yes.
The main menu. Imagine someone who doesn't follow any sort of gaming news or the industry booting this game up for the first time. New Game, Options, Load Game, you know, standard game stuff.
"Factions? Huh? Must be some boring backstory BS. I want to play the game!"
Sure, they can read the description, but how many people actually read that thing? Sadly, I don't think many.
Solution: Change the title of "Factions" to "Multiplayer". Maybe even go further and have it in three seperate sides of the menu, with perhaps even bigger font, like in Uncharted 3:
This all seems so trivial. But, I truly believe this needs to change. It might be too late for it to have any meaningful change, but if The Last of Us for the Playstation 4 actually exists and will have multiplayer, then this needs to happen.

Spoiler
And don't give me any of that "technical diffictulties" BS neither.
TL;DR
Change the word "factions" in the main menu to "multiplayer" to help increase awareness of the multiplayer and to help the player pool grow.
Re: "FACTIONS" (A solution)
Mar 31, 2014
It's too late for this game. Might be good for the PS4 version (if there's an MP) but I doubt it'll make much of a dent. From a marketing standpoint it's past it's prime.
Good idea if they make TLOU2.
Re: "FACTIONS" (A solution)
Mar 31, 2014
If people are dumb enough to overall ignore an option on the main menu for this long, I wouldn't want them on my team to be honest lol.
Hello everyone! I'm Scott Lowe, the newest addition to the community team at Naughty Dog. As a longtime fan of the studio, it's an absolute dream come true to work alongside the developers here and immerse myself in our amazing player community. It's week two for me, so I've got a ton left to learn and get up to speed on. Nonetheless, I plan on posting on the forums as much as possible. You can also hit me up on Twitter, @ScottLowe, whether it's to talk about games, the studio, or exchange GIFs. Beware, my GIF game is strong. -ND-ScottLowe
Re: "FACTIONS" (A solution)
Mar 31, 2014
Nope, this will never happen due to technical difficulties.
Re: "FACTIONS" (A solution)
Mar 31, 2014
I'm not gonna lie, even I was confused when I seen factions for the 1st time instead of MP. But I figured it was the MP though, but I was a little disappointed I couldn't play a Joel.
TimeWarnerSux
Uncharted Territory Registered: 01/27/2012
Offline
1300 posts
Re: "FACTIONS" (A solution)
Mar 31, 2014
l-Silhouettes-l
Fender Bender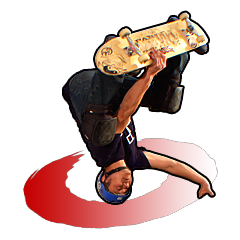 Registered: 02/26/2014
Offline
2812 posts
Treasure Hunter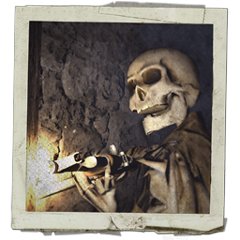 Registered: 05/13/2010
Offline
4129 posts
Re: "FACTIONS" (A solution)
Mar 31, 2014
I KNEW the game had MP and still didn't realize that 'Factions' was it. My friends told me what it was. I thought it was buried in the SP somewhere (kind of like GTA4)
BR_Empresario
Hekseville Citizen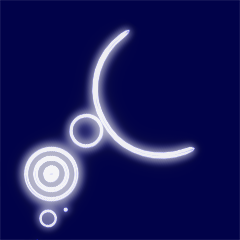 Registered: 03/24/2014
Offline
260 posts
Re: "FACTIONS" (A solution)
[ Edited ]
Apr 16, 2014
So the guy select factions wondering what could it be. Then he sees his system trying to connect. What he thinks? "**bleep** This must be some kind of expensive dlc. Cancel it! Cancel it now!"
Mod Edit: Profanity- SpicyGoose19
BR_Empresario
Hekseville Citizen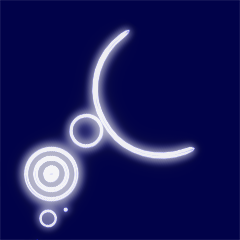 Registered: 03/24/2014
Offline
260 posts