Reply
Topic Options
Mark Topic as New

Mark Topic as Read

Float this Topic for Current User

Bookmark

Subscribe
Highlighted
camp camp camp
[ Edited ]
45 replies 988 views Edited Jun 28, 2013
Hello
Well after completing the game i thought i give the online a go maybe its gonna be good like uncharted but i was disappointed the amount of campers in this game is unbelievable people camp in one place , SA worst than uncharted 2
The guns are over-powered the burst remind me of the fall when uncharted beta came out , radar on the game , no co-op
Well sorry ND the online is boring and it will never be good as uncharted . So im gonna get my trophies and sell the game and stick with unchartee3 till the four come out cause i cant stand campers
http://s4.photobucket.com/user/leviosacho/media/6063e192-edce-4bf4-be38-1f5c5d2df1b7.jpg.html
Uncharted Territory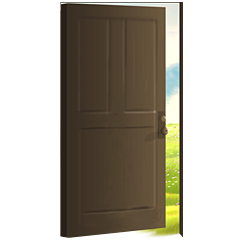 Registered: 11/07/2008
Offline
1818 posts
Jun 28, 2013
---

calcunnon wrote:


---

ReiLongbow wrote:


---

calcunnon wrote:


HAHAHAHA Uncharted 3 sucks.

---

U3>TLOU

---

Nope.

---
^^^
http://www.youtube.com/user/TheGOODKyle
http://www.twitch.tv/thegoodkyle
Re: camp camp camp
Jun 28, 2013
---

calcunnon wrote:


---

ReiLongbow wrote:


---

calcunnon wrote:


HAHAHAHA Uncharted 3 sucks.

---

U3>TLOU

---

Nope.

---
Gotta be joking, i played u3 for a year and had fun, this game lasted about 3 hours and realized it was crap.
Jun 28, 2013
lol you complained about UC3 too, then said TR is better than UC3...
Hello everyone! I'm Scott Lowe, the newest addition to the community team at Naughty Dog. As a longtime fan of the studio, it's an absolute dream come true to work alongside the developers here and immerse myself in our amazing player community. It's week two for me, so I've got a ton left to learn and get up to speed on. Nonetheless, I plan on posting on the forums as much as possible. You can also hit me up on Twitter, @ScottLowe, whether it's to talk about games, the studio, or exchange GIFs. Beware, my GIF game is strong. -ND-ScottLowe
I Only Post Everything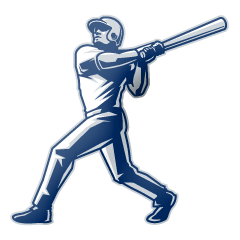 Registered: 06/20/2013
Offline
1084 posts
Re: camp camp camp
[ Edited ]
Jun 28, 2013
---
---

amine-griffy wrote:


Hello

Well after completing the game i thought i give the online a go maybe its gonna be good like uncharted but i was disappointed the amount of campers in this game is unbelievable people camp in one place , SA worst than uncharted 2

The guns are over-powered the burst remind me of the fall when uncharted beta came out , radar on the game , no co-op

Well sorry ND the online is boring and it will never be good as uncharted . So im gonna get my trophies and sell the game and stick with unchartee3 till the four come out cause i cant stand campers

---
People actually dont camp that much, they just move around SLOWLY to make sure they are aware of their surroundings. But to **bleep** that want to run all the time it seems like camping. Also, if you just move around a lot of course they are gonna know you are coming and just wait for you, thats the smart thing to do. So you just need to get better and not complain. I only see ppl legit camp when its Last Man Standing.


Guns OP? lol, you really didnt play much. Burst Rifle?? Burst rifle sucks at long range, ok at mid, and good at close, whats OP there? Radar makes sense. You only show up on radar if you make noise (running, shoot) which would give away your position anyway, or if youve been seen. If you are seeing ppl "camp in one place" you should be grinning and laughing as you toss a molotov/bomb at them. Your fault, not theirs.
No co-op is a legit disappointment, but we will see what happens. Now, if you just dont like the game, thats fine, to each his own, but your "reasons" for dissing it are flawed.

Jun 28, 2013
It took me 8+ hours for me to get fully into multiplayer. Having an opinion after just 3 is just rushing to conclusions.
Also I witnessed no camping, only from those who are the last ones standing, and that's understandable.