Reply
Topic Options
Mark Topic as New

Mark Topic as Read

Float this Topic for Current User

Bookmark

Subscribe
Highlighted
10 replies 341 views Edited Jul 11, 2013
Is it just me or is it getting old throwing matches just so the group can get all the supplies needed? My friends and I typically play survivor mode (much more fun & challenging than supply raid). The problem we have is 3-4 of us will need 90-110 supplies to reach our goal and we end up having to loose or tie several rounds just to have a chance to get enough supplies for everyone. Why would the game punish you for winning 4-0. I think they should put a bonus supply buff in if you have a clean sweep. This would stop alot of mindless grinding just to get to week 12 again. I bet we could almost get in 2x as many games if we did not have to throw so many each night.
**before I get trolled...this is not an everygame thing and I am not saying we are great and cannot be challenged. I am saying when it puts us up against a group that is not as good and we jump out 3-0 and only have 40-50 supplies....why should we be punished for our sucess?

Uncharted Territory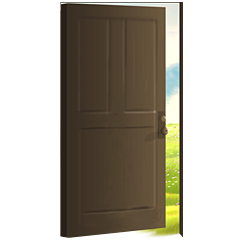 Registered: 11/07/2008
Offline
1818 posts
Re: Tired of throwing games
Jul 11, 2013
Yea, Hoodlum and I agree. Luckily, I got all of the stuff to unlock so far so I have the luxury of not caring for the metagame x.x
http://www.youtube.com/user/TheGOODKyle
http://www.twitch.tv/thegoodkyle
Re: Tired of throwing games
Jul 11, 2013
Yeah I have everything except the mask (85 survivors after week 12) but that is due to a 4-0 sweep game that we tried to throw the round and the guy ended up running away from me while I was standing in front of him doing the chest pound....and luckily he hit a teammates bomb so him and the other guy that was downed died and ended the game.....leaving me with 65 out of 110 supplies and 1 survivor short after my -20% loss event

Re: Tired of throwing games
Jul 11, 2013
I agree,i was playing a few matches with my clan last night and we had to deal with that same senario.We would win about 3 Rounds and then let the opposing team win 3 rounds themselves(put aside that less times they won a few themselves),at the end we would finish it for us to gain the enough supplies and ending up with even more in fact.
Its sad how all this must be done and said like this when we could one day say:"i got all the supplies i need from winning flawlessly all rounds,LOL have a good day!"
Re: Tired of throwing games
Jul 11, 2013
I unlocked all there was to unlock so now i pretty much stopped caring about the clan, but some of my friends still try to get that evil mask and when we have a party of 3 up to 4 running, there's more chance to have fast paced matches which are pretty much killing clan members for sure most of the time.
Hopefully ND will tweek the rewards based on how well your team does.
Kind of sad that the matches were i got my relatively high supply, as in past 140 after parts convertion, were for most when i played with random and not with an organised party.
Re: Tired of throwing games
Jul 11, 2013
It's pretty hard to throw games when teammates don't listen. I want to throw games and make my clan grow so I can get the last two 115+ gear. I got everything else including badass skull mask lol. You should get more points if you get a sweep of the game because most of the time when we sweep you just get 30-40 parts max.
Welcoming Committee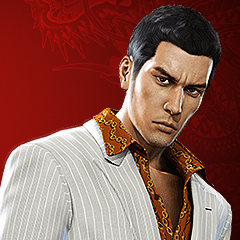 Registered: 06/14/2009
Online
14512 posts
Re: Tired of throwing games
Jul 12, 2013
I wish i didn't have to let people kill us but when you try for a tie game by not killing anyone some idiot runs out and kills himself or something smart like that. We had a game a few nights ago...we were going to throw it so we all just run and get a fwe boxes so we can craft gifts...then we see an enemy start to throw a moltov....hts the wall next to him kills himself. So, the highest score guy deciedes to get killed to even things up again....he runs over to an enemy "bows".....enemy runs away...he follows...enemy continues to run......straight to his teammate who throughs a moltov and yep you guessed it kill himself.....I mean seriously....it's getting to be more of challenge trying to tie or loose a game than winning some of them. I cannot wait for everyone in the clan to get everything unlocked so we can stop caring at all about supplies

cdub420--
I Only Post Everything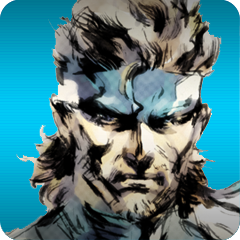 Registered: 06/24/2013
Offline
866 posts