Reply
Topic Options
Mark Topic as New

Mark Topic as Read

Float this Topic for Current User

Bookmark

Subscribe
Highlighted
The Ultimate Multiplayer Tips with HoodlumX
[ Edited ]
34 replies 1073 views Edited Jun 21, 2013
I wanted to make a thread and try to help out some of you players who are struggling with the multiplayer. A lot of these tips may be something you already know, but hopefully you will learn something new. Some of the tips I list below might be obvious, but you would be surprised at how many people don't know about them. Feel free to add anything else in the posts below.
- Sprinting gives away your location on the radar. Only sprint when it is absolutely necessary. If you feel overwhelmed in an area, run away. Sprinting is a good idea at the start of the match when trying to get to the first and second supply box. The enemy team spawns on the opposite side of the map, so you don't have to worry about being shot down. Be sure to get to the second supply box before the enemy team does. It usually drops a melee weapon and a ton of supplies. It's a great way to get an upper hand on the enemy team early on.
- Pressing R3 on an enemy is a great way to give your team a heads up on where the enemies are. The Hawkeye Perk can prolong the amount of time you see the enemy's location, and can even show their entire body through walls. You can see exactly what they are doing and which direction they are facing. It's an excellent perk if you're a team player.
- Special Executions are VERY risky. Only do them when you know you can finish it without being shot in the process. So many times people will run out in the open, thinking they can finish off an enemy, only to be shot down before they can finish it. Special Executions leave you very vurnerable, so if you feel like you're in harms way, just finish him off with a few shots from afar.
- Make a class that best suits YOU. I'm a player who wants to help out my team and get a lot of parts, so I use: First Aid Training 2, Collector 1, and Hawk-eyed 2. First Aid Training 2 lets me heal myself 75% faster, while also giving me the ability to heal my teammates. It saves them from having to use their medkits, and you also get a LOT of parts in the process. Collector 1 gives you 10% more parts for everything that you do. If you're a player who usually gets a lot of parts, you would be surprised at how much this perk can help you. It really adds up towards the end of the match. Hawk-eyed 2, as I previously stated, is an excellent way to get a upper hand on the enemy team. Once you mark an enemy, if gives their exact location to your entire team. Hawk-eyed 2 however allows you to see their entire body through whatever objects or structures they may be hiding behind. If you notice them facing the opposite way, this is a good chance to shiv them from behind.
- Reviving is what will win you games. I notice so many players who will leave a teammate hanging, and will ultimately let them die. This is the worst thing you can do for your team. No matter what game mode you're on, reviving is the key to success. In Supply Raid, every time you let a teammate die, it subtracts from your overall spawn points allowed. Whenever you heal a downed teammate, you will not lose a life. No matter if the enemies kill your team 40 times over, if you keep healing every downed teammate, you will still have 20 spawn lives left. In Survivor, healing teammates is not only a great way to keep an upper hand on the enemy team, but it will also win you rounds if time expires. At the end of an expired round, whoever has the most teammates alive wins. Like I said, reviving means everything, and it's also a great way to get parts.
- When doing your weekly missions, only choose the ones that you know you can complete. Once you get into the later weeks, you will notice that you have a chance to lose 100% of your population if you perform poorly. It's best to save some of the easier challenges for those missions. You don't want to get into week 11 or 12, and have a chance to lose 100% of your population, with no easy challenges left.
- Teamwork is everything in this game. Stay with your team, and help defend points if necessary. Wondering off alone is just begging for a quick death. Without a team around you, you can easily be outnumbered and outgunned, and have no one there to revive you. Only take those chances if you think you can flank the enemy. This isn't Call of Duty where you can be a one man army.
- Nail Bombs are not only a great offensive weapon, but they are also excellent for defense. Set them up in hot spots around the map, but try to keep them hidden. Put them around corners, or even in tall grass if possible. Every player thrives off of the supply boxes littered around the map, so putting a nail bomb around those areas will usually net you a kill or two. If your team is getting annihilated and you feel like you might be the last man alive, save up some nail bombs. Find a nice spot to set up a defense, and place them in door ways or at the top of staircases. I clutched a one-vs-nine match in Supply Raid a few days ago using this tactic. Out of the 9 confirmed downs, probably 5 of them were done by nail bombs. They can be your best friend in tough situations.
Treasure Hunter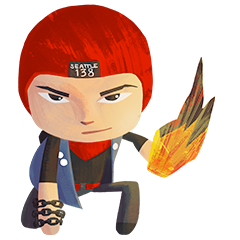 Registered: 03/09/2013
Offline
4945 posts
Uncharted Territory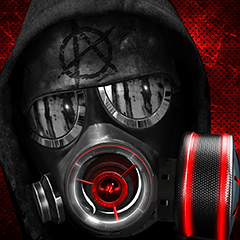 Registered: 12/08/2008
Offline
1363 posts
Re: The Ultimate Multiplayer Tips with HoodlumX
Jun 21, 2013
---

NikeMurphDawg wrote:
On the "Dam" map, go to the water supplies box, and drop a nail bomb. They won't be able to see it unless they're in Listen mode.

---
Yes, that's a good spot. On the map High School, the supply box on the top floor in the middle of the map is an excellent place to put a nail bomb. There is this huge patch of tall grass right beside it, and placing a nail bomb there usually always nets me a kill.
Uncharted Territory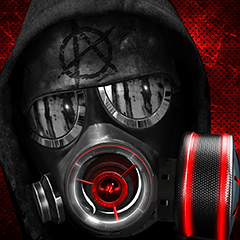 Registered: 12/08/2008
Offline
1363 posts
Uncharted Territory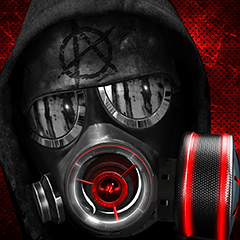 Registered: 12/08/2008
Offline
1363 posts
Re: The Ultimate Multiplayer Tips with HoodlumX
[ Edited ]
Jun 21, 2013
I Only Post Everything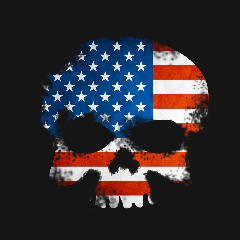 Registered: 12/09/2008
Offline
1225 posts
Uncharted Territory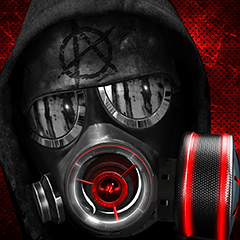 Registered: 12/08/2008
Offline
1363 posts
Re: The Ultimate Multiplayer Tips with HoodlumX
Jun 21, 2013
---

Matt_VT_Schlo1 wrote:


I agree with all those from OP, as well as communication. Headsets key to winning the MP match.

---
I thought about mentioning that, and also how parties truly help you win games, compared to being paired up with a bunch of random people.
The thing is though I don't use a mic a lot of times,. I just mark the enemy team, and I'm always there to help out my teammates, so a mic isn't technically needed. It does help though.