Reply
Topic Options
Mark Topic as New

Mark Topic as Read

Float this Topic for Current User

Bookmark

Subscribe
Highlighted
Summary for the best ideas
7 replies 195 views Edited Oct 5, 2013
Okay, so I don't know if this is gonna work but I think it would be nice you guys put ideas here regarding the multiplayer considering any fact.
To make this work, I'll be editing this post adding the best ideas to improve the multiplayer so that is not a mess when the ND devs try to find them, and obviously the best ideas are selected with the most quantity of Kudos.
___________
Chilean blood
Re: Summary for the best ideas
Oct 6, 2013
For the Malaria and Density outbreak missions, instead of them adding more survivors to your clan, it should make everyone in your clan that is sick healthy, and feed anyone that's hungry by a certain %.
In addition, I'd also like for any additional supplies you get in a match to help feed the hungry, and tend to the sick, instead of adding more survivors and helping out your clan, this makes it harder to maintain your clan, and quite frankly makes no sense, if we obviously can barley handle ourselves now, why would we want more people?
Not only would my proposed system make it easier to sustain your clan, but once you have everyone healthy, than you can start expanding your clan with your abundance of supplies from matches.
Re: Summary for the best ideas
Oct 6, 2013
Fix shiv priority. I've ranted about this before but there will never be a time when I'd rather revive a teammate or open a supply box in favor of shivving an enemy standing in the midst of these things. Thanks.
Re: Summary for the best ideas
Oct 6, 2013
Another suggestion would be to change the starting parts for late joins. Nothing is more annoying than joining a game of survivors in progress when everyone already has armor and weapon upgrades. This could be easily offset by giving late joins 300-400 parts per round they have missed. It might also mitigate the number of people that just quit out realizing 3 rounds have already been played.
SonGaton
I Only Post Everything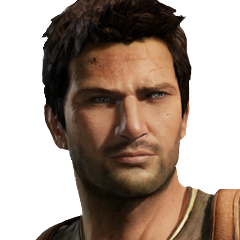 Registered: 05/01/2013
Offline
915 posts
etter Re: Summary for the best ideas
Oct 6, 2013
Better Costumization. No, I don't want "MOAR HATS!", I want to select the Skin, Shirt, Jeans, (Hand-)Shoes and of course some colours. Like red for Hunters.
You mean the hardest weapon in the game to master and get good with and actually requires skill DOESN'T need a nerf?!?
Get outa here." -dh0rmazine
Re: etter Re: Summary for the best ideas
Oct 6, 2013
Or how about a nerf brigade mode? Nerf brigaders are only allowed to play in nerf brigade mode and they are only allowed to play with the weapons that they got nerfed. The other team can pick any weapons and has to kill the nerf brigader whos it while the other nerf brigaders have to protect the one whos it. The nerf brigaders have to kill the other teams it guy then the it players change. After four successful kills of it players both teams need to keep killing each other until purple medals drop from enemies. Once 5 purple medals have been collected the first team to put those medals in their box wins the game.
Re: Summary for the best ideas
[ Edited ]
Oct 6, 2013
Random map selection would be nice. Playing Checkpoint like 3 times in a row while playing Downtown once every three weeks could be avoided by this.
Oh, and gore patch for EU/UK.