Reply
Topic Options
Mark Topic as New

Mark Topic as Read

Float this Topic for Current User

Bookmark

Subscribe
Highlighted
So, this might just be, THE best game ever.
[ Edited ]
3 replies 170 views Edited Jul 4, 2013
And I think after this most recent clutch in supply raid, I'd have to say that I've never had more fun in a video game. Even when I fumble my way to a win.
So, imagine one of those games, where you get shot in the back or side just as you're about to/ or in the middle of doing something awesome, and just eat the ground as they murder you. Well, it was one of those games. To the point where they had 4 guys alive and 1 reserve (don't know how we managed to put that much of a dent in them!) and we were down to 2. So I hide, just see if I can pick off one or two. First I was waiting for my moron team mate to die, as my team did nothing but rush, which caused them to kill them, then get more points, which resulted in armor and upgrades for the other team. Woo hoo. I love that.
So I'm hiding, and expecting this guy to just run out and die. But nope, he's right next to me in the back room of the top floor on checkpoint. The side with a fire truck(?) and a burnt/destroyed bottom floor. I kindly say on the mic (humorously) get out! Can't you see I'm camping! *chuckle* *smirk* *etc*. He aims at me and circles his gun around. Typical stuff for players with no mics. He actually sprinted for a split second, and I knew we were screwed. I see red dots incoming and he is by the door way. I watch this man, go from standing, perfectly healthy, to just getting torn to pieces. Three people unload on him and he's down (he had armor). So I am trembling behind a desk, thinking; "PLEASE! PLEASE don't crawl towards me! I thought they were trying to use him to scout me out, but they executed him. Well, I'm behind a desk with a shotgun. I got 6 shells, and I'm last one standing. But I can't get my super awesome last drop, because I'm backed into a corner. So I see 2 people enter the room I'm in, apparently I'm perfectly hidden, because they have no clue I'm literally 10 feet away. So I just think, "ah, might as well go out in style. YOLO!!!" And fire two rounds, downing one and breaking the others armor. I fire again, and down the 2nd. A 3rd guy runs in and I down him in I think 1 shot, seeing as he had no armor. (I did have armor btw) So I have 3 downed folks crawling around, and I figure the other is far off, so I begin going for the extra points and special executions since I wasn't paying attention to the red blip on my radar, not thinking with me being in sudden death, they show up. Anyways, I special execute the first, and amazingly, in pure luck, while just pressing triangle repeatedly to special execute, I jump into animation, but not the special execution animation. I shived a guy. That 4th team mate just happened to be in the wrong place at the wrong time. I accidentally shived the poor guy. Shocked I'm like "okay, that just happened" and continue to execute the 3rd, while the other bleeds out. Mind you all, from the moment I fired my first shotgun round to the point where the 3rd guy was executed and the last had bled out was about 10 seconds, maybe 20 at most. So with them having 1 respawn left, it's 1 on 1. I go and claim my last man standing bonus, which on top of my equipment I already had, put me at two smoke bombs, 2 Molotov's and 2 bombs AND I got 5 shotgun shells in the chest and purchased 4 more, maxing out shotgun ammo. I go on the hunt. A guy then turns is mic on, just to tell me how crazy that was. So I run to the fire truck, and see someone drawing back a bow. Well, I'm not gonna risk this guy shooting my knees off, so let's finish in chaos. Now guys, somewhere out there, is a man. A man who had 2 smoke bombs fill his lungs with smoke, 2 bombs tear his legs to pieces, and then was burnt to a crisp with 2 molotovs. That's right. I chucked every single thing over that firetruck. And the guy made the comment "just throw it all, why not?". Game over. I fumbled my way to victory in my favorite clutch match of mine so far. Sometimes I miss cinema mode.
So guys, tonight before you all go to bed, I want you to remember "Lakers (random numbers after that)" in your prayers tonight. Somewhere, that man is hurting and scared. He just saw hell unleash from behind a fire truck.
So this, might just be the best game ever made. I'd love to hear stories of clutched matches here. Anyone else have some to share?
Uncharted Territory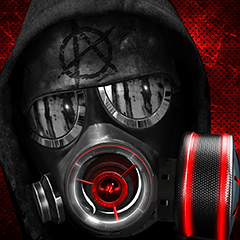 Registered: 12/08/2008
Offline
1363 posts
Re: So, this might just be, THE best game ever.
Jul 4, 2013
I clutched a match a week or two ago in Supply Raid. I was the last man alive, and they had 5 respawns left, and all four of them were still alive. That totals 9 people that I had to kill. It was the most intense game I ever played. I had SO many parts. Haha. I could go into more detail, but I'm typing on mobile, so I think I'll wait.
Re: So, this might just be, THE best game ever.
[ Edited ]
Jul 4, 2013
Yea, I generally don't care a lot for multiplayer in games, since I'm an old fart and have stone-age reflexes and terrible aim, but there hasn't been a game since Red Dead Redemption where I actually jump straight to MP. You play a couple of lousy games, and then get into this cliffhanger where teams are balanced and actually think about their approaches...tense, insane fun.
Edit: also my first post ever on this PSN thing.