Reply
Topic Options
Mark Topic as New

Mark Topic as Read

Float this Topic for Current User

Bookmark

Subscribe
Highlighted
Patch Fix List (PARTY SPLITS-Fix Coming*)
[ Edited ]
120 replies 1060 views Edited Jul 1, 2013
*Eric-ND replied in a PM June 29: "Fix is coming," for Party Splits
MacGruber replied on page 9 and 10
0) PRIORITY: PARTY SPLITS-fix coming, per Eric-ND
1) Muting opposing team should also prevent them from hearing you on the mic.
2) In matchmaking, make parties appear to be colored, so we can tell who's in a party and who is not
3) Ability to see who is in our friend's party
4) Ability to rename custom loudouts.
5) Private/custom game settings
6) after pressing Triangle in the lobby, let us see who is playing TLOU and who is not, without having to click on each individual friend
7) Ability to lock party
8) )Option to set camera over left shoulder while running (right now default and only option is over right shoulder)
9) Option to "remember" aim shoulder. so when you switch to your left shoulder, move to a new cover, the game will remember and keep aiming over your left shoulder
10) control options: flip sticks, flip L2/R2, change sprint button (may be asking too much..)
11) tweak supplies earned in Survivors playlist. currently Supply Raid usually yields more parts
12) ability to pick up teammates' supplies (the blue stuff).
12) Improve Host Migration: Addressed in Patch 1.02
13) Tweak Crafter 2/3. Currently, if you have a Gift to give, but your teammates already are full of that item, you cannot move on and Gift them a second gift. (ex: you craft 3 items, and now you can give a Health Kit gift. But, all your teammates have 3 health kits. So, you craft 3 more items, and unlock a second gift. Too bad, you cannot give any more gifts till you unload that health kit first)
I dont want to get into munmsy's thread about switching back to where laggers were punished. Lets keep that extremely important conversation in its own thread.
Obviously I have forgotten some stuff and dont have time to browse the forum at the moment. So, help out the community by dropping a line.
--
Say NO to paid DLC maps
Lombax Warrior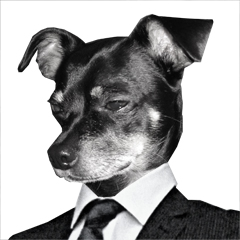 Registered: 06/12/2013
Offline
179 posts
Re: Patch Wish List (add your ideas!)
Jun 23, 2013
I agree with number 4. I would really like to be able to name my loadout. Though I dont think they will add this option. I use 3 very similar weapons loadouts with the main differences being the perks. Then get distracted and forget which loadout is set up for what tactict I plan on using for the coming matchup.
Re: Patch Wish List (add your ideas!)
Jun 23, 2013
1. Trophies fixed
2. Rename loadout
3. Getting disconnected from a game shouldn't penalize you nore count as a day
4. When shooting someone while they are performing an execution before (they make the 1st hit) should cancel the animation and keep the person crawling around still alive
5. Putting someone down and a team ate shoots the downed enemy should count the kill to the person who put the enemy down.(this way more players will revive 1st instead of going for the kill and leaving there team ate to die)
that's all for now, ill keep adding stuff to this comment if I can think of more.
Hekseville Citizen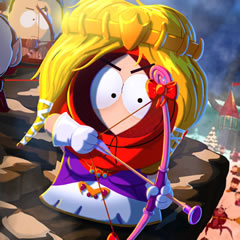 Registered: 12/13/2010
Offline
295 posts
Re: Patch Wish List (add your ideas!)
[ Edited ]
Jun 23, 2013
Re: Patch Wish List (add your ideas!)
Jun 23, 2013
More items, character model select, a way to moderate the lag kills(really wide molotov, kills boards that kill someone not hitting, being shot behind cover when there are no holes) a few more FREE boards (I think the selection needs a bit more variety to draw in new players, I have the season pass)....I think that's pretty much all I have for now.