Reply
Topic Options
Mark Topic as New

Mark Topic as Read

Float this Topic for Current User

Bookmark

Subscribe
Highlighted
Multiplayer first impressions.
[ Edited ]
5 replies 186 views Edited Jun 18, 2013
Alright, the game has been out for a few days now and people have learned the mechanics of the game. It's time for us all to give our impressions of this beautiful beast known as TLOU. Personally, I am in love with the multiplayer, it isn't perfect but it is incredibly unique and ridiculously satisfying to play. I love the survival aspect of both modes, and the scavenging is great. Getting kills with any type of explosive is highly addictive, and the brutal takedowns are mouthwateringly delicious. The tension when you are the last alive in Survivors is intense, and for the most part, TLOU is incredibly balanced, catering to all playstyles.
Every map bar the Dam is excellent in my opinion. All have their own style and feel that are very welcomed. A minor complaint, but I just wish we had at least one rain map, that is the only negative in my eyes I can really think of with the maps we have received. I am a bit disappointed however that we only received 7 maps at launch, with 8 most likely being added from the DLCs to equal 15 maps. Not bad, but 9-10 maps at launch would have been very welcomed.
Something unusual with TLOU is that we only have 2, yes two multiplayer modes which is bazaar. Yes, both modes are good, however as much as I love this game, I want to keep playing it for months. Playing Supply Raid and Survivors will only keep my entertained for so long. If we don't get any new, interesting modes in the game in the coming weeks/months, I will be highly disappointed in the lack of variety that the game currently has. At least 4 well designed modes should have come with the game at launch. Speaking of modes... the lack of coop is very puzzling, seeing as it feels like the game was made for it. Maybe new modes will be added in the DLCs, as I do remember Naughty Dog calling them an 'expansion' instead of a map pack, suggesting that more than just maps might come with the DLC. One positive I can say about the low amount of modes we have is that matchmaking should work faster when the playerpool dies down in the months to come.
Customization is a bit disappointing as well. Yes, there are lots of hats which are great, but not being able to choose your shirt or pants is a bit lackluster in terms of what I was expecting. With the Dog's last game, we saw customization evolve as the game went on, however I'm not quite sure what to expect with their latest installment, I guess time will tell. However, at least we do have many, varied hats to choose from for the time being.
With all of the negative things out of the way, I do want to say that the positives greatly outweigh the negatives. I'm sure I will be playing the multiplayer for a long time, and I can't wait to see it's future. So how about you guys, what are your impressions of the multiplayer thus far? I'm not one to rate in a number scale, so I guess I could rate it by saying i prefer it over Uncharted 3's multiplayer.
Hekseville Citizen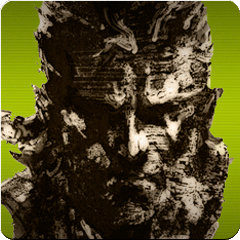 Registered: 07/30/2012
Offline
260 posts
Re: Multiplayer first impressions.
Jun 18, 2013
Balance is fine in my eyes the more I play it, the more balanced I think it is. It is highly lethal which may turn people off but really; it is all fine the way it isn't and shouldn't really be touched.
The maps are fine, in my opinion, in both quality and quantity. Sure I would like more though I don't [i]need[/i] more yet obviously that could change the longer the game is out for yet so far I really wish Downtown would pop up more, I have only played it once and I am at Week 9.

The lack of modes is where I was dissapointed most; I was expecting much more "theme'd" modes like Uncharted had like Plunder being replaced with a supply crate and so on so forth. It really seems... unthinkable there would only be two modes in this day and age.
Customization wise, ya know, I honestly don't think you should be able to choose your pants/shirts. Hats and masks seems enough. The fireflies are a uniformed outfit, so it'd only really make sense for the bandits. Unless it was strictly uniformed but then would it really matter? However, colours for hats and masks would be nice, maybe backpack choices with Race and Gender too.
I love the thrills and chills the online has. You can become the hunted as quickly as you became the hunter. It really captures the core mechanics of what you learned in the singleplayer and barely sacrifices any of it. Which is actually what I love about the multiplayer, it is balanced and no tacked on gimmicks, no silly atachments but near enough bare bones as an online should be, in my opinion. For once I feel like the loadouts work in a game and don't start off anyone with an unfair advantage and there is genuine trade off of whether you want that fourth perk or a purchasable weapon or maybe even the higher tier perks.
Basically, this multiplayer could truly be something special and stays that way with a large player pool and nothing drastically changes by the time the DLC Season is over. Co-Op and objective modes would be great and I can't honestly wait. It's a huge improvement over the launch of UC3 and bound to tower above many other online games in the weeks to come.
----------------------------------------------------------------------------------------------------------

Hekseville Citizen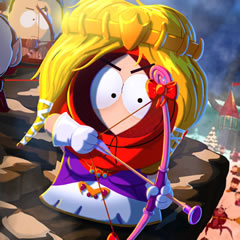 Registered: 12/13/2010
Offline
295 posts
Re: Multiplayer first impressions.
Jun 18, 2013
I love the multiplayer as well, I don't mind the lack of customization, I actually like being someone random every time I play, but I can see why people would want more.
As for the maps, I still havent played the dam because no one votes for it, So I can't say anything about it. But from the maps that I've played, I've loved them all. I like the different points of entry and such.
Only disappointment for me was the lack of an objective mode, I prefer objectives over kill based modes all the time, so it made me a little sad not to see one in LoU. Other than that LoU has a really strong multiplayer component that'll likely keep me busy for quite some time.
Re: Multiplayer first impressions.
Jun 18, 2013
I like that its not a run and gun shooter. You actually have to use skill to get downs. Also small teams keeps thing less hectic and more dramatic shoot outs since every person can turn the tide. There are enough ways to flank in the environements with nice spots hold up or move forward and cover. Environments are detailed. Lower ammo count makesevery shot count. Wish there were more modes and maps. Its fun owning noobs who don t understand the mechanics of the game yet.
Hekseville Citizen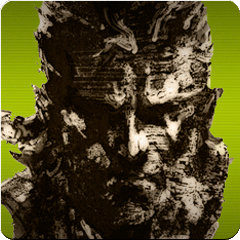 Registered: 07/30/2012
Offline
260 posts
Re: Multiplayer first impressions.
Jun 18, 2013
---

The_Gamer013 wrote:
I love the multiplayer as well, I don't mind the lack of customization, I actually like being someone random every time I play, but I can see why people would want more.


---
If they did add a way to pick your gender/race and what not, it may be best to have a option for "Random" to keep it as it is for those that like it. Would be a neat little compromise between both camps that.
----------------------------------------------------------------------------------------------------------