Reply
Topic Options
Mark Topic as New

Mark Topic as Read

Float this Topic for Current User

Bookmark

Subscribe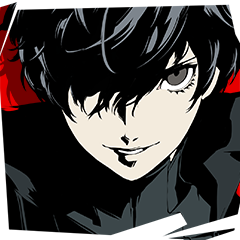 Offline
Re: Military Sniper request...
---

Asimb0mb wrote:


Yeah, I'd like to know that too, Splatteregg. If it is a one shot down on an unarmored guy, there's no need to buff the sniper. Helmet and body armor are two seperate pieces of armor. One bullet of a sniper to the helmet should only destroy the helmet, not kill the player wearing the helmet. Otherwise, it would make armor nearly useless.

---
To every part of the body that is not the head, the Military Sniper is a 2 shot kill. If you get a headshot if they do not have a Helmet on via armor, they will instantly be executed with no chance of being revived.
If you have armor on, I believe that the Military Sniper will take off the armor in 1 shot, but I don't know anything about overkill damage.
I personally think that it should be an instant down through a helmet, but not an execution. The ammo is extremely expensive and you only get 4 bullets per purchase. You'll be racking up the price extremely high if you keep buying ammo for it and armor practically nulling your shot is annoying.
I'm sure I'll get flak for this, but spending your parts on this weapon shouldn't have it be majorly affected by armor. Have body shots with the Military Sniper be a 3 hit kill, but I think that a good headshot through a helmet should down them. Just my opinion.
Highlighted
Re: Military Sniper request...
The only time I've gone against someone with the Military Sniper, I lost my helmet and got downed with one hit while at full health and wearing armour. I just assumed that was normal. If not, it probably should be.
----V^^^V----
I want my meals to think for myself