Reply
Topic Options
Mark Topic as New

Mark Topic as Read

Float this Topic for Current User

Bookmark

Subscribe
Highlighted
Re: Make DOWNS your kills, not EXECUTIONS
Listen ur all forgoing supply raid is a DEATMATCH gametype and having to work for a down only to get it stolen pisses people off and since kdr is a part of the game people will care about it more than winning because winning isn't even tracked u fools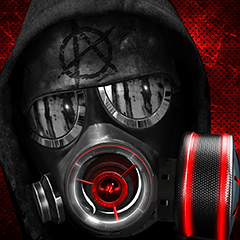 Offline
Re: Make DOWNS your kills, not EXECUTIONS
---

sanddude20 wrote:


---

HoodlumX wrote:


---

Bgartz29 wrote:


---

HoodlumX wrote:


---

scootgar wrote:
There is nothing wrong with the system as is.

Downs, assists, exes, all are just fine. I'm currently playing a style where, from a support position, I put people down. Whoever executed them, who cares? Just looking to won the damned game...

---

What's the point of winning though? There is no win/loss stat tracker, and you get no bonus xp for winning and you nothing happens if you lose. Winning is rather pointless in this game. All that matters is if you meet the required parts per match.

---

Are you f'ing kidding me? What's the point in winning? I never want you on my team in this game. Continue to worry only about yourself and stats and not about helping the team win. No point in arguing with you anymore since you obviously have a different mind set than me in this game.

---

Are you mentally challenged? Are you? I said there is no point in winning because there is no reward. I win all the time and I'm a team player. Shut your stupid mouth and don't address me again. I can only handle so much stupidity before I get annoyed.

Winning is everything in competitive gaming, and believe me, I do it better than about anyone. I just want a reward for doing so. Maybe some bonus XP.

---

you do get bonus XP, if you count parts as XP I guess... but even then you unlock everything rather quickly... sorry you don't get a cookie everytime you win.

---
Hey now... that cookie idea is actually a good idea.
Re: Make DOWNS your kills, not EXECUTIONS
Personally, I don't care about Kill/Death Ratio. I care about at least taking one of them out before I die. I hate when I die and I leave the team to go up against four.
I pretty much make sure one of them dies every single time now.
I also do not care if my team takes my executions, as long as I'm alive at the end of Survivor I'll be happy.
忍びの者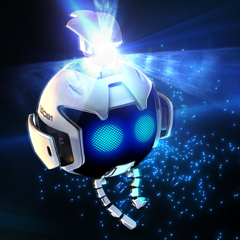 Offline
Re: Make DOWNS your kills, not EXECUTIONS
Nd pretty much copied many aspects of this game from battlefield ( if you don't play BF3) then don't argue this.
The one thing they missed is DICE has it right, when you down some one you get the kill, but if they get revived they don't get the death.
Pretty much makes everyone happy.
Exe's should just be for extra points.
I want to be the reason you're looking down at your phone laughing as you walk into a pole.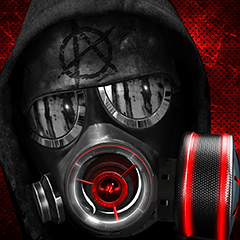 Offline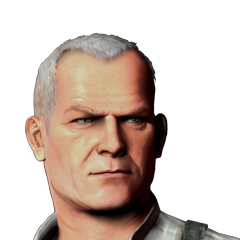 Offline
Re: Make DOWNS your kills, not EXECUTIONS
Oh no, my executions have been stolen! *cue the Drake KDR picture from the UC3 forums*
Dude, you want to know why I rush to get executions? Parts. Screw kills. I do no matter what to get parts.
Hardcore Mode and Raffica enthusiast; former CEO of Obey Manufacturing, Los Santos, SA; Second Wave Agent specializing in medical training and CERA-JTF EMT
Re: Make DOWNS your kills, not EXECUTIONS
---

HoodlumX wrote:


Does anyone else find it insane that Executions are what count towards your kills in this game, and not the initial Down? Everytime you take down an enemy and a teammate takes the execution, they are getting the kill, not you. Who came up with this idea? I get it, you have to finish off the guy in order to get the kill. What this does though is makes the initial down pointless to whoever does it, because the execution is what matters. What sucks is most teammates will jack your execution before you even get a chance to finish the guy off. Why isn't the DOWN counted as your kill, seeing as you are the one who took down the enemy? I just find it ridiculous honestly. What's the point of even having DOWN as a statistic on the gameboard, if it has no meaning?

Who else thinks they should change this?

EDIT: This is what I've been trying to say for the past 6 pages - Downs only count once the enemy has been taken out entirely. Even if a teammate finishes them off with an execution, you get the kill for it since you're the one who downed him. The teammate just gets XP for the down.

Maybe now you guys can understand. There is some bone-headed people on this forum. I feel like I'm trying to talk to apes.

---
Downs aren't kills, and they shouldn't be counted as kills because the player can still move around and get revived. Sounds like you're just crying because you're KDR isn't looking good.
EyeCue86 is a symbol of free speech. Any attempt to censor EyeCue86 is an act of evil.
"It's that time of the month again, Joel"
-Ellie, The Last of Us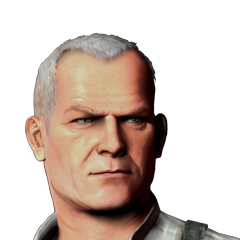 Offline
Re: Make DOWNS your kills, not EXECUTIONS
It's like declaring people who beg for mercy in the SP dead because they're not shooting at you anymore.
They still got a chance to shoot you.
Hardcore Mode and Raffica enthusiast; former CEO of Obey Manufacturing, Los Santos, SA; Second Wave Agent specializing in medical training and CERA-JTF EMT