Reply
Topic Options
Mark Topic as New

Mark Topic as Read

Float this Topic for Current User

Bookmark

Subscribe
Highlighted
Improvements/Add-ons Of Multiplayer
[ Edited ]
13 replies 525 views Edited Jun 20, 2013
Ok, I am going to list a few improvements/add-ons that ND should make to the game. This will be for DLC and just overall updates that they should make.
-Modes- There is not enough modes and it's getting a little stale and I think ND should work on releasing some more in the next patch.
-Hardcore mode- This will be a mode for both Supply Raid and Survivors. Hardcore mode will have no litsen mode and no ammo to start out with. In this mode you actually find you're ammo like you would in the SP in random spots it will be laying there *Like the medkits*. The supply boxes will still be there to get items but ammo won't be found there unless it's a random loot. Also the store will be disabled and you cannot buy upgrades or armor.
-6v6 mode- called mission- This mode will be a 6v6 mode and it will be objective based. One team has to repair/do a random thing and another team has to defend. It's 5 mins each round and it alternates back and fourth of defending and attacking teams. The defending team has 10 lives and the attacking team doing the objectives has unlimited lives. The maps will have to be somewhat altered for this level.
-Infected mode- This mode will have clickers and runners all over the map but it will still be human 4v4 warfare. Bottles and Bricks will make an appearance in this mode but you can't auto aim throw them at players. The objective is the same take out the apposing team but infected may be you're worst nightmare. Being extra stealthy and luring clickers and runners towards the enemies will be key. Gunshots and everything else will attract them.
-Infection- 7v1 human vs human infected. It starts out with 7 humans vs one randomly chosen human infected. Humans goal is to survive the time limit and human infected goal is to kill or infect the players. When human players die they turn into infected until all humans become infected. There is a 30 percent chance you can get the infection as a human player while being hit by an infected human. You will see the signs of turning into one as it will let you know on the top of the screen. You can use this to get close to human players and when you turn catch them off guard and kill them.
Someone also suggest a 4v4 human vs infected with each round they switch sides.
-MAPS- Maps are okay but I think there should be more specially with the new modes
-Sewer- Think this is a pretty obvious pick here. Sewer will feature tunnels and the first multiplayer swimming. Players can now swim in certain parts of the map and even dive underwater. You can't shoot underwater but you can dive underneath to get away but beware holding you're breathe will be hard and players can shoot in the water and hit you.
-Forest- Pretty much what it says. Just a forest with a cave, cliffs, trees and etc. River in the middle of the map with a couple abandoned cabins.
-Theme park- This most likely would come in a DLC but I think a theme park map would be swell.
-Highway and rooftops- Pretty much what it says
-OTHER-
-Tripwire-I know we did not actually use tripwire but the enemies and bill did. It would be a nice add maybe in a DLC. It can only be put on a wall if their is a wall not to far away from it.

-Clan support/guild support *Not related to the clan in the game*- They should make it to where you can create you're clan in the actual game. You can have up to 50 members and have you're clan tag. There will be a clan battle mode to. You can party up with you're clan members and battle other clans. The clans wins and loses are tracked on the leaderboard as well as some other stats. Also clan tournaments and etc could be hosted by NaughtyDog.
-Improvements-
-STATS- The stat tracking system and leaderboard is weak. Stats that need to be added to the leaderboard or tracked are these.
*Revives
*Healing others - this will be tracked by how much % you healed people and it just adds to you're stats if you healed them 20% and etc
*Craft items given
*Wins and loses as well as a W/L ratio
*Later on I would love a detailed stat tracking of every weapon and item I used to kill players
These stats need to be tracked because they want people to be support and etc but they don't give them any benefits to do so. People who just like to kill are rewarded stats and benefits where support players are not. Also support players should be rewarded more parts for their clan for doing those thing's.

-Customization- Way more customization. I think there needs to be torso and pant customization. Even the armor you buy at the store should be customizable.
-Faction vs faction purpose- Make the choice from fireflies from hunters actually meaninful. Maybe certain events come up and whatever faction gets the most wins will get a free cool never seen before booster or extra ammo for a week when they start a game.
-More weapon upgrades in the gear up screen- I think weapons should have more upgradeable content then just "level 2 weapon when shooting don't show up on the radar"
-Take the medkits out laying around- That's right take the medkits out laying around. I have yet to even craft a dam medkit because they are laying around everywhere. It would give the support players more meaning to. First aid perk can now be useful because the lack of medkits and it would also cause players to craft medkits. If people are skeptical about removing the medkits at least remove the majority laying around. Only leave 1-2 medkits laying around not 4-5
-Parts for winning a game. Right now winning games pretty much has no value or anything which is ashame.
-Stop the kill stealing. Doing all the work for a down then you're teammates rather run up and execute them. The worse scenario is you do all the work for a down and you also get down and instead of reviving you they go and execute the enemy and die and leave you to die as well. They need to make it where when you down somone and even though you're teamate excutes him you get the kill.
That's it for now guys please list you're improvements and add-ons you would like and also tell me what you think about mine.
Re: Improvements/Add-ons Of Multiplayer
[ Edited ]
Jun 18, 2013
I love the idea of an infected mode. Pretty much Supply Raid but with some runners/clickers thrown in. Gunshots attracting the infected would also have a whole new dynamic on the multiplayer. And yes, having bricks and bottles is a great idea. I can easily picture picking up a brick and throwing it toward an enemy I see, but am unable to reach only to have a clicker right next to him charge at him. Either the clicker kills him, or I kill him while he's distracted. No matter what, I'll likely win. However, I think having only a few infected roaming the map, as well as a few bricks/bottles would be best. Having infected absolutely everywhere would be chaos.
Re: Improvements/Add-ons Of Multiplayer
Jun 18, 2013
Maybe not "everywhere" but a large ammount. Kill them and they won't respawn either. A large enough ammount to make you not wanting to go run and gun and keep you on check.
TensaZangetsU_0
Lombax Warrior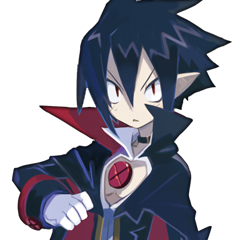 Registered: 08/13/2010
Offline
258 posts
Re: Improvements/Add-ons Of Multiplayer
Jun 18, 2013
I want a mode like 4 players vs 4 infected players. The 4 players have guns (upgrade 1 already) to kill the infected but infected players can run faster than not infected players. Also, infected player only needs 1 melee strike to kill you like how clickers in single player mode does. If all the players became infected, then the first 4 players who were infected wins. If all the players killed the infected players, then they win. Something like that.
Hekseville Citizen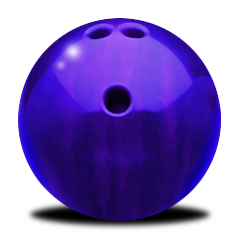 Registered: 10/20/2009
Offline
302 posts
Ketsueki_Wolf
I Only Post Everything
Registered: 02/02/2010
Offline
970 posts
Re: Improvements/Add-ons Of Multiplayer
Jun 18, 2013
Well i posted a big list of ideas the other day and didnt get a single reply so i might aswell jsut post them here seing how people are actually posting on your thread.
Clan Overhaul. I kinda like the clan system but its lacking. for starters we should be able to hold on to surplus of supplies instead of always recruiting to survivors that way if you ever under collect supplies one day it wont automatically cause people to go hungry and sick. Also it shouldnt just use the names of facebook friends but also PSN friends list. You know the assaasin training and recruiting that was introduced into brotherhod? something like that added to the last of us clans. Train your survivors and send them on missions to gather supplies. How about an actaul base you can go to? Probably not gonna happen, but being able to walk around your base and check out your survivors working to fix up the place would be nice.
Basic Character custimization such as Gender, Race, and Voice. This is the most basic of character customization and it's not in the last of us. Why? There's no reason for this.
Backpacks and Clothing custimization. Even if its just select preset skins it would still be better than nothing but clothing and backpack custimization would be great. Different backpacks and colors.
Supplies Carry over if you don't die after a round in survivors. As it is now, when you complete a round, even when surviving you lose all suppplies. I think it should carry over between rounds if you survive. It carrys over when you DIE in supply raid but not when you SURVIVE in survivors...
More masks. We have a bunch of hats but masks are much more sparse.
More hat variety, seriously theres so many that are so similar
Open maps/mode: We should have a mode/maps with big open areas where we start with little-nothing(Example: Spawn with a handgun and 1 clip. Other supplies are obtained through crafting and scavaging.
Co-op: So this will probably happen and naughty dog SHOULD make a good co-op mode, but some co-op modes i would like, is endless survival, missions, uncharteds hunter mode plus infected but instead of an idol it would be food and or medicine.