Reply
Topic Options
Mark Topic as New

Mark Topic as Read

Float this Topic for Current User

Bookmark

Subscribe
Re: Did they seriously just nerf brawler?
So let me get this straight. You tools are saying that people that like modded stick should learn how to aim?
We all have different tactics. Obviously if you're a really good shooter, I'm not gonna try and outshoot you. I'm gonna shiv you, blow you up, molotov you, or stab your neck with a modded stick.
There has to be different tactics in a survival game. If you want an all shooter, go play call of duty. This game is catering more and more to fps losers that come into the multiplayer and get mad because they can't spam bullets at everyone.
Re: Did they seriously just nerf brawler?
I like one Nerf and you conclude I'll be happy with more? Try logic.
The ee2, Sar Nerfs haven't ruined the Game thus far.
| | |
| --- | --- |
| [ 39 ] | Every time a mine downs someone an Angel gets its wings. |
devonjames-25_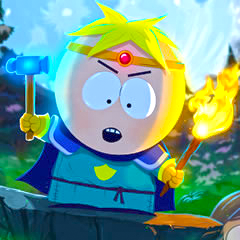 Offline
Re: Did they seriously just nerf brawler?
---

INCANGENERAL wrote:


A crap player I concur. Adapt, adapt and complain less.

---
I think its clear that ND can't help themselves when trying to please everyone. I'm about to switch on to the dark side so I can complain and get my dream fulfilled; Throwable shivs with katanas and new designs so we all look like this
Re: Did they seriously just nerf brawler?
I don't see how brawler was nerfed exactly. People started using brawler moreso for the extra mod rather than the extra health since it is tons more useful, combine that with the people who nurse a 2x4 an entire match and it gets crazy how many times you get melee downed by the same guy.
Brawler 2 was unchanged, it still heals and gives an extra hit.
Brawler 1 was adjusted to fit it's cost.
I personally didn't expect this 'nerf' exactly but I'm fine with it as it doesn't affect the game to majorly, and being adjusted with the ridiculous welfare may make 2x4s more rare to see as oppose to0 half the players having one 24/7
Hello everyone! I'm Scott Lowe, the newest addition to the community team at Naughty Dog. As a longtime fan of the studio, it's an absolute dream come true to work alongside the developers here and immerse myself in our amazing player community. It's week two for me, so I've got a ton left to learn and get up to speed on. Nonetheless, I plan on posting on the forums as much as possible. You can also hit me up on Twitter, @ScottLowe, whether it's to talk about games, the studio, or exchange GIFs. Beware, my GIF game is strong. -ND-ScottLowe
Re: Did they seriously just nerf brawler?
Honestly, this multiplayer is still my favorite. I've been playing the MP since the beginning. When the game first came out, you either adapted, or you died. And that gave it a real "survival of the fittest" feel. Now every time people learn to use perks and tactics together, people cry and they get nerfed. It's really not survival of the fittest anymore. It's survival of the weakest.
It's really undeniable that ND is favoring cry babies that only use guns as a means of survival. And that's sad.
Re: Did they seriously just nerf brawler?
**bleep** square mashers need melee to be effective. Guess what, you can still mash square with Brawler 2. It's only 1 more point.
So nerfing the sar is good. I've heard calls for the bow, revolver, and shotgun to be nerfed. These are all aimed weapons. So it's ok to nerf an aimed weapon but not your square mashing tactic? I'm sorry it's your "tactic" ( what the **bleep** are you, 3?) but people's tactic of aiming with the SAR was nerfed so what makes your brilliant "tactic" unworthy of a nerf?
Get some **bleep** skill you scrubs.
Re: Did they seriously just nerf brawler?
Or go play COD or BF if you want to use only guns. This is a survival game. Not an infinite amo reaction time game. Lol go eat a **bleep**