Reply
Topic Options
Mark Topic as New

Mark Topic as Read

Float this Topic for Current User

Bookmark

Subscribe
Highlighted
Basic Multiplayer Tips - Essentials for the New Player
[ Edited ]
7 replies 1283 views Edited Sep 1, 2013
Here are some very basic tips for new players. These are the basic things I wish I'd known, going in. The best thing to consider, if you have played the Single Player mode, is that anything you can do there, you can do in Multiplayer, albeit usually slightly tweaked, or with less frequency.
Rather than turn this into a comprehensive strategy guide, we're just looking to provide basic info. I'm sure some of this is inaccurate. Please post corrections, and any good basic tips. Anything you think a stone n00b should know.
What Game Modes Are There?
The Last of Us Multiplayer is split into three modes.
Supply Raid gives your team 20 respawns. Players who are killed respawn a total of 20 times per team. When the 20 spawns run out, players who die are dead forever. This is similar to the Team Deathmatch in Uncharted.
Survivors is more akin to Uncharted's Elimination mode. Each "round" every player has only one life. Die and you're out until the next round. The first team to win 4 rounds wins the match.
Interrogation is an objective mode where special executions and shiv kills become means of locating an enemy strongbox, which you must then open to win.
What are Parts and Supplies?
In both games you can collect "Supplies" to keep your "Clan" growing and healthy. Supplies are generated from the "Parts" collected in game. There are many ways to collect parts, all of them pretty much help you as an individual or the team or both.
Parts come in two types: components of items which can be crafted, and upgrades which can be spent to purchase extra weapons, upgrade starting weapons, or buy armour. Parts are generally found in boxes, marked on the minimap with a circle. Those boxes are emptied when you use them, but after a while they refill, and you can return for more parts.
Supplies can be generated by activities, also.
All of the following can be done to generate Supplies: Down an enemy; Mark an enemy; Execute an enemy; Heal a team mate; Revive a team mate; Craft items from parts.

At the end of a match your "Supplies" are totaled based on how many parts you collected, and how many additional supplies you picked up. You do not have to "Save" supplies for your score by not using supplies and parts. Whether used in game or not, they contribute to your end of match total.
What do "Down" and "Execute" mean?
There is a difference between a "Down" and an "Execution" or "Kill." If you take enough damage in combat you go "Down." You will be able to crawl, slowly, while a timer in the HUD circles around. When the timer runs out, you "Die" or are "Executed."

While you are Down team mates can "Revive" you, i.e.. put you back in the action, although with low health. Also, while you are down, enemies can shoot you to Execute or Kill you. So, yes, you could be downed a number of times in a game, but never die, if team mates keep reviving you.

Points (Supplies) are given every time you Down someone, and every time you Execute someone. You get the same supplies if you finish someone off shooting them, or if their timer runs out and they die.

However, if you are next to an enemy you can use the Triangle button to perform a "Special Execution," often a brutal finishing move, which provides additional Supplies. However, during the animation you are vulnerable to enemy fire and attacks.
Healing and Reviving
You can Heal team mates if you have the First Aid skill. All you do is face a team mate, and press the X button. You can tell who needs healing as their player name will have a small cross next to it, with a green, yellow or red colour, indicating the relative status of their health. Stay close enough to someone with X pressed and the screen will say you are "Bandaging" someone, and every coupe of seconds you will receive Supplies. And they will heal.

If you are next to a team mate who has been Downed, you can revive them by pressing the Triangle button. The HUD will show the progress, and when finished, they will be able to move and fight normally, but with less health. You are vulnerable to enemy fire during this time, however, so be careful! If you stop reviving to protect yourself, the revival stops, so you often have to choose... remember, if the player dies, you lose one of your team's respawns.
Crafting from Parts

You can Craft items from parts you pick up. Press the Select button to bring up a Menu. Items you can craft are highlighted. Move to them and press X. Wait a second while a white line moves left to right over the item image, and the item goes into inventory. It is also the default item once you leave the Craft screen.

Items you already have have a number next to them. You can hold up to Three of one item. With the Crafter skill, at level 2 or 3, each 3 items you make creates a "Gift" which can be given to nearby teammates. It can range from a Health Pack to a Molotov to a Smoke Bomb.
The Minimap
The Multiplayer has a minimap. Team mates are on it, in yellow arrows. Supply/Part boxes are, too, as small circles.
Enemies only show up when they do things like Sprint or Fire their weapon. Supplies, generated when executing people, also show up as tiny blue dots.
What is Marking?
You can score more Supplies by "Marking" enemies. If you have them in your sights, you can press down on the R3 (right thumbstick) and this Marks them. This makes them visible to your friends as a red arrow pointing down at them. So, even if you can't kill someone (maybe they're far away, or moving fast) you can help the team and score Supplies at the same time, by marking.
There are skills that contribute to seeing/being seen. Covert Ops allows you to avoid being seen on "Listen Mode."
Strategist allows you to mark someone longer, or to see enemies close to you on the minimap even if not marked or firing.
You can also "see" people by pressing the R2 button. You crouch and enter "Listen Mode." Enemies who are moving nearby, even those on the other side of objects/walls, can be seen in silhouette, just like in the Single Player. Listen Mode is short lived, though, and has a long recharge time. Again, skills extend this or render you immune to others' use of it.
Loadouts
There are four preset loadouts. Assault, Sniper, Support and Stealth. These are pre-made and can't be altered, and involve the use of varied weapons and skills. At the beginning, they can be the only way you have access to some weapons, like the Bow or the Military Sniper, which are unlocked later on.
As you proceed, gathering supplies, building your clan, surviving a number of "weeks," you will unlock weapons, survival skills and points to spend on your loadouts.
Survival skills can also be upgraded by more unlocks. For example, the First Aid skill, when improved, increases the rate at which you heal team mates. Reviver increases the amount of parts/supplies you get when reviving and does it faster.
The Metagame - What's all this nonsense on the main screen?
The Metagame over this is the building of your "Clan." As you accumulate Supplies, your clan grows. The more in your clan, the more Supplies you need to keep them. And... the more unlock s you get, as well as the more single use "Boosters." From time to time you will be given a mission, where you must perform tasks to either help grow your clan, or, even reduce the level of a catastrophe which will reduce the clan numbers!!!
| | |
| --- | --- |
| [ 39 ] | Every time a mine downs someone an Angel gets its wings. |
Uncharted Territory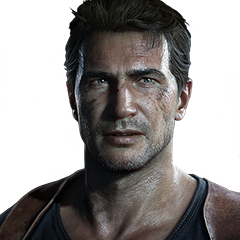 Registered: 01/07/2012
Offline
1351 posts
Re: Basic Multiplayer Tips - Essentials for the New Player
Jun 20, 2013
Reserved Post in the event of more space needed at top, and to add contributions.
| | |
| --- | --- |
| [ 39 ] | Every time a mine downs someone an Angel gets its wings. |
Re: Basic Multiplayer Tips - Essentials for the New Player
Jun 20, 2013
Hey dude, good job on doing that. Maybe you could break it down into sections with big headings so it's easier to digest?
Re: Basic Multiplayer Tips - Essentials for the New Player
Jun 20, 2013
---

calcunnon wrote:


Hey dude, good job on doing that. Maybe you could break it down into sections with big headings so it's easier to digest?

---
Doneski.
| | |
| --- | --- |
| [ 39 ] | Every time a mine downs someone an Angel gets its wings. |
I Only Post Everything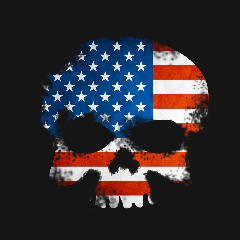 Registered: 12/09/2008
Offline
1225 posts
Re: Basic Multiplayer Tips - Essentials for the New Player
Jun 20, 2013
"Hey dude, good job on doing that. Maybe you could break it down into sections with big headings so it's easier to digest?"
Couldn't agree more. Nicely done, OP!
Uncharted Territory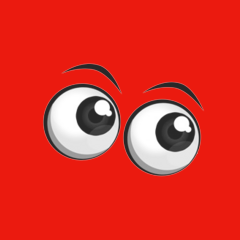 Registered: 08/12/2012
Offline
1411 posts