Reply
Topic Options
Mark Topic as New

Mark Topic as Read

Float this Topic for Current User

Bookmark

Subscribe
Highlighted
59 replies 532 views Edited Sep 4, 2013
Hey, I just had to get this off my chest because it is really ruining the morale of the people like me:
It seems for the last month or so the forum community for TLOU has been degrading and corrupting to that of a CoD forum; the majority of people don't even seem to be playing the game enough to appreciate the things ND have done right, but rather hop on here after one lousy game and complain their head off here for weeks afterwards. Yes the multiplayer has it's flaws and it's grievances, however, you shouldn't continuously ridicule and bash Naughty Dog down to the dirt on the forums because you are too ignorant to express your concerns in a constructive and respectful manner.
To start: Weapons - "nerfing", "buffing", Molotov/smoke bomb whining, etc...
Ok, you don't believe all the weapons/items in the game are quite wrinkled out to a fair playing field; I can't argue with you there. Why not just support someone else's suggestion already brought forth that suites your views rather than making a more than less rage thread about how you hate so-and-so weapon soo much - we get it. I'm sure ND does too after the almost limitless amount of threads on the subject, so please, if you aren't going to contribute anything new why add to the hostile atmosphere?
Patch 1.03/Interrogation Mode
Oh boy... This one really annoys me. ND release a free gamemode along with addressing a few gameplay issues/tweaks. Why the heck this aggravates you people is beyond me. Some say "it's because it ends in a tie too often...", to you I somewhat agree, but you should reinvent your strategy. With the method I've been working my matches only result in a tie 10-20% of the time as if you are stealthy enough it isn't that difficult to crouch past an entire team and unlock 1-2 thirds of the lockbox at a time before being killed/abandoning it only to come back to finish it off later. Other peoples' reason for bashing it is because they feel they were "entitled to the new mode" anyway as the multiplayer only came with two modes and people shouldn't be grateful to ND because of this. Whoa, these people are real prestigious snobs... For one, the multiplayer in this game was only supposed to be a little addition; the cherry on top per-say. The game was advertised and praised for its single-player and this is generally what most people bought the game for so you should be rejoicing that ND added in quite the unique and visually delicious multiplayer (even if it never came with much selection) as it would have sold about the same amount even if the MP wasn't included and all of you wouldn't have much to complain about (this is true, contrary to some lame arguments I've read over the months). I personally believe Interrogation was one of the most brave and unique game modes ever introduced into a multiplayer and the only way I can think to better it significantly is to allow a "sudden death" period after time runs out rather than ending straight in a tie.
I don't post on these forums much as I don't feel whatever achievement these frequent forumers do that comes with their inevitable tasteless posts they leave on almost every thread started. However, I do read these forums quite frequently and could not hold in my disgust for this forum community any longer. Now don't get me wrong, there are a fair number of decent people on here that post positive criticism/praise/appreciation and you people are a treat to come across, but I'm afraid your less-gracious colleagues far outgrow you. Now, you marauders should spend less time on here bashing ND's latest masterpiece and use that time to play a few more matches and appreciate what they have done right; atleast for the sake of removing ignorism.
Tl;dr
Well I personally despise people that opt out for the "Tl;dr" excuse yet still find time to leave an ignorant comment, however, I thought this old saying would fit quite well here:
"Beggars can't be choosers."

Thanks for your time.
TheLastLiquid
Hekseville Citizen

Registered: 07/16/2013
Offline
329 posts
Sep 4, 2013
Some people don't appreciate something different. They want a horde mode, they want to Nerf weapon's, they won't no welfare system, they complain about lag when it's probably the horrible internet speed of the other people your playing with.
Just goes on all day everyday. I do read the complaints to see if someone would come up with something new to complain about though, that's entertaining. Almost 3 months old and people expect the greatest multiplayer game of all time, they want everything perfect. They are all right and the people who work hard to make this game happen are all wrong.
Sep 4, 2013
Ugh, couldn't agree more! I don't know why people want stuff every other game has been doing for the past half decade! I even recently saw a topic complaining about people using STEALTH! I almost cried. I've been loving the multiplayer - especially now with this awesome new mode - and I'm sure ND will fix the little things that need to be fixed in time. Just a disgraceful group of incredibly unloyal people active in this forum and it's a shame.
Welcoming Committee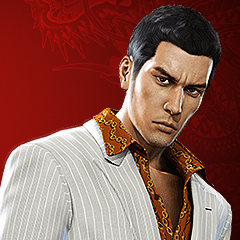 Registered: 06/14/2009
Offline
14566 posts
Re: Appreciation. What?
[ Edited ]
Sep 4, 2013
Um..
I did read. and people have a right to complain, But I'm happy they gave us a new mode, it needs some changes though.
I'm not going to suck it up because they gave us a mode and say nothing if there is something wrong with it.
No I don't want any weapons nerfed or buffed. I actually think they are as balanced as they can be.
Sep 4, 2013
Well, this forum has been degrading since it's heyday as an ND forum for Uncharted 2.
People have become almost caricatures of themselves.
But the idea that people should support other threads is well taken. It'll never happen, but it's well taken and appreciated.
People want their rage thread kudoed, want their tantrum recognised. Fine. Expect to get your lazy, redundent thread pointed out.
| | |
| --- | --- |
| [ 39 ] | Every time a mine downs someone an Angel gets its wings. |
Sep 4, 2013
No person has a right to complain about this, only a right to constructively criticize. In my opinion, any complaining or bashing is useless information and should be deleted unless presented in a mature manner. There is nothing to suck up? Feel free to represent what you feel is wrong with the mode in a non-ignorant manner (I'm not accusing you of ever doing otherwise; just in general). If you recall I never said say nothing. Yeah the weapons are mostly balanced, I just want some minor tweaks on the weapons to even the scales slightly more, something like a reduction from pain wobble produced from being hit by the SAR I think might work out quite well.
Sep 4, 2013
Well put Scootgar! Ah I remember those days back on U2, I think my first post on this account was to do with it actually haha. For a lack of a better synonym; many of the whiners on this forum are simply acting like spoiled brats.
Sep 4, 2013
It would be much better if people voiced their concerns for the game instead of just coming on here, and complaining about them (of course venting doesn't count as long as its not straight bashing the game or developers) if you're in highschool then leave your drama their, if not and you're an adult then do some problem solving instead of reverting back to your failed teens.
I Only Post Everything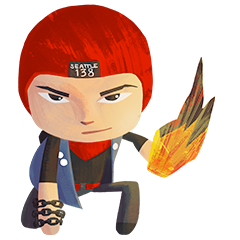 Registered: 08/13/2013
Offline
918 posts