Reply
Topic Options
Mark Topic as New

Mark Topic as Read

Float this Topic for Current User

Bookmark

Subscribe
Highlighted
A new player's lament and progress...
23 replies 2913 views Edited Jul 23, 2013
Hello, all. I have been playing the MP element of this game for a bit now and wanted to chime in on some things. I am only on week 9, day 4, so if you are the type of vet who cannot fathom advice from a noob or don't want to give noobs any advice on how to get better, this thread is specifically not for you.
I wanted to write a little something for two reasons:
1. To give the newest players a bit of hope by listing the mistakes I have learned to avoid
2. Perhaps glean a few tidbits of good advice from the veterans of the community.
I have played a number of MP games now and TLOU has, by far, the steepest learning curve of any I have played. After my first week, I was sitting at a kdr of .18. Seriously, a .18!! After week 2, I had drastically improved...to a .30, lol. I was seriously thinking this game just was not for me. Still, I so wanted to get better, as the environment of TLOU can't be beat.
I am not trying to toot my own horn, as I am no pro player in any game, but I have become used to at least having positive kdrs in the games I play. I just could not grok what I was doing wrong. Around week 4, I realized that I was starting to finally do good things. I am now at a whopping .70 and hopefully, I will watch that number rise as I go along.
So if you are in your first couple weeks and just getting pwned, chin up. Perservere and there is a promised land...I promise.
This game was made to reward those who stick it out: Many important unlocks and even the number of loadout points are skewed in favor of the vet, exasperating an already difficult situation. There are many general MP rules that hold true for any MP game--this thread is more geared toward advice that is specific to TLOU. Here are some bits I have picked up to improve my game and enjoyment of this wonderful MP:
1. Obvious, really, but this is not the other MPs you have played. It isn't CoD, Crysis 3, Uncharted 3...any of them. Playing as you do in those games will get you nowhere in TLOU (at least not initially...I've run into some pretty good high-level rushers). As a noob, it is nearly impossible to clear out the opposition by solo rushing their position. Get that rusher's mentality out of your head, at least for now. Stay with your team, even if playing with randoms. Strength is with numbers in TLOU.
2. Turn your mic on and don't just mute everyone, willy-nilly. Sure, if someone wants to subject you to the sounds of the children torturing his/her dog, then by all means, mute the fool. However, even a little bit of verbal communication can go a long way. Tell each other when you are going into listen mode and inform your mates of what you 'heard'. Let people know when you are hurt or when you get downed, shout out the number of opponents and their position (this is obviously good to do anytime).
3. Pay attention to the prompts, both text and audibles. If you are getting healed, don't run away until you are full. Also, there will be audio prompts, letting you know when an enemy is in the area, downed or executed. Similarly, the audio will let you know when a team member is busy crafting and when they are done. So...pay attention!
4. Don't just "jam on" the weapons. Most have very realistic recoil and kickback, so spamming the trigger will net a ton of misses. Take care to actually aim and you will fare better.
5. Craft. Craft craft caft...and craft some more. A bunch of the most powerful stuff is crafted: Upgraded melee weapon, molotovs, nail bombs and smoke bombs each bring another level of tactical options.
6. Buy armor. Seriously, buy it. Nuff said.
7. Be aware of the "noise" you are making. Not only does it have audible giveaways, but you will also show up on the radar if you just run around a lot.
8. As exciting as it is to get a down, be hesitant to go for the special execution...there is the strategy of waiting to see if any of that guy's team will come to help him. If you wait in the lurch, you might pick up some more downs. If you rush in for the execution, those same people will no doubt down you. Unless you are sure of your surroundings, it can be more prudent to let the enemy bleed out. A quick side note, here...it can be beneficial to let a team mate get the execution from your down, as you will both get some parts, thus both be able to buy stuff faster, in match.
9. There are other ways to help other than slaying and this is especially true in TLOU. Aside from communication, you can revive mates and once you get a little further along, you can heal them and give out crafted 'gifts'. All of these actions will greatly improve your chances of winning and improving.
10.Revive downed team mates over getting executions. Almost everytime I have been presented with this choice, the right answer was to revive. The executions are much easier to get when you have friends with you.
11. Lastly, patience is key. I have very little patience, despite being an adult, college grad. TLOU has taught me more patience in the last week than I've learned since my army days (and that was a loooong time ago, lol). Patience will keep you from rushing too much, it will keep you with your team, it will help you remember to craft...patience has never been more rewarded in an MP, imo.
Ok, that's all I have, for now. I apologize to the vets or anyone who found this info to be obvious or redundant. I just know I had a pretty awful time at first (still enjoyed the hell out of it, though) and contemplated giving up because I thought I just didn't get it. Once you get past the learning curve, however, there is light at the end of the tunnel. I am now enjoying this MP more than any other MP I have ever played...and I still kinda (that's right, 'kinda') suck!
Kudos to Naughty Dog for not just 'tacking on' some mundane MP on their already fantastic SP game. I hope this community and game thrive for a long time and would like to play for many, many weeks. Now, bring on some new maps!!!
Treasure Hunter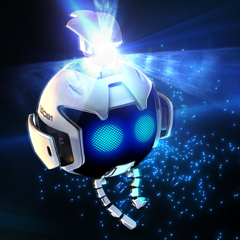 Registered: 01/28/2011
Offline
3831 posts
Re: A new player's lament and progress...
[ Edited ]
Jul 24, 2013
Good input.

Dont feel like a noob, the last time i checked this title was new to everyone.

Just because some is new here doesnt mean its the first time they have picked up a controller.
There are many great players from all types of games that may find there way here.
Im sure this game may bring some new blood to Nd's corner and show them that they to can make good multiplayers.
I want to be the reason you're looking down at your phone laughing as you walk into a pole.
Re: A new player's lament and progress...
Jul 23, 2013
Great post! At first I almost didn't read it due to length but I went on and appreciate you taking the time to post what you did. I like where you head is at my friend! Speaking of friends... add me on PSN if you so desire. I like your style
Re: A new player's lament and progress...
Jul 23, 2013
Being new to this MP even though the game has only been released for only a month or so can be really frustrating. When you're fighting against a team that have all the unlockables the game looks really imbalanced.
Advice about staying with your teammates and doing the little things like marking, reviving, crafting is more/less your best bet to get parts and unlock stuff.
And the winner is!...
Re: A new player's lament and progress...
Jul 23, 2013
Thanks, fellows...and sorry for the wall of text. What can I say? I have a lot to say cuz this game is deep.
Also, GOW71--thanks you for the offer. I will def hit you up when I get home from work. I only have a few dedicated friends on TLOU and it would be great to meet a few more, especially those who are into it enough to come to the forums.
Re: A new player's lament and progress...
Jul 23, 2013
Very nice post. If the MP wasn't so engrossing off the start and if I didn't have a friend to hold my hand through my first handful of matches I probably would have quit pretty early on. Everything in your post is spot on. For me its just getting out of the CoD mentality, since 90% of my online gaming to this point has been CoD.
__________________
It's an encrypted unsecured message with a singular, double meaning with touches of transparent subterfuge.
add me: crazy-bad
Lombax Warrior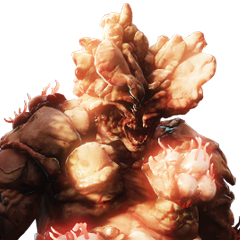 Registered: 05/22/2013
Offline
115 posts
Uncharted Territory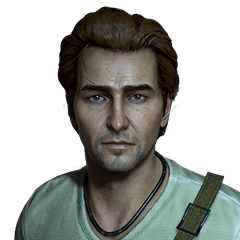 Registered: 12/06/2011
Offline
1315 posts
Re: A new player's lament and progress...
Jul 24, 2013
All the advice is excellent!!! You pointed out stuff that is so obvious to a pro they don't even think about it, but to less skilled, or observant, players this is great. (Talking about me here.)
I'd like to add one thing, for the love of heaven DO NOT use all the easy mission types early on. Save the easy ones for when your population faces 100% loss. I'm finally on week 12, and I still have my first tier healing to go. So long as it's true that the first tik counts as a "heal" I think I'll be fine. Growing your population is nice, but you need a population to grow.
Crafting and giving gifts, downs with the burst rifle, downs with the revolver, reviving teammates can work too, but it can be a little chancey. Practise with all the weapons. You might need to be familiar with them for missions later.
This is a game where success can be found on doing more than killing. You have a lot to figure out though.
Re: A new player's lament and progress...
[ Edited ]
Jul 24, 2013
Got vigor? And Pickles, you're just mad I went for that special execution and let you bleed out...I told, you it was an accident, dang it! The dang triangle button does too much stuff!!

Ooo, point #12...The triangle button does a lot of things. Make sure you "aim" when you want to revive a mate who is crawling around in a crowd of downed enemies.