Reply
Topic Options
Mark Topic as New

Mark Topic as Read

Float this Topic for Current User

Bookmark

Subscribe
Highlighted
Your Ideas For Trophies
[ Edited ]
50 replies 829 views Edited Apr 29, 2013
Some of my trophies would include...
"Movie Night" (Gameplay)
Find and interact with all the posters.
"Ellie's Got A Gun" (Story Related)
Teach Ellie the basics of a handgun.
"30 Rounds of Rock 'n Roll" (Unlockable)
Earn the AK47 assault rifle.
"It Takes Two To Tango" (Gameplay)
Have Ellie distract 50 Hunters or Infected in a lifetime.
"The Fungus Is Nigh" (Gameplay)
Successfully avoid being detected by the Infected.
"Nationwide Hero" (Story Related)
Beat the game in any difficulty.
"Naughty Dog Nature" (Gameplay)
Catch a glimpse of all the stray dogs in the game.
"If It Grows, Then It Shows" (Story Related)
Have your first encounter with an infected.
I don't want to make some of the trophies too hard to achieve but it's just a pretend list. What are some of yours?
Re: Your Ideas For Trophies
Jun 14, 2012
. I'll keep these for later: Beat a whole group of hunters without firing/using any bullet.
. The hunter became the prey: kill 50 hunters without being seen.
. I made it myself: craft your first object.
. The fight becames rather heated: 5 molotov used.
. Unatural selection: hunt your first animal for food (if the game actually includes animals, which I hope).
. Size matters, number too: You've been helped by Ellie 50 times.
. Law of the jungle: you used an infected (human or animal) to distract hunters 10 times.
. Feral: 50 brutal kills.
. Bear handed: Kill 50 ennemies using only your fists.
. Urban safari: killed each kind of infected/animals.
. Compassion: spare 20 hunter's life (when they beg for you not to shoot them).
. Missed the apple: 25 headshots with a bow/crossbow.
. What's his name, already?: find Drake's ring.
. Spore-addict: 50 infected headshots.
. Call the plumber: kill an infected by falling/jumping on him.
. Bluff: escape from a hunter's group without having any bullets in your gun.
. Zookeeper: escape from the abandoned zoo. (story)
. Open season: escape from the hunter's lair. (story)
. A bridge too far: pass the bridge sequence. (story)
. This thing still works?: Use your first car.
. Roadkill: crush 10 ennemies while driving.
. Tender meat: make 10 enemies bleed to capt the attention of infected.
.
.
I Only Post Everything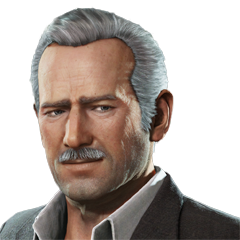 Registered: 11/24/2010
Offline
1337 posts
Re: Your Ideas For Trophies
Jun 14, 2012
The Last One - Earn all other trophies (Platinum)
Negotiator - Take 10 enemies hostage
True Survivor - Kill 40 enemies without dying
Survival of the Fittest - Finish the game on Hard
Predator - Stealth kill 5 enemies in a row without being detected
Movie-goer - View all film posters
It's On the House - Survive a rooftop chase (perhaps story )
Mix a Martini - Burn 5 enemies alive using alcohol
Ruthless - Attain 10 headshots in a row
Wasteful - Use all ammo of a single gun without killing any enemies
Uncharted Territory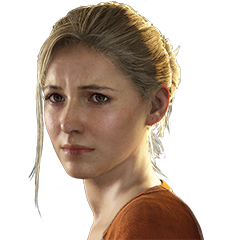 Registered: 05/30/2011
Offline
1603 posts
Re: Your Ideas For Trophies
Jun 15, 2012
Only one:
"Inside Scoop"- find out the full story of Joel's life.
I thought this would be a cool trophy because according to ND, different actions you make throughout the game opens new dialogue between Joel and Ellie, so this would make the player play through the story twice to get all the dialogue.
[Yes this siggy is very creative]
Re: Your Ideas For Trophies
Jun 20, 2012
I Only Post Everything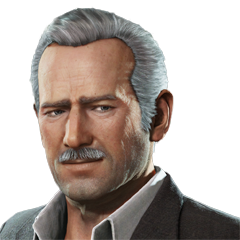 Registered: 11/24/2010
Offline
1337 posts
Re: Your Ideas For Trophies
Jun 21, 2012
I Only Post Everything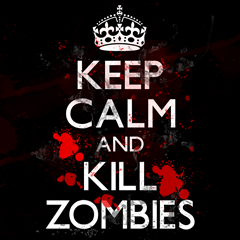 Registered: 01/28/2011
Offline
870 posts
Re: Your Ideas For Trophies
Jul 1, 2012
---

julien-brethiot wrote:


. I'll keep these for later: Beat a whole group of hunters without firing/using any bullet.

. The hunter became the prey: kill 50 hunters without being seen.

. I made it myself: craft your first object.

. The fight becames rather heated: 5 molotov used.

. Unatural selection: hunt your first animal for food (if the game actually includes animals, which I hope).

. Size matters, number too: You've been helped by Ellie 50 times.

. Law of the jungle: you used an infected (human or animal) to distract hunters 10 times.

. Feral: 50 brutal kills.

. Bear handed: Kill 50 ennemies using only your fists.

. Urban safari: killed each kind of infected/animals.

. Compassion: spare 20 hunter's life (when they beg for you not to shoot them).

. Missed the apple: 25 headshots with a bow/crossbow.

. What's his name, already?: find Drake's ring.

. Spore-addict: 50 infected headshots.

. Call the plumber: kill an infected by falling/jumping on him.

. Bluff: escape from a hunter's group without having any bullets in your gun.

. Zookeeper: escape from the abandoned zoo. (story)

. Open season: escape from the hunter's lair. (story)

. A bridge too far: pass the bridge sequence. (story)

. This thing still works?: Use your first car.

. Roadkill: crush 10 ennemies while driving.

. Tender meat: make 10 enemies bleed to capt the attention of infected.

.

. You got some cool ones.

---
Re: Your Ideas For Trophies
Jul 9, 2012
No Wifi here: interact with a Free Wifi sign
Flip Phone: Interact with a confiscated phone at the school (story)
Wheeled Wisdom: Interact with a bike, roller blades, and a skateboard
Wield Wisdom: Find and use Wisdom (9mm) to defeat 10 enemies
Fortunate Hunter: Give a half hunter half infected the cure for the infection
TKO: Use hand to hand combat to kill a hunter inside the boxing ring
Oops: Have an enemy kill his own teammate
Sig Code:
I Only Post Everything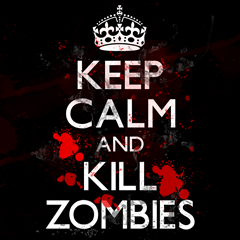 Registered: 01/28/2011
Offline
870 posts