Reply
Topic Options
Mark Topic as New

Mark Topic as Read

Float this Topic for Current User

Bookmark

Subscribe
Highlighted
themarcshark223 Offline
---

themarcshark223 wrote:
^your fine with listen mode?

---
Heck yeah. It's a game, not real life. I think it's good, a nice feature. You don't have to use it, and it's only a couple of feet, not like in Batman where it's the whole map.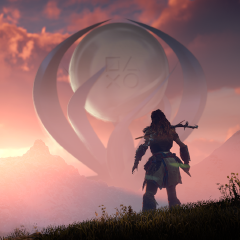 Offline
I truly hope it does win GOTY as much as it's in a very tough competition with other games like Bioshock Infinite (I hope Call Of Duty, Battlefied and GTA stays out of it).
Can't wait to see how it goes. So excited about this title my most anticipated title this year.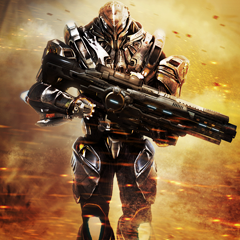 Offline
The contenders for this year's GOTY is to be between The Last of Us and Bioshock: Infinite. Don't be saying things like "CoD is going to win" because they're not. Just stop. Any site that has any CoD after W@W is unreliable with no credibility. Battlefield will win the the multiplayer aspect. No doubt about it, Battlefield is the best modern military multiplayer FPS on the market. But as for overall GOTY, that will belong to either TLOU or Bioshock Infinite.
When all have fallen, rise above the ashes.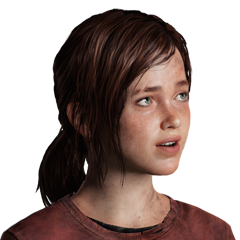 Offline
I've always set my mind straight for TLOU. Considering that last year's GotY: The Walking Dead was chosen for its remarkable storyline, I have a high expectation that this year's dealbreaker will be, you guessed it, graphics. Wait, no, storyline. The only year where gameplay was the dealbreaker in the last few years was 2011's TESV: Skyrim. Even GTA4 was voted GotY because of its storyline. But in all honesty, who exactly plays GTA for the narrative? This year, I want to say that it will be a tough battle between Bioshock Infinite, The Last of Us, and Beyond: Two Souls. It's a tough shot, but I know Naughty Dog has what it takes to take the throne yet again.
Get your Portable ID!
Metal Gear Rising: Revengeance, Tomb Raider, God of War: Ascension, Grand Theft Auto V, and The Last of Us.
By the way, this signature is very outdated.
I never really liked Bioshck Infinite, the story was surprisingly short and some moments felt like filler. I really think they could have made it bigger and longer (No sexual innuendo intended) especially since it's a Single-Player only game. Those type of games don't do too well. If anything, I think it should of had a lower price when it was released or contained some of the DLC that you can buy. Let's face it, most DLC id designed alongside the main game, so you might as well include it if it really coincides or relates with the main story. GTA 4 The Lost and Damned & The Ballad of Gay Tony are examples of how they relate with the main story but can still pass as DLC campaigns (Especially since they were released far after the game came out). It looked obiously planned from the start but was still pretty good.
I'm pretty much just venting at this point, but I do beleive it will be in the running along with Watch Dogs, GTA V, Destiny, Bioshock Infinite, and probably some first-person shooter game. Halo 4 was nominated for tons of categories during the VGAs, and I think The Last of Us will, too. Such as Best Graphics, Best Story, and of course, GOTY. ND may even be in the running for Best Developer. To me, it looks like this game will be getting some great awards, but as for GOTY, I'd need to play Watch Dogs, GTA V, and The Last of Us to compare them all.
Last Of Us GOTY
No; GTAV wins.
EyeCue86 is a symbol of free speech. Any attempt to censor EyeCue86 is an act of evil.
"It's that time of the month again, Joel"
-Ellie, The Last of Us