Reply
Topic Options
Mark Topic as New

Mark Topic as Read

Float this Topic for Current User

Bookmark

Subscribe
Highlighted
21 replies 416 views Edited Mar 12, 2013
This game will surely become a masterpiece and a critical acclaim on Metacritic, why? because it will have an amazing SP experience and a very active (I bet) MP community.
So far I've enjoyed all the Uncharted games because of their thrilling and compelling narrative, and TLOU will raise that bar even higher.
Of course, gameplay is what really makes a game good and Uncharted took the best elements from different games, put them together (added some new mechanics) and delivered us one of the greatest experiences of this generation, but TLOU is said to start a new subgenre of the Survival genre, the Survival Action. I cannot hope less from Naughty Dog, but whatever it ends up being I will still be buying TLOU.
Oh, and by the way, let's talk about TLOU, not about if you're gonna buy it or not. You're acting like extreme atheists or religious fanatics, trying to convince everyone that what they think is the right thing.
Be yourself; everyone else is already taken. - Oscar Wilde
Mar 12, 2013
People are still mad about Uncharted 3. Saying how terrible it is and how the game got no support yadda yadda.
I understand where they are coming from, but ND tried. They supported the hell ot of U3, way more than Uncharted 2. And yeah, the support wasn't in the right place at times but, at least they supported the game at all.
Regardless of all that, why hate on TLoU? If anything boycott Uncharted 4, at least that would make sense. Boycotting a new IP with absolutley no relevance to Uncharted isn't going to prove anything.
But, they're minds are made up, I personally will be enjoying the hell out of this new adventure. Got my Survival Edition pre-ordered and everything.
Mar 12, 2013
Couldn't agree more. The way I look at it, if someone doesn't want to buy the game, it's simple, don't buy it. Why get on this website, in this forum dedicated to the the game and bringing fellow enthusiasts together and tell everyone they're not going to buy the game? Fine, don't buy it, who cares?
Mar 12, 2013
---

calcunnon wrote:
It's all very well providing a lot of support, but if the issues that the community are addressing aren't getting fixed, the support is useless.

---
Yeah, I hear you. Noone (least not me) ever said ND was perfect. They mess up (alot) but, they are one of the few developers that I truly respect, regardless of some mis-communication and flaws here and there.
rickyEfs_97
Hekseville Citizen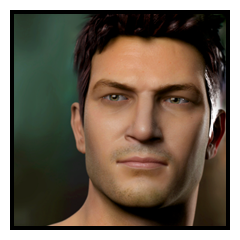 Registered: 02/02/2012
Offline
391 posts
Mar 12, 2013
Well, probably ND mess up a little bit, but this was their second game with online multiplayer, besides they're still learning things with UC3's multiplayer.
Be yourself; everyone else is already taken. - Oscar Wilde
Mar 12, 2013
Because people on this forum are a bunch of idiots who think that boycotting this game is going to help them achieve something, how pathetic.
Lol had to say it.