Reply
Topic Options
Mark Topic as New

Mark Topic as Read

Float this Topic for Current User

Bookmark

Subscribe
Highlighted
The female 'tourist' in Pittsburgh (mild spoilers)
4 replies 1383 views Edited Jun 25, 2013
Henry came into town presumably with his entire survivor group (otherwise you wouldn't bring your kids with you on a quick scavenging run, surely). I presumed the couple you see gunned down are part of that group, but wondered how many more there were?
I at first thought the woman who took hours to hunt down (referred to in hunters' notes and ambient dialog) was part of that group, but the reference to the rest of her group all being killed in the first attack and the implication that she was the last of her group to die suggests another group to Henry's.
Actually, I found her story really interesting; after the first note, it made me think we'd get to meet her in the city later, or even that she'd be a DLC character later on.
Sadly, her storyline is pretty much "closed" with the ambient dialog claim by a hunter that he shot her dead.
But that got me thinking that there's a chance the guy was lying to big himself up to the other hunters (certainly feasible in the context of that "bravado" dialog) or maybe is exaggerating a "winged" shot to a "headshot" because he wanted to quit the hunt that cost the lives of other hunters and walk away looking good. A slight stretch, but certainly possible, IMO. Readers of The Walking Dead surely remember the "So I blew her head off!" cliffhanger, which would be similar here!
)
What do others think? Would it be a stretch to have her survive? Would you like to play a DLC in Pittsburgh again as that lone female survivor of a group who were wiped out, avoiding the Hunters and picking them off? If not initially part of, then maybe meeting up with a survivor or two of Henry's group, who tell you about the radio tower, which you arrive at several days after Joel and co have left?
I Only Post Everything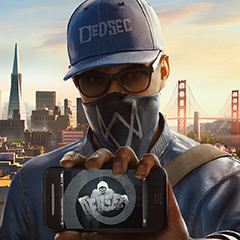 Registered: 01/25/2012
Offline
789 posts
Re: The female 'tourist' in Pittsburgh (mild spoilers)
Jun 25, 2013
The lady that was executed in Pittsburgh actually had a story? I assumed it was just for setting the tone and/or for shock value, I didn't know she had a story. I'm not too sure if that'd be very interesting mate, both in story telling and the gameplay - it's not like the gender of your character would change the way you play. It's just different people in a scenario that's been done to death. If they were to spice it up, they'd have to bring in that dog NPC they were considering near the game's completion, but even that isn't all that big an addition.
Honestly, if there were to be Singleplayer DLC, it'd have to be pretty interesting for me to bother paying them for it when I already have the original game which is beyond satisfaction. I wanted a Max Payne 3 like arcade mode or at least a co-op survivor featuring Joel as one player and Ellie/Bill/Tess as the other, but I doubt they have that in mind.
Re: The female 'tourist' in Pittsburgh (mild spoilers)
Jun 25, 2013
I just like the idea of playing someone totally different in the same world, and she stood out for me in the same way Ish from Sewer Town did.
Gameplay wise, sure it's the same mechanics, but so are most TLOU levels or - say - every single Gears of War game in the series!
Its new levels and storyline that would make or break any such DLC. Playing as someone who wanders into Pittsburgh like Joel and Ellie and comes under ambush, loses her friends, and is forced to kill to stay alive would be fun, I think, and playing a female character would keep it from feeling like Joel all over again.
As for her "story"? Well, she had as much as any "document/audio log" characters these sorts of games feature. Would anyone have thought the "Ada" mentioned in Resident Evil 1 could possibly be a character you'd play in a later game?
I do like the idea of a Tell & Joel, Tommy & Joel or even Bill & Frank DLC though.
Re: The female 'tourist' in Pittsburgh (mild spoilers)
Jun 25, 2013
Yeah I was surprised no one really noticed all the fuss about that woman. I'll honestly be really surprised/disappointed if the dlc isn't about her. We're given only vague info about her so it certainly feels like they're setting her up for a dlc sidestory.
Re: The female 'tourist' in Pittsburgh (mild spoilers)
Jun 26, 2013
Ish story was the most amazing easter egg story I've experienced. That is also the journy with Henry, Ish story starts out on his boat then goes into the sewer school and then out into the city. It built up so much and had so much going on with in not only in the notes but in the level design. Seeing the children's names and writing on the walls. Seeing his rules and traps put up everywhere, they way of living, how they survived. It was amazing to me.