Reply
Topic Options
Mark Topic as New

Mark Topic as Read

Float this Topic for Current User

Bookmark

Subscribe
Highlighted
The best settings for brightness?
6 replies 3760 views Edited Jun 14, 2013
Anyone can tell me what the best brightness is for this game?
I have TV samsung LE37A656 37
I'm trying set the best settings, but i dont know, 40 is to low, cuz almost nothing see, but well its horror, so maybe it should be like this, auto is 45, but its still really dark 60/100 is to much.
Uncharted Territory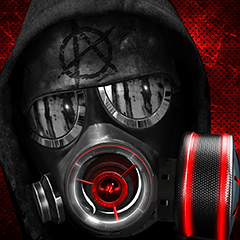 Registered: 12/08/2008
Offline
1363 posts
Re: The best settings for brightness?
Jun 14, 2013
Re: The best settings for brightness?
Jun 14, 2013
Well yeah you right, but there must be some best settings, i mean, people who love horror's games, propably know how game should look like, for example, when im at the start in her room, 40 is almost perfect maybe 43, set to 50 is to much i her room, cuz it isnt natural, but 43 is to low in living room on the ground, i barely can see sofa ect. maybe that should should be like this, cuz 50/100 is to much on outdoor.
PS: Sorry for my english.
Re: The best settings for brightness?
[ Edited ]
Jun 14, 2013
Goole for Rgb black level test images. You need to calibrate the brigtness on your TV 1st. You also need to see if your tv has limited range rgb or full. If you run your ps3 full range rgb in the settings and your tv only supports limited range rgb you will get what is known as black crush (google this term) where you will loose lots of details in dark areas. You might want to browse and search on your PS3 browser (oh the pain) because if you find images if woud be best to see them from the source you are most concered about. Check the settings on your ps3 too and try limited RGB range. If that looks better your set. If it is the wrong setting things will looked washed out. Also, what kind of connection are you using ? Component, Hdmi ?
Re: The best settings for brightness?
[ Edited ]
Jun 14, 2013
Im using HDMI
In this test http://www.drycreekphoto.com/Learn/Calibration/monitor_black.htm using google through ps3, i dont see any black from 1 to 14 square , i see square from 15 to 23.
PS: i dont know how can i check if i have limited rgb or not, sry i'm not good at this, and still im not good in english
EDIT: Ok i think i found something i had in Picture options in tv, option which is called HDMI black level and it was LOW, i set it to normal, and now i can see all square in test, but my image of menu ps3 now is more grey i think, in low mode menu of ps3 looks a lot better, but whatever i will run a game and i will see how it look like.
Edit: yeah Now game looks a lot better, thx man for helping instead of saying its depends on the preferences ble ble ble

Re: The best settings for brightness?
Jun 15, 2013
No problem. Glad I could help. A lot of people never even bother to calibrate their sets. Back in the old days before flat screens and HD this wasnt so important. Now there are sets with Limited range RGB that show shades of grey from 16-235 (16 being black and 235 being white) and full range 0-255 where zero is called BTB or blacker than black. It is very important to have these levels correct for all kinds of reasons. People miss details in dark scenes of movies they don't even know is there. An example I notcied was seeing a test image of a man in a black tux with a bright white shirt. I thought everthing looked fine then I calbrated my set using rgb calibatation images that are free all over the web and what was missing was astounding. The tux looked fine I thought but after calibratioin I noticed that now you could see all the little folds and wrinkles in the black part of the tux and same for the white shirt. You blast the whites too high and it buries the detail. It just looked like a white shirt then after lowering contrast (most people have their sets too bright) I could see that the shirt also had small verticle white stripes that were not visible. It is worth the effort.