Reply
Topic Options
Mark Topic as New

Mark Topic as Read

Float this Topic for Current User

Bookmark

Subscribe
Highlighted
iqbal64255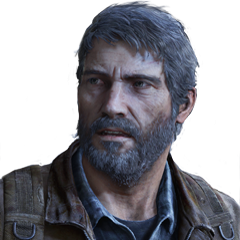 Offline
Re: The Last Of Us™ Online Multiplayer
---

calcunnon wrote:
Oh, then I apologise and agree

---
no need for apologizing, i've been rying to get on my account for half an hour it kept telling me my password was wrong then i noticed i was typing is caps lol
Re: The Last Of Us™ Online Multiplayer
Id prefer a co op just because competitive seems to attract more rage quitters and people that cheat and only think of themselves
example: uc3, cod
R.I.P POGO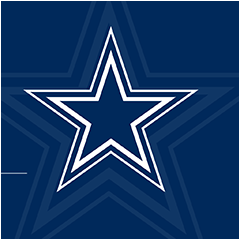 Offline
Re: The Last Of Us™ Online Multiplayer
I'd like some sort of competitive online multiplayer....
And it would be nice if it didn't just mirror Uncharted's multiplayer....We can play Uncharted if we want that.
I played a lot of RE5 for quite awhile...Always liked the mercenaries mode in that game....Maybe there could be a mode where you are earning points for killing zombies, finding rare items, hunting for resources....etc, etc.....You could earn different points for killing zombies with different weapons...Or maybe for accuracy or something. And there would be limited ammo/weapon spawns....So you just can't spew bullets everywhere....First team to a specific number of points gets the win.
I'm not even sure I would give the ability to kill members of the other team....Maybe....But you'd get no points for it....You'd just make them respawn and you'd be using your scare ammo and maybe costing yourself a zombie kill for real points. Could actually be some strategy involved as to wether you kill somebody or not.....
Just tossing an idea around. I'd just like to see something besides that types of games that are in Uncharted multiplayer....I think something like this could mix the competitve and cooperative elements and get back to "fun" team games that just aren't about seeing how many times you can kill somebody or seeing how laggy you can make your connection.
You could also have some single player type free for all games as well....
And could still earn XP to rank up and and unlock characters, items, etc.
Could be fun....
Re: The Last Of Us™ Online Multiplayer
I don't know how this would work or if anybody would be on board or if it's been mentioned already, but what about a three way competitve match. Two ordinary teams and the erratic "zombie" team or whatever they call those ugly headed monsters. I don't know how to start it but if one guy dies, he turns into a walker and goes after the ordinary players. Obviously from there, the team gets smaller until all is gone or the one ordinary standing is victorious. Might elimnate the spawning problem, etc. ...meh, I might have gone far fetched with that idea.
Re: Maybe they mean it wasn't announced yet...
Here are my ideas:
Please make this game realistic, when you throw a grenade, you don't just get the grenade and throw it, you have to unplug (lol) the thing in front of it to set it off, just like IRL. Also, no parkour champion elements. (Like UC3) if ND will add climbing they better make it like the E3 Demo. No hipfiring/run n' gun/blindfire, only blindfire behind cover and it should be very inaccurate. (no blindfire for snipers/rifles etc). No boosters and kickbacks. Possibly classes that you can choose your own character for each one, not just like TF2 which changes your character. Classes will vary in starting guns, ammo, med packs, other weapons for melee and stuff used for crafting.
Re: The Last Of Us™ Online Multiplayer
I think this game will have a standard TDM and other modes as multiplayer. The difference though is that on this game's MP, the characters don't sprint like usain bolt, jump like Michael freakin Jordan and has a grip like Batman.
I see the online MP character's movements/animation on this one as being more realistic. The gameplay trailer also helped me thinking that this is what the online MP going to be. We probably won't be bullet sponges on this game too.
And if what i said will be true, then i expect the TLOU online mp will be more like a tactical shooter than a platforming/straigh-up shooter (like U3 mp is).

+============================================================+
Re: I think it's time they stop multiplayer and focus on just...
---

kibblz wrote:


I think it's time they stop multiplayer and focus on just single player. Why does everyone want multiplayer so much. Just play the game, enjoy it. Like we did with Drake's Fortune.

---
Multiplayer adds a lot of value to a game. I'm not big on replaying and if there is no multiplayer ill honestly end up playing this game one or two times. So that's what? 30 hours for 60$.
Not only that, but they usually have 2 different teams. So having a mutiplayer does not take anything away from single player
-------------------

What a wasteland it's become
Re: I think it's time they stop multiplayer and focus on just...
[ Edited ]
As a "competitive" type, I'm a little torn on this. I know it's a separate team but they work in the same studio FFS. I don't want the technical mess that was UC3. Unbalanced and in need of many updates to prop it up to the actual standard of competitive play. You need to realize, if you are playing against other players....it's a competitive game. Doesn't mean YOU have to take it that way (rather just have fun with friends) but many will take it as an opportunity to easier their dominance.
Anyways, I hope to GOD they found some good community folks to build up that multiplayer, if it actually does exist.
I know a lot of you in here don't like what I am about to say but franchises like Gears of War are good examples of how to work a more realistic vibe to a third person shooter. I mean even Red Faction Guerrilla and GTA4 had good and decently balanced multiplayers (for a while). Dead Space 2....eh, cool idea but flawed on many levels. MGSO was great but I caught it on the downward slide, so I never saw how GOOD it actually was. It's not to say Max Payne 3 wasn't good but it had many flaws and don't get me started on RDR. Other worthy mentions would be I don't want to association Clancy games because they play so differently.
Either way, it needs to follow the roots of the single player and it could really take some lessons with how DICE did the recent DLC pack for Aftermath with the Scavenger mode. It's not the best but with some fine tuning, it could really be a blast on a game that is predicated on survival. Multiplayer should be true to those roots and it should come down to what player is adept at adaptation.
I'm not entirely apposed to the L4D motif but I think it's a little over done. If you want PvP, then keep it humans vs humans and have the "infected" play a role in the multiplayer itself.
Twitter: @TryceUp

USN 04-08
Re: The Last Of Us™ Online Multiplayer
The multiplayer shouldn't be pick up and play like Uncharted or CoD, it needs to have a higher learning curve resulting in punishing but rewarding gameplay.
Perhaps remove regen health, bring back good 'ol healthpacks scattered across the maps.
Also, put in a load of love towards co-op.
This is your chance to redeem yourselves in the eyes of all the comp and coop mp fans that you left disappointed with the overly ambitious and flawed Uncharted 3 multiplayer.
yeehaw i'm a cowboy now