Reply
Topic Options
Mark Topic as New

Mark Topic as Read

Float this Topic for Current User

Bookmark

Subscribe
Highlighted
143 replies 447 views Edited May 29, 2013
Hi there, I hope people of ND ir reading this 'coz I think I'm talking not just on my own but everybody's voice that play console games.
Well. The point is that we (gamers) are TIRED of buying a game on release date and the F***** game's not complete.
I was waiting inpatiently for the TLOU release to go to the game Store and buy it without thinking but now that I know that this people of ND are going to put DLC's I'm not buying this game.........
You people are ruining the games with this "incomplete" games. And I am pretty sure that TLOU's such a great and "must have" game. But knowing that DLC's are gonna be THERE I'm going to WAIT until the game's fully released, maybe I'd WAIT a few months but I rather prefer this than spending lot of money in a "incomplete" game when I can buy it for 15 US$ and COMPLETE.
WE ARE TIRED OF DLC's. WHY DON'T YOU UNDERSTAND THAT WE ARE THE ONES WHO PAY YOUR SALARY?? STOP DLC's. WE DON'T DESERVE IT!!!
Please, when you release a game be sure to have it COMPLETED before you do, otherwise YOU'LL BE MISSING MY MONEY (among others).
GET RID OF DLC's ONCE FOR ALL. such a pity this is happening... WE WANT FULL GAMES!!!!
Re: The Last Of Us - DLC's -
May 29, 2013
Honest to god, I just found out that you can "perk" yourself up, to craft weapons & items faster..
Day 1 Bonuses
How the hell does this work in Single Player?
Is there a guy who sells you a magic pill? How do you learn to craft faster?
Do you gain XP? Like in Tomb Raider?
Uh, I'm lost....
...oh, lord.
Re: The Last Of Us - DLC's -
May 29, 2013
Yeah they always say things like that because they don't want to loose money.... History Mode will have DLC's and if you don't pay (plus the game amount) this DLC's you won't end the game.... I'm really tired of spending money on a game and then discover that I have to pay again for things that should be already "incorporated" in a game the release date.... Why developers don't listen to people that buy their games? Didn't they notice that we are tired of DLC's? they must stop doing this....
I'm gonna wait a few months to buy this game: cheaper and complete...... I'm just saving money dude.
NO MORE DLC's!!!!!!
Zidane_Finito
Uncharted Territory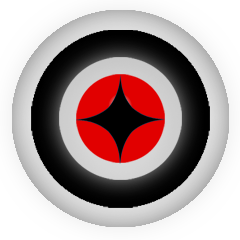 Registered: 04/01/2013
Offline
1419 posts
Re: The Last Of Us - DLC's -
May 29, 2013
---

AKyemeni wrote:
But the game is complete. The SP dlc won't launch for a LONG time. They did say via comments that this is material being worked on Post Launch

---
LOL, did you expect them to say the SP DLC is already prepped???
Re: The Last Of Us - DLC's -
May 29, 2013
ask yourself this what do you think they do inbetween titles? sit and twiddle the thumbs? they set staff out too work on DLC , i think season passes are a **bleep** joke yes , but moaning about DLC and claiming there selling us a incomplete game is silly. when Bioware release elder scrolls dlc do ppl kick up a stink and moan "there game was incomplete this is pulled from the game bla bla" Nope , same with fallout , Borderlands etc etc .