Reply
Topic Options
Mark Topic as New

Mark Topic as Read

Float this Topic for Current User

Bookmark

Subscribe
Highlighted
The AI is phenomenal (I am 9 hours in, SPOILERFREE!)
[ Edited ]
188 replies 1470 views Edited Jun 8, 2013
Felt like I'd share this in a new topic too. No spoilers below, I simply discuss the AI =>

You can punch humans down and aim at them just like the E3 demo. They will beg for their lives and if you wait for a while or stop aiming, they will stand back up and rush you for a last attempt.

You can take hostages and everyone are all "Take it easy!"

You clean a room and two people come searching going all "I know you're here! Show yourself!"

The AI will flank you and surprise you constantly.

The only thing that I haven't seen that was in the E3 demo was the very last moment with the cutscene like play where one guy jumps on Joel, Ellie stabs him in the back, and it all seemingly blends.

But Ellie still does stab people in the back to save you when you're struggling which is pretty much the exact same thing.

The struggle tap square also create those mini cutscenes and the whole context sensitive melee gameplay is amazing. You can't counter as far as I can tell. But in midst of Square square square, the opponent might dodge, and THEN you are presented with the chance to block and push him back by the usage of Triangle.

In short =>
The AI is like the E3 demo from what I feel. And I am only 4 hours in. If you take your time and play the same scenario over and over, you will be able to capture some really amazing moments and eventually make your own "E3 video". It really feels like you're taking lives.
I Only Post Everything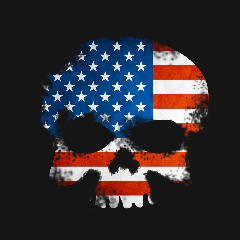 Registered: 12/09/2008
Offline
1225 posts
Re: The AI is phenomenal (I am 4 hours in, SPOILERFREE!)
Jun 7, 2013
Thank you!
Btw can you replay chapters like in U1-U3? (kinda unrelated to the topic but i'm just wondering)
---
PSN: Chaystic

add me.
Re: The AI is phenomenal (I am 4 hours in, SPOILER FREE!)
Jun 7, 2013
Aldro, please please PLEASE tell me you're not joking or overhyping this. AI has been my 1 and only major concern ever since they showed the infected footage, so pls be as honest as possible.
Im buyin the game either way tho
Re: The AI is phenomenal (I am 4 hours in, SPOILERFREE!)
Jun 7, 2013
@Matt
Normal. Since I realised that the health of the enemies are the same and what only matters is the amount of pick ups you get + the amount of damage you can take: I felt like going with Normal.
It is rather easy to have a lot of bullets if you scavenge thoroughly. I currently have the standard one gun that has its max 22 bullets. And then the revolver at like 10 or so. I am mostly playing very carefully and using melee and stealth to make sure I don't use my supplies. From a supply perspective: I think playing on Hard would be more suitable for me. Because right now I am pretty much able to go guns blazing if I wanted to (atleast for like 2 or 3 scenarios then I am back to square 1). But yeah. I'm loving it!
Re: The AI is phenomenal (I am 4 hours in, SPOILERFREE!)
Jun 7, 2013
@Cookieter
Webhallen in Sweden messed up. They accidentally sent the game to everyone who pre-orderd it ahead of time. Their loss is my gain
Re: The AI is phenomenal (I am 4 hours in, SPOILERFREE!)
Jun 7, 2013
One last question: you know in the extended E3 demo, there's one guy left, he sees Joel with the gun, runs away and hides. There's an intense cat and mouse, you can hear what sounds like rummaging and then the last guy ambushes Joel with a Molotov and rushes him.
Have you seen the AI do things like that? Everything else in your response sounds fantastic, this is the last thing I'd like to know and then I'll be satisified