Reply
Topic Options
Mark Topic as New

Mark Topic as Read

Float this Topic for Current User

Bookmark

Subscribe
Highlighted
TLoU better not have LAG
18 replies 539 views Edited Apr 24, 2013
Whatever Online modes ND is giving TLoU, PLEASE give the game a decent netcode.
I know it's the Uncharted 2 team working on the game, & U2 had god awful lag....bullets curved corners & you'd magically die behind cover -_-
And another thing, don't make me play online to get a platinum trophy. As far as I'm concerned, the unpredictablility of Online is too often to try and make me suffer through if for a trophy.
I wanna platinum Uncharted 2 but I have to play online....such bs
Re: TLoU better not have LAG
Apr 24, 2013
I Only Post Everything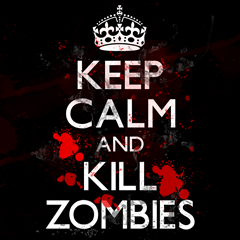 Registered: 01/28/2011
Offline
870 posts
Re: TLoU better not have LAG
Apr 24, 2013
Never played any Uncharted games so I don't know how is MP but I agree with the MP trophies. I'm a trophy hunter and playing games for MP trophies just to platinum a game sucks. Especially if you don't like MP. But ND can't please all of us so I'm sure TLOU will have both. If not then the platinum is mine.
Re: TLoU better not have LAG
Apr 24, 2013
You've never played UC? Well yeah, the lag can get pretty ridiculous at times and can make playing the MP pretty frustrating at times. And I agree with no MP trophies, there just a pain. Though, they will most likely be in the game if not at launch, but in an update.
Re: TLoU better not have LAG
Apr 24, 2013
Are you serious bro? You dont have to play MP on U2 to win platinum, I dont know on which LSD are you on or if you just havent tried winning the game some more. But as far as i record, I have 80% full of trophies on U2, yet i have the platinum.
You should seriously check your eyes, there is a trophies thingy inside the game to know which achievements gives you a trophy in the single player campaing.
Re: TLoU better not have LAG
Apr 24, 2013
Lombax Warrior
Registered: 04/22/2013
Offline
91 posts
Re: TLoU better not have LAG
Apr 24, 2013
You know, the multiplayer trophies needed for Platinuming Uncharted 2: Among Thieves isn't actually bad compared to other games that require multiplayer to be played for the Platinum. All that's needed to be done is you'll have to play through one game of competitive and one game of cooperative in order to achieve greatness. These are no great feats that the game is asking, especially considering that they're not asking you to do anything that you probably wouldn't normally do anyway (as long as you're going to participate in the game's online component that is).
I'm not a fan of multiplayer trophies either though. Some games I've played such as Warhammer 40,000: Space Marine have half of the trophy list intent on single-player and the other half bent over multiplayer leveling and such. Even chasing after the Tomb Raider Platinum proved to be difficult, as it wasn't the single-player holding me back so much but rather the fact that I've had no end of troubles staying connected to the Internet as of late. With that boosting trophies with other people made my part for being there somewhat unreliable.