Reply
Topic Options
Mark Topic as New

Mark Topic as Read

Float this Topic for Current User

Bookmark

Subscribe
Highlighted
TLoU Mini-Game (Made-up)
[ Edited ]
40 replies 246 views Edited Apr 15, 2013
Okay with all this hype,I wanted to make a mini-game for TLoU fans to keep us occupied for another two months,this is an survival game. The basic idea is that it's going to be a text version of TLoU to try out,where you can create obstacles for other people and try it out yourself.
------------------------
Examples:

Player 1: You're in your house but infected broke in,what do you do?
Player 2: Wait for them to leave.
Player 3: You love D: <
------------------------

Play this mini-game as if you were actually playing the actual game,don't say for example that the scenario is that you're in the bathroom and you found a katana in the toilet

While playing,please don't just go "YOU DIE" everytime or making the situation even 10x worse everytime,I want this to be something fun and enjoyable to do.
Concept of the Game:
There are three type of people who play this game,the Survivors,the one who want to play this text-based adventure,than there's the Scenario creators,they continue the story for the Survivors,and than there's the guy who makes scenarios and participates in this text-based adventure ,the one who makes scenario for other players but also plays the game too. To make things more clear,if you're a Survivor but also making scenarios,you can't create your own scenario,you can only continue a scenario someone else made for you.


------------------------
Three scenarios for you to take!


Scenario #1:
Your name is ____ and you're one of the many people among the survivors. You are currently in an abandoned bar scavenging for supplies. What do you find?
Scenario #2:
You've just entered the city to find it destroyed and overruned by infected along with other Survivors. You took some canned food supplies and water bottles,but they'll only fill you up for three days at max,and you have no weapons with you at all. What do you do?
Scenario #3:
The military have recently quarantine your area,however have been beating innocent people. You and your family are scared and when trying to leave were forcefully imprisoned in the area. The walls keeping the infected out have given in and parts of it have collapsed,the infected are entering the city.,do you take the chance to run with the chance of getting you and your family killed or stay in the city and patiently wait,not even sure that you'll make it out alive.
Survivors:
Daryl (Nate3963) - Scenario #1 path
Scenario Creators:
CyborgHippo

Progress:
Daryl is in a bar and finds a lead pipe, some alcohol and some bandages. He than hears some voices and hides behind a slightly closed door and cautiously opens it. He finds himself in front of three Survivors who are surprised by him and are prepapred for anything coming,Daryl than tries to reason with the alarmed Survivors,they put down their weapons and agree to reason with him and tell him why they're in the city. Daryl than tells his story to the survivors and........
Click click click click click click click click................... I need to get off the forums.
Signature created by GFXNinja/CyborgHippo
Re: TLoU Mini-Game (Made-up)
[ Edited ]
Apr 14, 2013
I'm Pink, I'm a drugged out rocker hallucinating giant walking hammers while rogue survivors kill my audience (whom I've all mistaken for neo-nazis).
What do I do?
yeehaw i'm a cowboy now
CyborgHippo
Uncharted Territory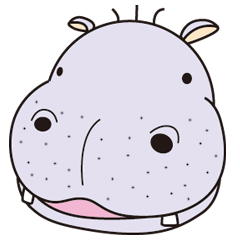 Registered: 01/26/2013
Offline
1577 posts
Re: TLoU Mini-Game (Made-up)
Apr 14, 2013
---

Nate3963 wrote:


The name is Daryl and I find a lead pipe, some alcohol and some bandages.

Nice post pal btw.

---
You're above to leave the bar until you hear a couple of voices? What do you do next?
Click click click click click click click click................... I need to get off the forums.
Signature created by GFXNinja/CyborgHippo
CyborgHippo
Uncharted Territory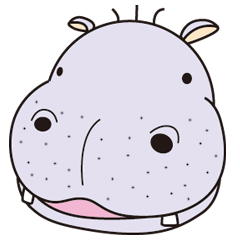 Registered: 01/26/2013
Offline
1577 posts
Re: TLoU Mini-Game (Made-up)
[ Edited ]
Apr 14, 2013