Reply
Topic Options
Mark Topic as New

Mark Topic as Read

Float this Topic for Current User

Bookmark

Subscribe
Highlighted
Survivor mode too easy, suggestions welcome
[ Edited ]
6 replies 872 views Edited Jun 22, 2013
well i think the survivor mode is way too easy, and a bit more thought should have been made as to what you can find and use. I like that Ellie gives you health packs and ammo, usually it's only when you really need it, but carrying over you're health bar would be better than resetting it, but there's still an abundance of stuff and although i am only just passed the Bill's town part, i really didnt feel like i had survived, especially now i know the layout and ai spawning to avoid them. I did rely on Bill more but i think the survivor mode could be made better by doing this, hoping ND is watching the forums,
No Health packs at all, but you can craft one per level if you can find the parts,
You will need to decide whether a health pack or "other" item which needs same parts.
Ellie doesn't give you health or ammo, but she is attacked more,
throwing bottles or bricks to free her makes them attack you instead, and she can assist.
Extremely few ammo round pick ups, start the game with a pistol and enough ammo ie 48 rounds
for a revolver or auto, you decide in the Tess mission, but if you find a rifle, you only ever have one or two rounds for it,
"I am Alive" got this right,
Better FOV and hearing for the AI, especially human opponents, Survivor mode should really be an uber stealth mode to survive where not killing stuff is the key, except levels where this is part of the main task.
Ability to set traps with explosives and wire
Re: Survivor mode too easy, suggestions welcome
Jun 22, 2013
I try to make the game more difficult and realistic by role playing. For example for me only melee damage is acceptable, if I get shot, I restart. You can't just brush off a gunshot wound can you? Also I upgrade my guns realisticaly, like I won't upgrade the starter pistol with more ammo capacity than 8 rounds, I don't upgrade reload speed for any weapon because I love the reload animations and they're realistic. Stuff like that... it makes it more enjoyble for me
Re: Survivor mode too easy, suggestions welcome
Jun 22, 2013
Survivor is perfectly fine the way it is. You have to make choices, you have to count resources, you have to be way more careful than on lower difficulties. One of the toughest parts for me was when Ellie was sniping, and I really felt I survived after that part.
The stuff you come up with is somewhat ridiculous, one health pack per level, well at some levels you won't find enough materials for even one so it is already there. 2 Bullets for rifle? Ridiculous. Who told you that you have to use the rifle at all? If you are oh so good that you find it too easy you can make the game more challenging yourself. Don't pick up the rifle at all, don't pick up ammo, don't pick up health packs. Use your imagination. And how ability to set up traps makes it more challenging?
Lots of **bleep** in this thread imo
Keyblade Wielder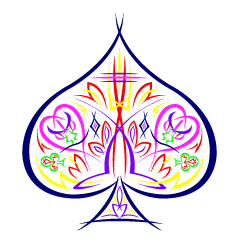 Registered: 11/09/2006
Offline
10845 posts
I Only Post Everything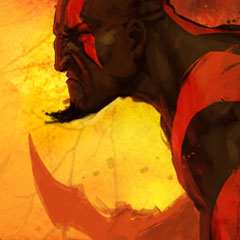 Registered: 07/07/2012
Offline
802 posts
Re: Survivor mode too easy, suggestions welcome
[ Edited ]
Jun 22, 2013
@ jarekmasta @kratos_snake__ : the only thing ridiculous is you two dorks , i made a decent post and you jump in to troll it, **bleep** you fannies