Reply
Topic Options
Mark Topic as New

Mark Topic as Read

Float this Topic for Current User

Bookmark

Subscribe
Highlighted
Re: Survivor difficulty?
[ Edited ]
---

kevalf wrote:


I loved the survivor difficulty. Just got finished beating survivor +. For me, the hardest part was when I was playing as Ellie and I first met David. The shootouts against the infected were difficult for me because I barely had enough ammo and had to keep picking it up. While I was relo0ading after running around picking up the ammo I would get attached and you don't have a med kit (there isn't one in that locker in the corner either). The most fun/intense part was when I was in the museum and got separated from Tess and Ellie. Stealthing thorugh all those clickers without listen mode was nice.

---

What I did in the museum was once I got reunited with tess and Ellie I just hauled a** towards the windows and climbed the fire exit. And to my surprise it actually worked lmao. Picked up the plank and was able to cross the gap.

Stealthing that big 2 floored book store was easier than I thought. Died once and good thing there was a checkpoint near the stairs on the lockers filled room.

I just let bill do all the killing. I just kept on circling around and once i notice a runner got separated from the pack, thats when I go melee on that lone runner... Throwing a bottle near that bomb before the church helps in getting more clickers to step on it. I got lucky and got 1 clicker and 2 runners immediately.

So far my 1st normal run on the game is more difficult. But the worst is still to come. That dark generator room below hotel would probably be a nightmare lol.
+============================================================+
The hardest part for me was
** SPOILERS **
The last part of the hospital and going up against all the FireFlies along that one corridore that all have combat rifles or hunting rifles, I wound up spending all of my priceless long range ammo before this part (hunting rifle + Diablo ammo) and had to tackle that part with only a handful of bullets for my snub nose and pistol. Only had 1 smoke grenade on me.
Tip: Save 5 round of long range armor piercing bullets to make this part a breeze, otherwise it's going to suck. One mistake and those combat rifles will chew you up so fast.
Save blade and bindings for shivs, and use them on doors only. I never crafted any nail bombs. I played it really safe also, going through sections using stealth, and I made sure to go for headshots when engaging in firefights. Space out your Medkit usage also, wherein if you know the level end is near but you're running low on health, just hold out until then cuz the next level will replenish your health. If you still haven't upgraded your max health supplement, do so only when you're really low on health as that will replenish it (you can do this twice before the skill is maxed out). Bricks and bottles are a godsend, especially when used in tandem with a melee weapon. Rags/alcohol priority go to medkits first then Molotovs--I always had my inventory full of these two. Save ammo as much as you can until the hospital rescue. I used the bow and arrow, fully upgraded hunting rifle, and an el diablo w maxed out piercing for this section. IMO those guns are the two best guns in the game.
plaZeHD7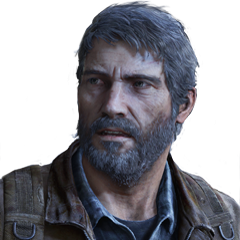 Offline
Stealth, stealth and stealth. Some sections are nearly impossible if you go guns blazing. And play more defensive. For example craft a medcit instead of a molotov.
Re: Survivor difficulty?
[ Edited ]
just finished my 1st survivor. That was fun . I thought ellie chapters were cakewalk (not bragging lol). From utah tunnels to the epilogue all I needed to use was a smoke bomb, 1 brick, 1 arrow and a small burst of flame thrower. I beat the entire hospital level in like 5 mins lol no joke.
The most difficult part was after the hotel and ellie was handling the sniper, its impossible to stealth kill all those guys right? The fight in tommys dam was difficult too, I kept on restarting as I want to perfect everything. The dude with a darn shotgun was able to hit me from like 100 meters away lol. The other dude was flinging molotovs like joe montana wth was that? Why can't I throw molotovs like that. But if idgaf that is easy. Going out of the science building was a problem too as I tried to do it over and over again trying to use the last bullets as possible.
+============================================================+
I'm just about to finish up the Henry and Sam sequences on Survivor. This mode it's definitely the best. I played hard, and hard+ before, and wow, there's a ton of supplies when compared to survivor. The hotel basement? Forget it. I hauled **bleep** past all the stalkers and bloater. Didn't have much ammo. Bricks and bottles are my new best friends, as is the stock of the shotgun. Been using that too melee quite a bit.
On my NG + survival, I was able to stealth kill all the guys outside of the hotel (the one with the guy hanging on a tree). Ellie didn't even have to fire a shot. Never thought that was possible. If you have 9 arrows on that point its possible. I did it with 5 and when I was finished i was left with 1 arrow.
+============================================================+
TimeWarnerSux Offline
Re: Survivor difficulty?
[ Edited ]
I finished survivor in a couple of days of grinding. It wasn't that hard, ALTHOUGH i did die. I died a lot. I died on purpose because I wasted ammo and wanted to re-do it.
Comments about survivor (repeating some info )

- When you upgrade your max health using the pills, you gain back your full health. With that said, do NOT upgrade your max health until you are almost dead and it's completely necessary. It's like getting a free med kit. Use it on a hard sequence of the game.
- Save your shivs for the doors
- If you feel like you wasted bullets, die or do a restart. You can do it better.
- Often times running is a best option to get through a part. On the museum part where you get separated from Tess and Ellie and face tons of clickers. I RAN past them all and barely made it to the door which lead to the cut scene. Same with the hotel basement when you turn on the generator.
- When doing the Graveyard and High school, Bill will do a lot of the killing for you with his shotgun. Just run around throw bricks and do an occasion melee on a runner. When Bill gets in a struggle, be ready to bail him out.
- The game is very forgiving when you die in the middle of a battle sequence, you don't have to re-do the whole battle. For instance, in the Financial district when Ellie is sniping from above. If you take out a few guys and then get killed. The game often times saved a checkpoint and the enemies you took down are gone. The game would have been a lot harder if I had to re-do the whole battle sequence and take them all out in one swoop.
-The hardest part for me by far, was playing as Ellie with David and defeating the two swarms of infected. **I believe** the game is generous and give you more ammo if you keep on dying. For instance I noticed the sniper ammo started to spawn after I died many times during the swarms. Or maybe I never saw it in the first place.
- I actually thought there was TOO many items and ammo to be found. At the end of the game, I had max smoke bombs, bombs, had enough ammo to take on the world. I often crafted med kits because I had maxed out on alcohol and bandages. I had a full inventory of sugar, and left a lot of sugar laying around.
- Enemies, especially runners, are more alert. They are harder to stealth kill. You have to make sure their backs are completely turned to you, otherwise they will see you and alert other infected.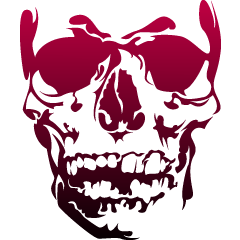 Offline
- Stealth!
- Save your ammo until you REALLY need it. (Even then, try and use it as a last resort.)
- Only craft items when you need them / get full on supplies.
If you get stuck, there are plenty of videos on youtube. They can help you get through some of the parts you may get stuck on.
I was impressed at some of the paths people discovered / recorded / uploaded that help you get through areas in a breeze.
It's fun. Enjoy it
I wish I had played my first playthrough with Listen Mode off. Would have made it much more suspenseful.
"You must make a friend of horror. Horror and moral terror are your friends. If they are not then they are enemies to be feared."