Reply
Topic Options
Mark Topic as New

Mark Topic as Read

Float this Topic for Current User

Bookmark

Subscribe
TheLastLiquid

Offline
Re: Survivor+ Hotel Basement Help
Yeah man I had listen mode off so I had no clue where that BIG jerk was at! He'll just wait upstairs until you make enough noise for him to come down...my first try he stood behind a corner and just ripped my face off!
Re: Survivor+ Hotel Basement Help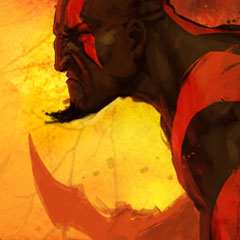 Offline
Re: Survivor+ Hotel Basement Help
My tactic was:
First grab the keycard then run out and turn right to box yourself into a corner. The Stalkers will come at you one at a time in that corner (4 of them).
Since you had no weapons, I'd take a quick run around the area before grabbing the keycard and check for bricks that are on the floor and grab one. Remember where they are. There should be at least one above the generator area near where you can open a bunch of drawers, and one in the bathroom near the dead end where you make your stand.
Take out the 4 Stalkers and then run to the door to check that it's locked (this will finish the Joel animation where he sees that the door is locked, this will save you time when trying to swipe the keycard because he always has to check the door first before being able to swipe the card).
Start the generator then run back to the dead-end area where you first fought the 4 Stalkers. Count to 30 and check in the distance to see the large outline of the Bloater making it's way to you past the double doors (if you don't see the Bloater he took the 1st floor pathway and should be close to you so just run staight for the double door past the drop off). If you do see the Bloater walking past the doulbe door past the drop-off area, give him another 10 count to move further from that double door area then SPRINT YOUR @$$ off and jump over the drop-off and go through the double door and turn left. Sprint for the keycard panel and swipe it quickly (a Stalker may be waiting for you, hit him and just run, don't spend time punching him becuase the Bloater is now after you)
This is how I worked both Survivor and + on my play-thru's.