Reply
Topic Options
Mark Topic as New

Mark Topic as Read

Float this Topic for Current User

Bookmark

Subscribe
Highlighted
Suggestion For Guns *No Ammo Count on HUD + Full Clips*
48 replies 3194 views Edited Jun 10, 2012
So as we've all heard, in the Last of Us bullets are rare. And as we saw in the E3 demo, letting your enemy know you have no ammo will show that you're vunerable.
...There is one problem to this however:
The Player can see how many bullets they have at all times.
This sort of ruins the idea of accidently shooting a gun with no ammo and putting yourself in a bad situation, because players will just keep an eye on their HUD.
What i suggest is a system very simillar to the one in 'Condemned: Criminal Origins', in a nut shell this is how it works:
In Condemned, when you pick up a gun you dont see how many bullets it has in it. So what you have to do is check:
Then the number of bullets shows up. That does not stay on your screen in Condemned, it only shows up whilst you're checking the ammo, otherwise its up to the player to remember.
I think this would be very cool to have in The Last of Us, it really is a very survivalish feature that'll force players to think before they shoot and reload.
---
Another suggestion i have is for weapons with clips, rather than have the character change clip which magically refills the empty space in the clip, i recommend throwing away a clip means throwing away all of the remaining bullets inside it.
So for example, rather then going:
-32/64
It'll be:
-1x32/2x64
Oh yes, no more reloading after every shot, this'll force players to value every bullet like they're made of solid gold.
I get that this might be a bit harsh, so maybe it could only be in the harder/hardest difficilies? Either way, i think that with the games whole 'bullet are rare' vibe, this would be a really good idea. It'll force players to think about how they shoot and when they should reload.

lewis_carrot
Hekseville Citizen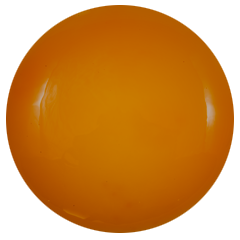 Registered: 07/31/2010
Offline
437 posts
Jun 6, 2012
i like the idea
i wouldnt want to see an animation each time i check my ammo though, the gun and ammo icon would just show up for a second or so
the hud would even look better without it i think
i used to reload cautiously in every game because i thought each time i reloaded i was losing the rest of the clip.until a friend told me i could reload and not lose a bullet.
so i i think that's a good idea too, especially for this kind of games.
and also because it simply makes more sense,
all these things contribute in making the game more tense i think, and it's a good thing.
and also i like the idea that you must care how you play, if you cant afford to waste a couple of bullets you cant afford to miss a target.
so yeah i think those are great suggestions
mwahahahaha!
Jun 6, 2012
I'd say the actual animation is important because it means you'll have to do it when you know you're safe. If instead its just a 'show HUD' button, it defeats the point. You're meant to check your ammo before a fight, durring if you're safely in cover and after. Keeping count of your bullets is down to your memory, if you forget you either lose some time checking again, or risk having the enemy be made aware that you're vunerable by fireing a blank.

Jun 7, 2012
I've heard this suggestion a couple of times and I definately think it would be a fantastic feature for the harder modes. A quick addition / question, the 'check ammo' action should have it's drawbacks, like you said it shouldn't simply be a "show HUD" button, there should be an animation, maybe the camera zooms in breifly and you lose track of your enemies while Joel counts the bullets.
As for the realistic clips, that would be an awesome little detail for a survival game. This woudn't really affect the Revolver and Shotgun, but assumming Joel can at one point get his hands on an assault rifle or handgun then I could see this being a cool mechanic.
In the end, it all depends on how "hardcore" Naughty Dog wants to make theie game, while these features sound cool to us, they might confuse or frustrate alot of the more casual players. "Why is my ammo disappearing!? etc etc"
I Only Post Everything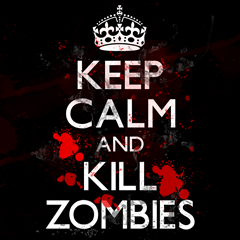 Registered: 01/28/2011
Offline
870 posts
Jun 7, 2012
I hear bullets are rare but in the demo almost everyone had a gun where it makes finding bullets easier. The guy Joel first chokes has one, the guy behind the desk that shoots Joel has one, and then the last guy Joel kills has one. What sucks is that they all have the same weapon as Joel too. I think I Am Alive has very rare bullets. You hardly find some and when you do they are very valuable. Also I would like to see an AK47 as an unlockable weapon. Maybe one with unlimited ammo for beating it on hard difficulty or something? The AK47's are very reliable so to have one 20 years later after the epidemic will definitely save lifes.
Jun 7, 2012
To be fair, ND said that the city (Pittsburg) was under military control in till the people rebelled, and from what those guys say in the demo, they've been pretty much cleaning the city, building by building, they've also raided a lot of other 'tourists'. This is based in the US in a city that once had a military presence. Seems reasonable the enemies would have gathered a decent amount of guns and ammo.

Treasure Hunter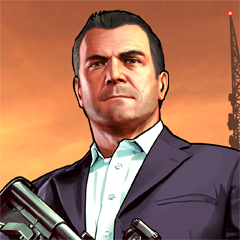 Registered: 12/09/2011
Offline
7372 posts
I Only Post Everything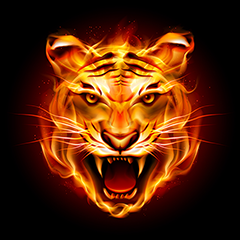 Registered: 07/07/2004
Offline
834 posts
Jun 7, 2012
Agree and I was thinking about the same thing when I saw the trailer...
It's ok for me if we see the number of ammos on-screen at the top when we pick up some. But it should disapear after 5 seconds.
It will give mroe tension AND realism to the game, it's also taking the player as an intelligent person than can count, wich I want to see more and more in game in the future...I want the game to let me think by myself and let me do my own errors if I didn't think about my bullets in a thrilling moment in the game.
Also, it will remove even more stuff from the HUD wich is always a plus in games that looks that good and have cinematics moments.
Fender Bender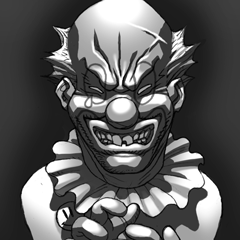 Registered: 11/01/2010
Offline
3622 posts