Reply
Topic Options
Mark Topic as New

Mark Topic as Read

Float this Topic for Current User

Bookmark

Subscribe
Highlighted
Sounds of Nature in TLOU
[ Edited ]
4 replies 217 views Edited Jan 28, 2013
Hey guys!
While looking for some relaxation videos in Youtube I eventually found these ones that are about sounds of nature and I thought it would be a great idea to have sounds of nature in TLOU (forests, streams, waves, rivers, birds singing, etc.)
This would add A LOT of inmersion and some relaxation, contrasting with the other violent and tense parts of the game.

Of course, this sounds should only play when we are in a forest scenario or when we are near a lake or even in San Frnaciso haha (If Joel's journey leads to the very end of the West Coast)
I leave some links below so that you may enjoy what I enjoyed.
Forest.- The forest scenario is mostly confirmed given that it was shown in a scene of the VGA 12 TRAILER (When Joel hits a guy with some kind of handcrafted hammer)
https://www.youtube.com/watch?v=KUbfUsJ38qE
Nature
https://www.youtube.com/watch?v=ALsqDigwIRg&list=PL5F1FD827B3BCE57F
Nature
https://www.youtube.com/watch?v=CAlHg4MMSX0&list=PL76B34A781193BDAA
Another Forest
https://www.youtube.com/watch?v=WJUJtM26Cx8 Sleep Forest
Waves.- I imagine waves being heard in a part were Joel and Ellie reach San Franciso and stand near the Golden Gate, it would be awesome.
https://www.youtube.com/watch?v=xPUfnZSoAMM Storm waves
I hope this is considered as it would make us get very immersed within the game and on top of that it would make sense after 20 years of nature reclaiming what belongs to her.
What do you think?
-100 days for The Last of Us

Be yourself; everyone else is already taken. - Oscar Wilde
I Only Post Everything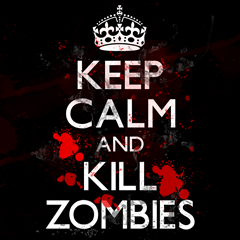 Registered: 01/28/2011
Offline
870 posts
Re: Sounds of Nature in TLOU
Jan 28, 2013
With the lush and beautiful environments that we've seen so far, I'm sure this game will feature these sounds to their highest potential. I would expect these sounds too, since a big part of this new world ND wants to show off is the world we know being reclaimed by nature. So, walking down streets that we're all used to being loudly populated by cars and people, but now all desolate and quiet, the only sounds left are the sounds of nature. I can't wait to see what they do there
rickyEfs_97
Hekseville Citizen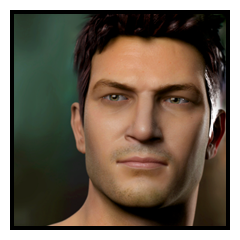 Registered: 02/02/2012
Offline
391 posts
Re: Sounds of Nature in TLOU
[ Edited ]
Jan 28, 2013
Yes, I also expect the sound of nature in the game because ND said that sound was gonna have an important role in TLOU.
Be yourself; everyone else is already taken. - Oscar Wilde
rickyEfs_97
Hekseville Citizen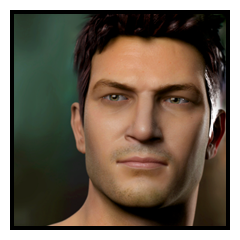 Registered: 02/02/2012
Offline
391 posts