Reply
Topic Options
Mark Topic as New

Mark Topic as Read

Float this Topic for Current User

Bookmark

Subscribe
Highlighted
Should i buy some earphones for TLOU
[ Edited ]
61 replies 1015 views Edited Feb 11, 2013
I was wondering , with a game like TLOU surround sound would increase the game and give it so much more depth
(and my ps3 is in my family lounge, and if i want to hear it properly id kindof need them, i have an 8 yrold sister)
so basically are there any decent headsets (not ones that would be used for talking online, one where when theyr plugged in, ALL the sound goes to your headphones so if something funny goes on, you look like an idiot laughing at the TV with no sound comeing out
also, i dont want to spend much (max £30)
haymakeraffair66
Lombax Warrior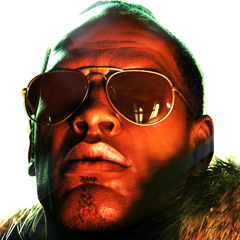 Registered: 01/04/2013
Offline
141 posts
Re: Should i buy some earphones for TLOU
Feb 11, 2013
---

haymakeraffair66 wrote:


if your limit is thirty bucks im thinking ether one your from another country or obama is running this economy to the ground

---
fair enough aha, could you please give a link of some decent headphones that i could buy (preferable amazon)
haymakeraffair66
Lombax Warrior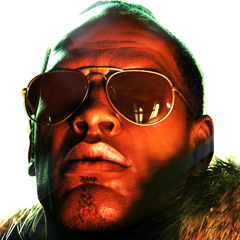 Registered: 01/04/2013
Offline
141 posts
Re: Should i buy some earphones for TLOU
Feb 11, 2013
Re: Should i buy some earphones for TLOU
[ Edited ]
Feb 11, 2013
For that price you are not going to have much of a selection, especially if you really want surround sound. Some trusted brands that might be worth looking into are Koss, Sennhesier, Sony, Shure, and AKG. Search around on Amazon for those brands, sort by price, and read reviews. Of course those aren't the only good brands, but they're a good place to start.
Re: Should i buy some earphones for TLOU
Feb 12, 2013
I agree with what calcunnon said. Got that headset for $60 day one and up until now it still works. It should be fairly easy to get that right around your budget by now new or used(if you don't mind that). Or if your not bothered sitting very close to your ps3 I think there is a usb dongle for ps3 that has a 3.5mm headphone jack on the other end, so you can use whatever cheap 3.5mm headphones you can find. Downside is that it won't be surround sound, but might be good enough for you to discern if the sound is from your left or right.
+============================================================+
Re: Should i buy some earphones for TLOU
Feb 12, 2013
Any headset you buy will be stereo ("left and right"). I find Sennheiser to be a fantastic brand. Buy a £30 set from them and you can't go wrong.
Or as suggested, search eBay for a used set of the PS3 7.1's.
Re: Should i buy some earphones for TLOU
Feb 13, 2013
---

haymakeraffair66 wrote:


if your limit is thirty bucks im thinking ether one your from another country or obama is running this economy to the ground

---
Technically he did say 30 Pound Sterling, and if I am not mistaken the Pound Sterling is worth almost 2 US Dollars. So his limit would be around $60 dollars, which might get him some fairly decent headphones.
He used the little pound sterling sign.
Fifty-four Forty or Fight!!!!!