Reply
Topic Options
Mark Topic as New

Mark Topic as Read

Float this Topic for Current User

Bookmark

Subscribe
Highlighted
Sewer Glitch (possible spoilers)
5 replies 1398 views Edited Dec 27, 2013
I've reached a seriously annoying game-ending glitch, wondering if anyone else has experienced it and/or knows a fix.
I am in the sewers at the point after Joel and Ellie get seperated, when they reunite you have to run into a dead end room with hordes of infected chaising you. I'm assumiing I have to kill the infected until the gate gets opened but there's major problems. One, Ellie does not get away from the door like Joel tells her to so she's usually automatically grabbed and bitten. If I manage to keep her from being bitten, (only by throwing a bomb or something and torching all the infected) there is still no way to proceed because none of the infected will die. I've grabbed them, shived them, shot them... I've thrown some down, stomped off their heads, and they just get back up HEADLESS and keep attacking. Restarting encounter doesn't help because this is the beginning of the encounter. Shutting the PS3 off and restarting doesn't help, just puts me right there since its the beginning of an encounter. Since none of the infected will die, the gate doesn't get opened and I can not proceed. Has anyone else faced anythiing like this? I don't know if there is a way to restart just the sewers, I'm going to try... but if I have to restart the game, I'm done. Not redoing all that. Which is really frustrating because this game is awesome but I see no way to proceed... I've heard of some other serious glitches, is this one that will not get fixed?
Sweetbrandigirl
Hekseville Citizen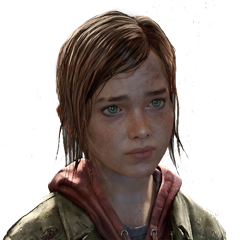 Registered: 05/01/2013
Offline
265 posts
Re: Sewer Glitch (possible spoilers)
[ Edited ]
Dec 27, 2013
@ maekpyumi When Sam & You meet back up with Henry and Ellie the four of you should run to the gate door your talking about press triangle at which point that will activate Ellie saying Sam he just crawled through he will unhook the door you run up and over the metal jump down and into a room on the right. There's a few supplies there that you need for the onslaught of infected coming your way while you wait for the door to get out to be opened. Can bombs work good here as to Molly's and shotguns. I never experience that glitch but that's how its suppose to happen.
Re: Sewer Glitch (possible spoilers)
Dec 27, 2013
Thanks for the tip. I couldn't see the triangle option. Got it now. Still really weird that if you don't press triangle in time, the doors still burst open and you can throw mollies and Ellie not get bitten but you can't actually kill the infected. Strange. But thanks, got it now.
Sweetbrandigirl
Hekseville Citizen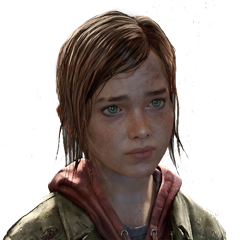 Registered: 05/01/2013
Offline
265 posts
minako85v
PlayStation Moderator

Registered: 07/16/2014
Online
4457 posts