Reply
Topic Options
Mark Topic as New

Mark Topic as Read

Float this Topic for Current User

Bookmark

Subscribe
Highlighted
SIXAXIS use in this game?
14 replies 1214 views Edited Jan 30, 2013
I heard many people hate the SIXAXIS in the playstation controllers, but I love it if they use it well, for instance:
- ratchet and clank, you use the SIXAXIS to steer when flying
- infamous (spoiler about a certain power you get)
Spoiler
you can control lightning storms with the SIXAXIS, I loved doing that
- uncharted 1 (spoiler about the story)
Spoiler
those cursed spaniards jumped on you when you were reloading, then you had to shake them of with the SIXAXIS or you will get bitten and die, I loved that, it immersed me in the game even more
- batman arkham asylum, stear remote controlled batarangs or fly around with the SIXAXIS
- heavy rain, many uses of the SIXASIS that also represents movements that the characters needed to make, it helps to immerse you even more in the game
All great uses of the SIXAXIS, so I thought of the SIXAXIS in The Last of Us, look at the demo from E3, where Ellie throws a brick to a guys head and then Joel first pushed him up with his arm towards a wall, then he smashes his opponents head twice on a table on your right, so instead of pressing two times square to do that last bit, I would prefer to swing my controller to the right twice and see Joel performing that move, it is more immersing if you ask me...
So what do you think of the SIXAXIS, do you like it or not, do you think it would be great in The Last of US?
Re: SIXAXIS use in this game?
Jan 30, 2013
---

AKyemeni wrote:
I would also like to see SIXAXIS implemented. But the way you're describing it makes it sound gimmicky. Perhaps as an option?

---
agreed, there are always people who would like it and people who don't like it, so you must be able to choose if you want to use the SIXAXIS or don't want to
you said that my example was a gimmicky use for the SIXAXIS, while I understand why you think that, I am curious if you have an idea how you want the SIXAXIS to be used in the game?
Re: SIXAXIS use in this game?
Jan 30, 2013
It depends on how they implement it. I don't want them to use it at all if they're not going to do it right. I find the sixaxis almost always silly and not needed. However if it's implemented like they did in Batman:AC and inFamous then I'm okay with it. Just so long as there is an option to turn it off...
I Only Post Everything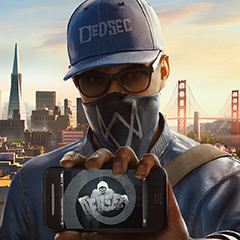 Registered: 01/25/2012
Offline
789 posts
Re: SIXAXIS use in this game?
Jan 31, 2013
Sorry but I most certainly hope they don't. SIXAXIS use is often tedious and shabby. I don't blame Naughty Dog for moving on from the motion-controlled grenade tosses. I didn't really mind the balancing mechanic but the controller wasn't very responsive.
Honestly, I don't believe in the whole "Motion controlled gaming future". Gaming is and always has been reserved for controllers, I don't care how chubby people get from obssessive gaming.
Uncharted Territory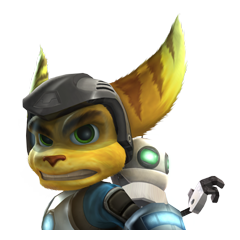 Registered: 06/07/2010
Offline
1685 posts
Re: SIXAXIS use in this game?
[ Edited ]
Jan 31, 2013
The only game I've played where SIXAXIS is used well is Ratchet & Clank Future: Tools of Destuction.
-You can use it to move around while skydiving into a planet.
-You can use it with the Geo Laser gadget (it's a laser that cuts through walls, like in the spy movies. SIXAXIS is used to move the laser around)
-You can use it to control the Robo-Wings (they let you fly around the city)
-In those minigames where you have to dance to the Groovitron while disguised as a pirate to open doors, the SIXAXIS is used there as a dance move
-With the Decrypter gadget (a little circuit/maze that you need to complete to open doors), you use the SIXAXIS to tilt the ball around the circuit
-With the Tornado Launcher weapon (similar to the tornado power in inFamous 2), you can use the SIXAXIS to control where the tornado goes.
-With the Visi-Copter weapon ( a little helicopter with guns), you can use the SIXAXIS to control the movement of it.

The SIXAXIS was used VERY well in this Ratchet game, I actually had fun using it and didn't turn off the feature. In our present day games, it seems as if the use of SIXAXIS has faded away.
Re: SIXAXIS use in this game?
Jan 31, 2013
I woulnd't mind if they added that feature, but to tell you the truth, i don't like these sequences with the SIXAXIS.
I like to play a game by pressing buttons not moving my controller.
Naughty Paw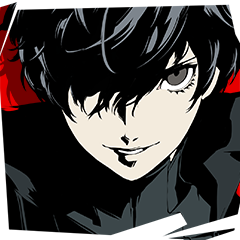 Registered: 12/06/2011
Offline
20641 posts
Re: SIXAXIS use in this game?
Jan 31, 2013