Reply
Topic Options
Mark Topic as New

Mark Topic as Read

Float this Topic to the Top

Bookmark

Subscribe
Highlighted
Option to Turn HUD On/Off
[ Edited ]
11 replies 1199 views Edited Apr 8, 2013
To have the option to turn on and off the HUD, Would make this game a 100 times better for me.
I'm a hardcore gamer, and it always bothered me that you coudnt turn off HUD in games from ND.
It would make me, and all the other fans very happy if there is a option to turn off all the HUD.
It would be awesome if naughtydog could put in a Detailed Menu For HUD.
Exploring while everything is glowing is just Stupid IMO..
seeing how many bullets you have is boring..
And dieing because you know your health bar is low isn't interesting.
A beautiful and sensational game like this should not be botherd by so much HUD..
I'm looking really forward to this game.. it's my most anticipated game ever!
Much respect for naughtydog, my favorite game developers!
What Do You Guys Think?.. Peace!
Re: Option to Turn HUD On/Off
[ Edited ]
Feb 14, 2013
I couldn't agree with you more! Having a HUD eternally on makes it look like you're looking through a window. It separates the player from the scene. And all those glowing hints makes us feel like we can't get through a game without mother to hold our hands for us. The Last of Us, as a much more realistic game, should allow us to turn off all these hints. We certainly won't find any in real life.
Please give us the opportunity to turn OFF the HUD and the glowing hints.
Cheers!
Re: Option to Turn HUD On/Off
Feb 14, 2013
An option for it to show only in some situations would be cool, like when you take damage and when you access some menu (to see if you need healing, for instance).
Isn't it like this already? I can't remember. Does the health show all teh time, or only when you're in combat and when you access some sort of menu?
The absolutely zero hud has some issues. I mean, it is realistic to know if I'm really hurt. Needing to remember how badly I got hit is actually unrealistic, in a way.
Activating the information you need when you access some sort of menu would be the best option, imo. Otherwise, I'd prefer hud off (like not having the ammount of bullets shown as I'm shooting, or even the health depleting when I get hit - I'd prefer to only see it when I settle down to decide whethe ror not to heal).
rickyEfs_97
Hekseville Citizen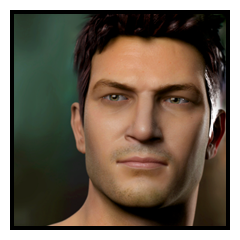 Registered: 02/02/2012
Offline
391 posts
Re: Option to Turn HUD On/Off
Feb 19, 2013
I Really hope Naughtydog makes this possible.. this is a huge thing for me and would make this game much more replayable and much more immersive and fun.
Love you NAUGHTY
DOG