Reply
Topic Options
Mark Topic as New

Mark Topic as Read

Float this Topic for Current User

Bookmark

Subscribe
Highlighted
No game completion trophy!
3 replies 257 views Edited Jun 16, 2013
So The Last of Us has 8 completion trophies for completing the game at the 4 difficulties, and at the save+ difficulties, and I just completed the game at Normal, and did not get a trophy for that.
First, 8 hours are wasted from me because of Naughty Dog's servers somehow messing up the autosave, also known as the autosave bug. And now no trophy for 30+ hours of gaming?? Seriously??
And Naughty Dog does not deal with such support issues, and Sony does not deal with them either, and only have community support. What kind of scam and time waste is this?
This really is the [last] thing I ever expected from Naughty Dog. I think GameSpot served you right with the 8.0 score; frankly, these frustrating issues make the score very fair.
Uncharted Territory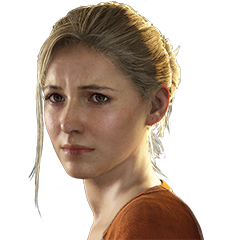 Registered: 04/12/2013
Offline
1645 posts
Re: No game completion trophy!
Jun 16, 2013
If you changed your difficulty at all during the game, you don't get the trophy also, it's unlocked after the credits, so you may have to let them roll.
_______________________________________________________________
Naughty Dogs #1 Fanboy!
"I hate cliff hangers." -Ellie.
Asshatery knows no boundaries.
Re: No game completion trophy!
[ Edited ]
Jun 17, 2013
Thank you for trying to help, but done and done. I am positive that I did not change the difficulty, and even if I changed the difficulty, wouldn't the correct way of handling such a thing, from a programming perspective, be crediting the player with the lowest difficulty he used throughout the playthrough? Or, at the very least, simply give the player the Easy completion trophy? If I were programming a game, that's how I would do things, and that's the only fair and reasonable way of handling such a thing.
But again, I am positive that I did not change the difficulty, because I am sometimes stubborn, and although the part
Spoiler
with Ellie and David facing the waves of infected was really frustrating and too difficult compared to any other part in the game
I still looked for solutions and used some luck to get done with the part without lowering the difficulty from Normal.
I also let the credits roll, because I was curious the first playthrough if there would be a short cutscene or so. I pressed Start once, and that simply paused the credits, and gave me an option to skip, but I did not. I let them all roll, and waited and waited, then was very disappointed to see the "Press Start" animated screen of the game without a single trophy showing up.
I can only assume that that has to do with that playthrough having started when Naughty Dog was having these "server issues" with autosaving. But there are two rhetorical questions here regardings this:
1. First of all, what is Naughty Dog and its servers doing with my autosaving while I'm playing a single-player campaign?? Is that some sort of "Big Brother" monitoring thing? Why not simply let me play my single-player campaign in peace, then collect all your "big brother" data and precious stats when I press exit game or something like that, just before I exit the game? Why did my single-player campaign consistently rely on your servers to autosave, and then that was messed up by your servers and wasted 8 hours from me and hundreds of hours for other players? Hm, Naughty Dog? Rhetorical question. But I really am disappointed. This is NOT what I had expected from the makers of Uncharted.
2. Secondly, even if there was any problem that caused the lack of trophy the first day or because of the servers, why can you not simply check my save file on my PS3, analyze all the data on it, then conclude that the data means I deserve the game completion trophy at so and so difficulty? Isnt' that the save file I would use for a game+ subsequent playthrought? Can't you also use it to credit a trophy [any] time really? Again, rhetorical question; and again, I really am disappointed.
Re: No game completion trophy!
Jun 17, 2013
I had the exact same issue as you, did not change difficulty. After replaying the final chapter twice, I deleted the latest patch and replayed it one more time and let the credits roll out again and finally it popped. Don't know if it's patch related or if I just got lucky but give it a shot. There are clear technical issues with the game, I hope ND responds early this week with at least acknowledgement and a plan to patch them.