Reply
Topic Options
Mark Topic as New

Mark Topic as Read

Float this Topic for Current User

Bookmark

Subscribe
Highlighted
Re: No Draza Boss
[ Edited ]
When Nazzy said what he thought about a boss fight, it reminded me of Manhunt. It had you pitted up against elite military, who were much better equipped than you and outnumbered you.
This is basically a visual representation of what Nazzy was saying.
http://www.youtube.com/watch?v=izCFsSx3GMI 0:30
Thats the main issue with bosses with uncharted, it's hard to make it make since.... Now Uncharted 2's did have some logic behind it, but still it was a bit far fetched.
As for Last of us, i don't know. I don't think a boss is out of the question, it is possible the infected could mutate to different stages (hopefully they do )
-------------------

What a wasteland it's become
Re: No Draza Boss
[ Edited ]
Draza was a nice throwback to traditional games (in a linear game with automatic jumping an overall hand-holding) and one that surprised me for the best. It was one of the few parts of the game that required you to use your brain/skills, and a similar mini-boss battle would absolutely fit The Last of Us and make it more of a game, something this studio clearly has to understand (that games are games).
Thankfully, everything we've seen about gameplay seems to be going that way and this won't be a cinematic "move forward with left stick" to complete like Uncharted 3 was. Uncharted 2 was the maximum "cinematic" a game should ever get. Otherwise it's just a non-replayable and potentially easy and boring interactive movie.
Now Lazarevic was an awful boss. So was Talbot, though this one was bad because it was awfully uninspired, Lazarevic's had just bad design.
rickyEfs_97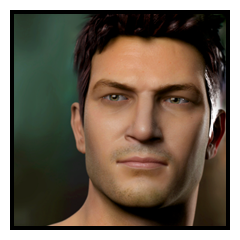 Offline
I liked both Lazarevic and Talbot, but Talbot, although being more realistic, was very easy. I think games can be realistic and partially cinematic. Developers can make realistic and challenging bosses without having to compromise gameplay.
Be yourself; everyone else is already taken. - Oscar Wilde