Reply
Topic Options
Mark Topic as New

Mark Topic as Read

Float this Topic for Current User

Bookmark

Subscribe
Highlighted
Neil Druckmann Health System and School Shootings interview
14 replies 537 views Edited Mar 15, 2013
MI interviews Neil Druckmann about health system, combat, why co-op got tossed, and recent school shootings. Good article courtesy of
http://m.neogaf.com/showthread.php?t=524190
and MI German magazine. A recent sixth axis article was deemed fake by Neil Druckmann but I beleive it was misrepresented and he was talking about input lag, not the health system. Also it is a translation so there are some spelling errors. Enjoy!
Interview with Neil Druckmann
"Weapons don't belong into public hands"
M! meets with Creative Director Neil Druckmann in Los Angeles, gets an explanation why patching up is an important gameplay element, debates about pros and cons of a coop mode and asks about the responsibility in times of school massacres, where the victims are mostly children.
M!Games: In "The Last of Us" we have to patch ourselves up. We disinfect and dress wounds. Last time we did that was in "Metal Gear Solid 3". Was that your inspiration?
I remember pretty clearly how Bruce and I played a certain shooter. Bruce said: Isn't it totally bananas that I have to constantly ram shots of adrenaline into my leg and after that can fight with full force? Epinephrine is indeed used by Special Forces, increases blood pressure and makes larger reserves of energy available to the body. Thus you don't notice the pain anymore, but bleeding isn't stopped. You have to actually retrieve the bullet, disinfect and dress the wound for that. And you do exactly that in "The Last of Us". But still, we certainly had "MGS" somewhere in our mind (laughs).
M!Games: The injury system is also pretty interesting. If we play poorly, you want to penalize us, right?
That's not really the point. We do want the players to get to know all gameplay systems and to avoid groups of opponents. We reward tacticians, but when you still try to fight them, it should feel authentic. It's time that we make real progress in the gaming industry. I mean how does it makes sense that your character with almost no energy fights as effectively as with full energy? You should feel what your character goes through, after all. If your leg is limping or your arm is shaking, because Joel's dominant arm was hit, you will put more thought about your attacks next time. We wanted the players to identify with Joel, to make them blend in, that was the overall goal.
M!Games: The enemies are fighting for their lifes far more intense than in "Uncharted" for example. Do you plan keeping this system for your next projects?
"The Last of Us" is a very special game, which provides and needs very special features. I think "Uncharted" isn't suitable for showing brutal close combat, where skulls are shattered by bricks. We thought with our actors about what would normal people do when being attacked. The bandits are mostly civilians, who joined a certain group to survive. They're no soldiers, no trained killers. When you blast away the head of one of their colleagues, then they escape and will wait or search for combat support to eventually start another attack. They're scared. They're no less scared than Joel and Ellie.
M!Games: Tess saved our life twice in the preview. Was that all scripted?
There are scenes in the game that are scripted. Our engine permanently scans the whole area and our AI knows where the player is and where to place the NPCs to help him. Ellie supports the player with ammunition because she always seeks for more rounds. Your followers know what you do. If you get into cover waiting for the right moment, they won't mess up your stealth attack and also get into cover. If you don't have any ammunition left or need to reload, maybe Ellie will throw a brick at the enemy's head and neutralize him for you. But this happens sporadically, there's no guarantee that Ellie or Tess will save your skin!
This whole magic works because of the area scanning. We want to keep the immersion constantly high, thus no weapons or ammunition HUDs are shown until you participate in a battle. You can throw an enemy or ram him into an obstacle - the engine chooses the animation for that, based on their positions. That's why battles don't get boring. One might grab a bandit and slam his head on the edge of a table. Another one might kiss the back of a chair.
M!Games: Wouldn't Tess be a perfect fit for a coop character? We're aware of the fact that you really want to focus on the relationship between Joel and Ellie, but Tess just begs the question.
Sony gave us the luxury to experiment with a lot of things. Originally there was even a command interface making it possible to order Ellie around. But we didn't want to make a tactical shooter. Ellie has her own, often stubborn mind. It wouldn't fit her as a character been ordered around. Tess plays a major role, but above all stands the relationship between Joel and Ellie. They both have to spend a lot of time together without the involvement of a third person. I also think that coop wouldn't work in the game because it fairly limits the possibilities of a game. We would get the classic scenario: "Hey, there is a door! Climb up there and open it up!" That would be far too easy, Ellie helps the player once in a while, but the solution always has to be found by the player himself.
M!Games: Recently the US again suffered from a school massacre. A major New Yorker newspaper criticized your game because of Ellie's role. You became a father yourself latetly, what do you think about the whole matter?
There are two sides to that. As a father of a two months old daughter this debate is really bugging me. This violence has to stop, weapons don't belong in the public.
On the other side I see the art. We can't always hide from those matters. If a movie like "True Grit" has a girl in, it handling a revolver, why can't we do the same? There are many games and movies focusing on violence alone - because that's what sells. But in our case it's an important part of the story, the whole world and as we talked about it, the gameplay. Reducing that brutality, would take away a lot of fright of that particular version of the US. If we'd make Ellie older, the whole story wouldn't work. We see "The Last of Us" as an artistic project - and art should sometimes be defended against opposition.
Re: Neil Druckmann Health System and School Shootings interview
Mar 15, 2013
Wait is M! abandoning bikini babes and moving onto video games?
And by the time you're done reading this, you'll realize that this is just my sig
I Only Post Everything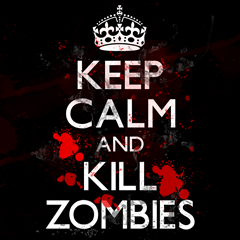 Registered: 01/28/2011
Offline
870 posts
Re: Neil Druckmann Health System and School Shootings interview
Mar 15, 2013
Lombax Warrior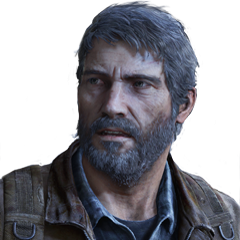 Registered: 01/06/2013
Offline
184 posts
Re: Neil Druckmann Health System and School Shootings interview
Mar 15, 2013
Agreed. Maybe someone from PR just said something about the input lag and he didnt read the article thinking the whole thing was false
Re: Neil Druckmann Health System and School Shootings interview
Mar 15, 2013
Well... maybe there is a new mechanic that causes Joel to behave differently when he has low health. It might be less specific than it seems. Maybe its just a low health thing, as opposed to having that limb hurt. The right arm messing with his aim might have been just an example. Perhaps his low health always messes his aim, regardless of how he got hurt. It might mess his sprinting, too. Maybe even the lethality of his melee attacks.
If it's true that he needs to remove a bullet, as opposed to only bandage himself, well, I'd be curious I longer if it'd take longer than healing from bashing wounds. I also wonder if you'd need different resources to heal different types of wounds. I'm guessing not. You see... the medkits we saw were apparently made of rags and alcohol. It might be interpreteed simply as disenfected bandages, or as using some alcohol directly on the wound, then using the rest on the cloth and using the cloth as bandage. I think these bandages could even be used on burns. So, I think we're gonna have an all purpose medkit.
And I think that if we take our time to patch up and the health is actually recovered, the penalties of aim or speed or whatever will instantly disapear (unlike what was said on that fake info).
Re: Neil Druckmann Health System and School Shootings interview
Mar 16, 2013
Wait, Neil has now said this on twitter: "M! Games supposedly has an interview with me that is being quoted on some forums. Those answers aren't mine and most of the info is false."
https://mobile.twitter.com/Neil_Druckmann/status/312868107435769856
Re: Neil Druckmann Health System and School Shootings interview
Mar 16, 2013
Haha! When are people going to learn? ALWAYS wait for official confirmation. If the OP hasn't provided any proof, don't believe a word until he does.