Reply
Topic Options
Mark Topic as New

Mark Topic as Read

Float this Topic for Current User

Bookmark

Subscribe
Highlighted
My theory that Drake is Joel
[ Edited ]
29 replies 2865 views Edited Jul 5, 2016
You see I have this really crazy theory. I believe that Joel is Drake. There are a few reasons why i believe this. Let`s get started. First of all the two characters look alike. Joel looks like an older version of Drake. They have the same eye and hair color. Now let`s address how old Drake would have to be for this to be possible. At the end of Uncharted 3 Drake is 28-29. Last of Us takes place 20 years after the initial outbreak of the infection. So Drake would be 48-49 assuming the outbreak started shortly after the events of Uncharted 3. If we read the wikia for LOU it says that the plague began when Joel was in is late 20`s, which assuming he was Drake and the plague started shortly after U3, would make sense. Joel is apparently in his late 40`s in LOU which assuming the first point is correct, would also be make sense. Another thing is that in U3 we learn the Nathan Drake isn`t Drakes birth name. Another thing is, in the first level of U3 there is a newspaper that has the headline Scientists are still struggling to understand deadly fungus,`` This may only have been a hint that Naughty Dog was also working on LOU or it could be a hint that the games are actually connected in some way. As of now this is all I have. If anyone finds anything that completely disproves this or something that aids this theory then post it here.
Mod edit: changed title to be more descriptive
Jan 19, 2013
No. Assuming everyone Drake knew died however, that could have changed him a lot. Plus, considering Joel is still breathing after 20 years of the plague being around, he must have some kind of previous experience with weapons and fighting. Also, Joel smuggles things through the quarantine zone by choice. So some part of him must be good. He is also helping Ellie because of a dying friend's wish.
Fender Bender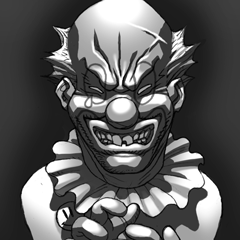 Registered: 11/01/2010
Offline
3622 posts
Jan 20, 2013
---

AKyemeni wrote:
I believe clues were given throughout the uncharted trilogy that, when pieced together, you can figure out he's 34, such as any years they may have thrown in for dialogue, but I don't exactly know at which parts though.

---
The wiki says he was born in 1982. The events of U3 take place in late 2011. Meaning that he would be 29-30(depending on when his birthday is), Now as to how accurate that is I am not sure. It is is a possibility.