Reply
Topic Options
Mark Topic as New

Mark Topic as Read

Float this Topic for Current User

Bookmark

Subscribe
Mar 16, 2013
Almost everyone in this forum hope that the multiplayer takes a more Survival route than Uncharted 3's noob-friendly Arcade-style multiplayer.
However, it wouldn't be foolish to assume that Naughty Dog haven't learned their lesson.
rickyEfs_97
Hekseville Citizen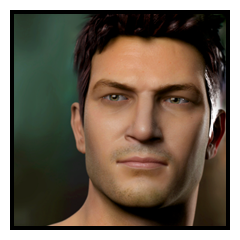 Registered: 02/02/2012
Offline
391 posts
Mar 17, 2013
It would be a shame if multiplayer turned to be the same as the one found in the Uncharted series. Don't get me wrong, I love the UC multiplayer, but I don't think a classic "Team Deathmatch" would fit into this game.
Be yourself; everyone else is already taken. - Oscar Wilde
Naughty Paw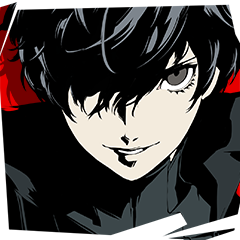 Registered: 12/06/2011
Offline
20641 posts
Re: Multiplayer Question
[ Edited ]
Mar 21, 2013
I was wondering the same. I was trying to work out how a TDM would fit in really. A Co-op/Survival will defo fit in, and maybe it will be the "opposite" of what Uncharted is, and have a minor TDM style mode(s) and focus mainly on Co-op.

If this is the case and they have a great Co-op lined up for the MP then I'd defo be playing it non stop and I can think of quite a few people and personal friends who are not overly fond of Uncharted that would defo be joining me as they are fans of Zombie type games.
Mar 21, 2013
I certainly hope the multiplayer won't be like uncharted, I'd be very disappointed if it was. Just don't think it fits in well with the game. I'm kind of tired of the same old go here shoot this person and then that person style so I'm hoping for something new and fresh.
Mar 22, 2013
It's basically every man for himself in any sort of dark level- abandoned train station, corporate building, apartments etc.- and you're only equipped with a non-rechargable flashlight, unusable after the battery dies must scavenge for batteries. The only things you can use in the level are bottles, bricks, and other items throwable to create noise around other survivers by hitting them or throwing it in there area. The level consists of a few AI clickers and first level infected with partial sight. The goal is to get the other people killed and be the last survivor by creating noise around other players or throwing objects at them. Flash light beam may be detected by the first level infected, please use this to create an awsome multiplayer game mode if you guys thought of this already then great because great minds think alike.......................ps other psn members please feel free to add some suggestions.
by one of your biggest fans KINGRAY89 the original uncharted 3 assasin and neck snap king OVER 9000 no joke in only 2 or 3 months i think lol